Campfire cooking for RVers
While you're out camping, there are a number of ways to have a healthy meal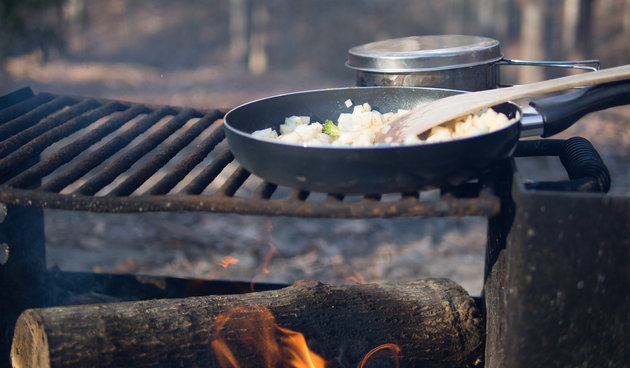 Just because you're on the road, doesn't mean you have to miss out on the most important meal of the day. There are several techniques for preparing a delicious meal over a campfire.
Cast-iron pans are your friend, as is aluminum foil.
Choose utensils and equipment that is designed for outdoor use.
Leather gloves and closed-toe shoes can prevent accidental burns while cooking over an open fire.
Invest in a metal grill to place over the fire, and some skewers.
Avoid foods that drip fat, as they may cause the fire to flare up.
Learn and use proper food handling/sanitation procedures when cooking raw meat.
For more handy tips, and some killer campfire recipes, visit this article by the Huffington Post.