Braising is a culinary metamorphosis perfect for camping
World-renowned writer and chef Michael Ruhlman shares his braising secrets with us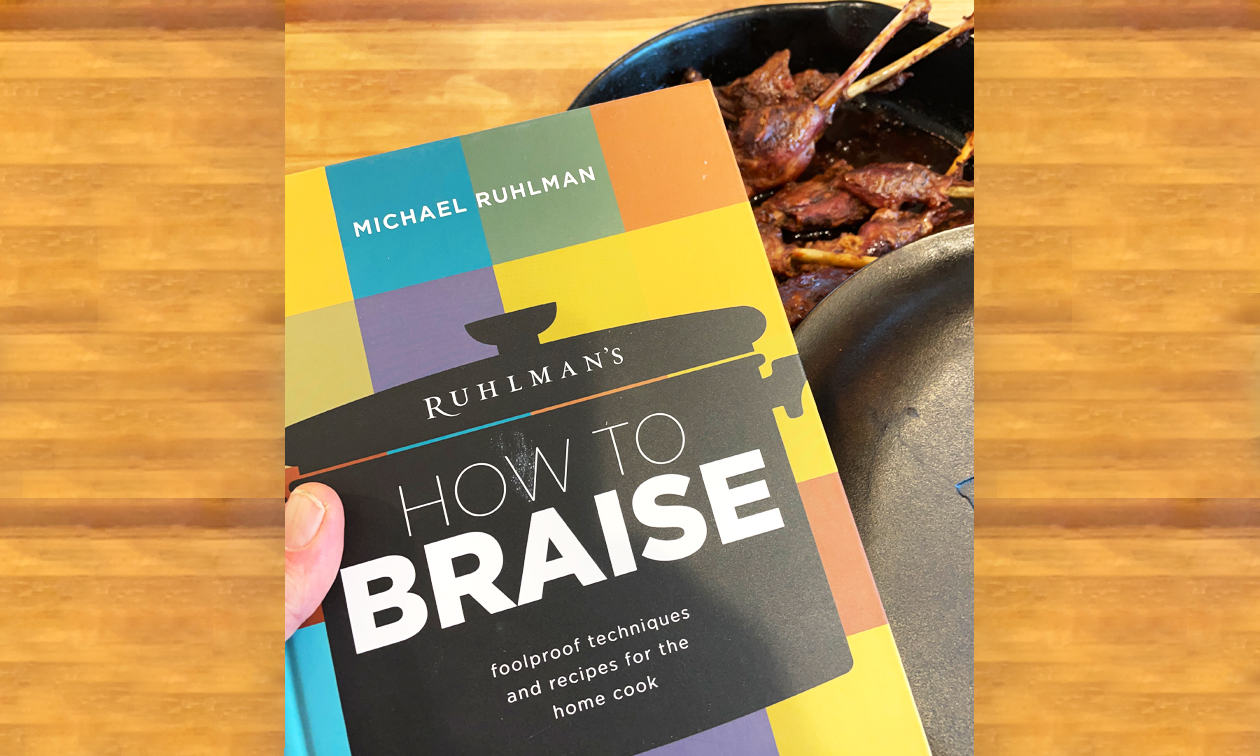 Braising will turn tough-as-tennis-balls veal, lamb shanks or a shoulder roast into the most delicious centre-of-the-plate entrées fit for your best friends and close family, even if they are royalty.
Michael Ruhlman wrote the book on this often-overlooked culinary technique: How to Braise: Foolproof Techniques for the Home Cook (Little Brown and Company, 2015).
In the introduction to the book, Ruhlman wrote:
"To braise is to transform. A grilled salmon fillet or steak may be delicious, but these are, at their most basic level, heat and serve items; cooked, they're pretty much exactly what they were, to begin with, only hot, with the flavourful exterior. A braise, on the other hand, is a metamorphosis.

"When you braise, you begin with a tough, often inexpensive cut of meat, and through your care and knowledge as a cook, you turn it into something tender and succulent and exquisite; you end with completely the opposite. That is true cooking, cooking that engages both mind and soul. It's why, of all fundamental cooking techniques, braising is my favorite."
Ruhlman points to three things you need to braise: a good cast iron Dutch oven (he prefers enamelled ones), a lid and a good sharp knife. He makes a pretty slick lid out of parchment paper (check out Ruhlman's technique here).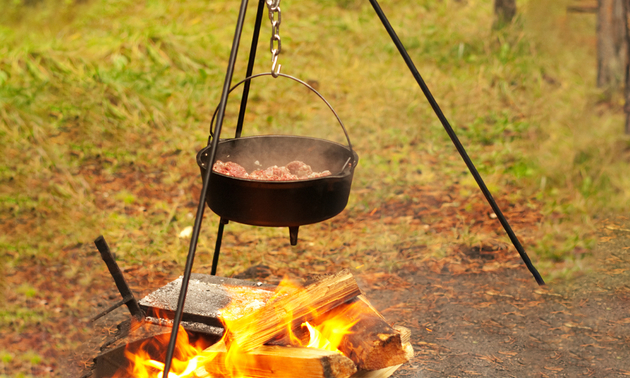 Blueprint for a braise
Here are Rulman's steps for the perfect braise:
1. Season, dredge and sear
Give meat some time with the salt and other spices––at least a full hour, but overnight is not too long to marinate the meat. Salt needs a bit of time to work into the meat before being dredged in flour. Then dredge the seasoned meat in flour, shake off excess and sear in hot fat.
Ruhlman said, "When that floured meat hits hot fat, that beautiful aroma of browning flour and beef is something I really appreciate. That's part of the reason that I like to braise because it gives me that sensory pleasure when I'm cooking food, floured meat, and hot fat."
2. Add braising liquid and aromatic vegetables
Once you have a good mahogany-coloured crust on the meat, remove it from the Dutch oven. Wipe the cooked flour out of the pot to remove any off-flavoured overcooked flour bits, and add your braising liquid. Suitable braise additions are wine, tomato juice, or beef or chicken stock. Now is the time to add aromatic vegetables. My top candidates are always celery, carrots and onions. Often when feeling the need for a bit more vegetables, I add celery root, leeks and garlic. Go ahead and sauté these vegetables in advance to give them a bit of colour, but it will work fine to add them raw at this point too.
3. Braising
A cast iron Dutch oven over a slow campfire is the perfect way to cook a braise.
I learned in culinary school to braise at 150 C (300 F) until fork-tender––until a fork inserted into the meat meets no resistance. A slow campfire is about 150 C. After a couple of hours at a gentle simmer, the meat should be completely tender.
Remove the meat from the sauce and finish the sauce. The sauce might be just perfect as it is, or you might want to thicken it. If you are camping with power and happen to be extremely well equipped, blend those cooked aromatic vegetables into sauce; otherwise, serve it chunky.
(Click here to hear Timothy Fowler talk about how to select and use a cast iron Dutch oven.)
4. Use a truc or a little culinary secret
Truc is the French word for a trick. I love getting inside track info, and Ruhlman shared a couple of braising trucs he has picked up along his culinary journey.
"I was hanging out in the kitchen with a chef," Ruhlman said, "and he was adding some honey to a braise, and he said, "You know what? Always add honey to a braise; something about adding honey rounds out the flavours.' "
Now, I always add honey to a braise.
Ruhlman also recommends a tablespoon of Asian fish sauce be added to the braise. I can confirm this works well. I added Asian fish sauce to my last braised bear (yes, I am a big-game hunter), and it added an umami depth that was lively and unidentifiable.
Now, back to the kitchen.
Note: I interviewed Ruhlman a few weeks back, and you can catch the full interview in August on my podcast, Elevate Your Game. Follow the link on my Instagram page, @timothydfowler.