Comox Valley farms are producing unique Vancouver Island spirits
From wine to whisky, Comox Valley farms produce quality spirits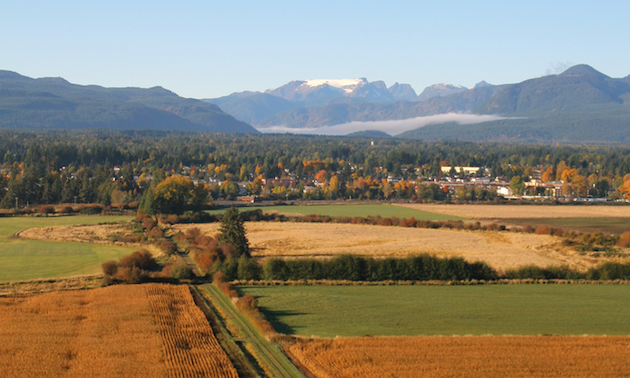 The Black Creek area was once a logging region until it opened up to farming in the 1930s with the arrival of new immigrants. With its temperate climate, mild winters and fertile soil, it's an ideal location for growing all types of crops. Local growers are taking advantage of these benefits and producing some unique, distinctly Island-style, award-winning spirits. Midway between the communities of Comox to the south and Campbell River to the north, Black Creek is at the north end of the spectacular Comox Valley.
Coastal Black
Coastal Black is all about family—four generations in fact—and the fruit wine it produces. The largest cultivated blackberry farm in all of Canada is located in Black Creek and it produces some spectacular handcrafted wines and meads made with fresh blackberries, blueberries, raspberries and honey, all harvested on the farm. Coastal Black is a locally owned and operated estate winery that is already winning both domestic and international awards even though it is still relatively new.
The family is delighted and proud to tour guests through the facilities while teaching them about the winery, the wines and the mead-making process. The tour ends in the tasting room with a sampling of these unique wines with their own Island flavour. The tasting room is open to everyone Thursday to Sunday from noon to 5 p.m., but making a reservation for a tour is advised.
Shelter Point Farm and Distillery
The process can't be rushed if it's to be done right. In 2014—when the premiere release of the Shelter Point Farm and Distillery single malt whisky made with 100 per cent malted barley takes place—it will be a very special day.
Put together an original pioneer family with a vision plus a blend of fertile soil, fresh water and a temperate climate, and a true field-to-flask single malt whisky will be created. This is definitely a work in progress and the oceanfront farm has over 1,000 acres where a special strain of barley is being grown that will become the basic ingredient at the whisky distillery.
By using traditional Scottish methods, the distillery is creating a medium-bodied small-batch premium single malt Canadian whisky that people will be rushing to try. This is the second of only two single malt distilleries in Canada and tours will once again be available in the spring of 2013. It's a chance to see how each batch is distilled in gigantic traditional copper pot stills and learn about the distilling process in action.
This busy farm has plans to grow everything it needs or use local products when available, even when it comes to the construction materials for its buildings. There are a number of products under development, including flavoured spirits and cream liqueurs—with potentially a fruit winery using local raspberries and blackberries in the future plans as well.