RV Rentals
Test out the RV lifestyle with a rental unit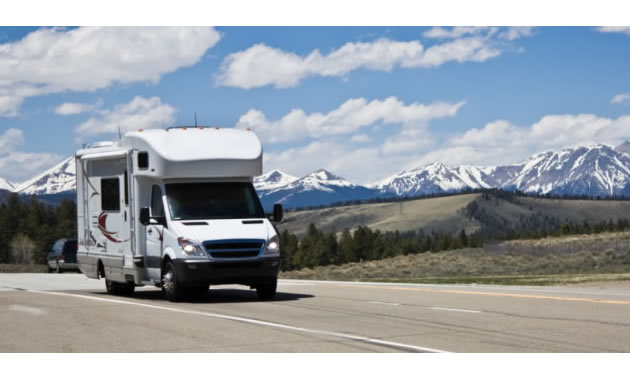 These RV rental businesses are here to give you a taste of an adventurous camping and recreation option
Is RV camping for you? Many new campers decide to test out the lifestyle by finding an RV for rent in their chosen destination. Whether you are interested in motorhome rentals, or heading out in a fifth-wheel trailer or camper van, you will see that RV rental is an exciting and affordable option. Try renting a unit from one of these companies and see for yourself if this is the hobby or lifestyle you've been seeking. The prices are reasonable and you can find almost any kind of RV to suit your needs.
Featured RV Rentals
Canada-wide Rentals
Alberta Rentals
Rent an RV in Alberta for a one-of-a-kind travel experience. Get to know this province from behind the wheel of a motorhome, fifth-wheel or even a vintage Boler trailer—there are ample rental businesses to accommodate all types of campers. Try renting an RV in Calgary or Edmonton, and taking it to Banff, Lake Louise, or one of the many other recreation-packed camping areas that Alberta is known for.
British Columbia Rentals
British Columbia is blessed with some of Canada's most attractive campgrounds, RV parks and resorts, and there are plenty of B.C. RV rental companies available. From Vancouver to the Okanagan, you can find the motorhome or trailer rental to help you embrace your adventure.
Saskatchewan Rentals
Saskatchewan has numerous campers for rent, and the businesses listed here can help you find the right model for you. You can rent an RV and head across the Prairies, to beautiful Saskatoon or one of Saskatchewan's numerous recreational parks.
Living within the law
If you are contemplating becoming a full-time RVer and are faced with the challenge of living within your local laws—don't give up. It can be done.
Cook for free with solar power
The Global Sun Oven is a box-like oven that uses folding mirrors to direct the sun's energy into the oven.