Dancing and floating for 100 years
This year marks a centennial birthday for the Resort Village of Manitou Beach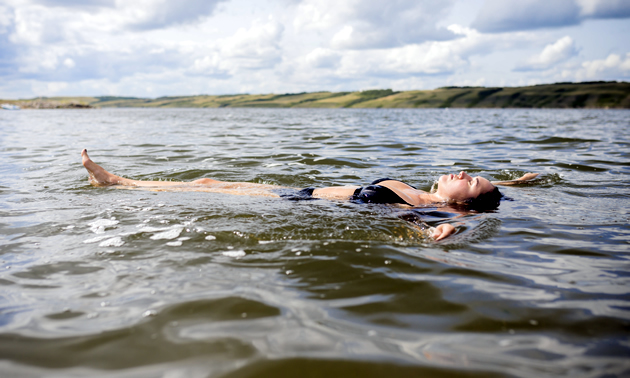 This year marks the resort village of Manitou Beach's 100th birthday. Since 1919, Manitou Beach, Saskatchewan, has had some significant milestones.
Summarizing a century
In the 1920s, Manitou Beach and Watrous, a sister community three kilometres away, were second only to Banff as vacation spots in all of Western Canada. Located along the CN Mainline between Winnipeg and Edmonton—as well as between Regina and Saskatoon—the town's central location provided an advantage. According to Brendan Manz, community development manager for Watrous-Manitou Beach Tourism, it was not uncommon to see 5,000 people in Manitou on any given weekend throughout the summer, with a reduction in these numbers only occurring once the Great Depression hit in the 1930s.
Danceland in Watrous, Saskatchewan, has a 5,000-square-foot, horsehair dance floor.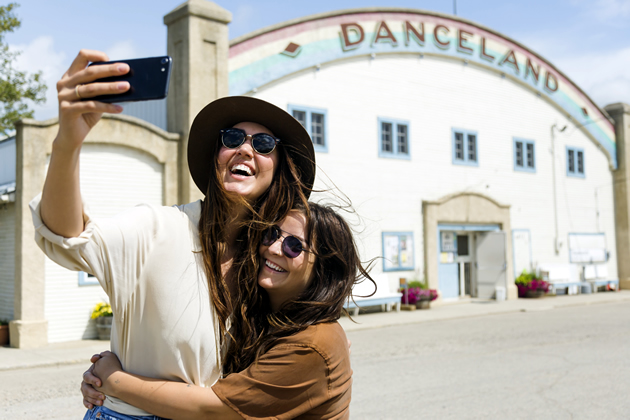 "Built between 1928 and 1930, the area's famous Danceland, which still stands today, remains a fixture at Manitou Beach," said Manz. "In 1953 it is even rumoured that a young up-and-coming artist named Elvis Presley performed with Canadian country legend Hank Snow."
Danceland, what the town of Watrous is best known for, is Canada's last remaining original dance hall. It is famed for its 5,000-square-foot dance floor, cushioned by bales of horsetail hair underneath its boards. The floor is easier on the body than a regular floor, and helps patrons dance all night.
In 1983, the Watrous/Manitou Beach area suffered a second blow to its tourism industry when its famous indoor spa was lost to arson. The spa has since been rebuilt and added on to with a 102-room resort hotel. The building is known as the Manitou Springs Hotel and Mineral Spa and, according to Spas of America, is one of the top spa hotels in North America.
"Our most popular attraction is the 102-room Manitou Springs Resort, featuring one of Canada's largest indoor mineral spas," Manz said. "The year-round resort takes the same water that is in the lake and is heated to between 34 and 40 degrees Celsius (93 and 103 degrees Fahrenheit). The pools provide a relaxing, healing experience."
The Manitou Beach area is currently at a tourism high not seen in the area in over 30 years; Watrous Manitou is one of the top destinations in rural Saskatchewan.
How to celebrate the occasion
Manitou Beach has many events planned from early May to early fall to celebrate its momentous anniversary. One event of note is "The Big Float," which is scheduled for Saturday, July 13.
Manitou is home to one of Canada's last drive-in theatres.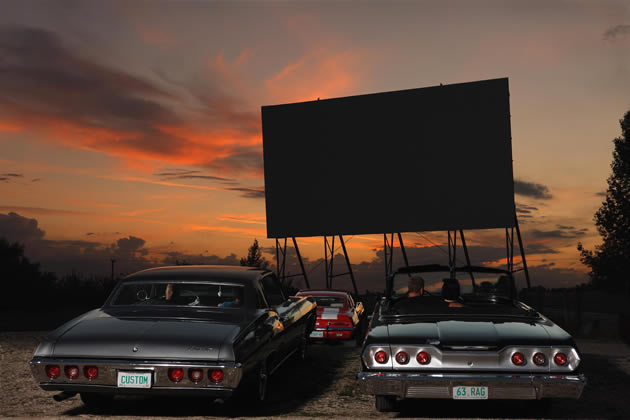 "Though it won't be a Guinness World Record attempt, we are inviting everyone to come out to the Big Float in an attempt to get as many people as possible floating in the lake at one time," said Manz. "I don't know where or when the idea started. But, since our lake is full of salt and minerals and it's impossible to sink, why not celebrate our biggest attraction and unique feature and get everyone in the lake?"
Visitors that can't make it to the planned events can enjoy one of the top attractions in the area—Little Manitou Lake. What makes this lake unique is its rich salt and mineral composition similar to that of the Dead Sea. It is the only lake of its kind in the country—with healing properties and water that is so dense, one cannot sink.
"Other major attractions include the Manitou & District Regional Park—a 236 site campground," Manz said. "(Manitou's other popular attractions include) a nine-hole golf course, several art galleries, antique stores, and one of the last remaining drive-in movie theatres in Western Canada!
"Combine everything all together, we are a unique place that is worth experiencing," Manz said.
For more information about the anniversary, visit the Watrous/Manitou Tourism website.