Vintage RV: The Golden Falcon Travel Trailer
Ontario-based Glendale travel trailers produced many models over the years, including the iconic Golden Falcons.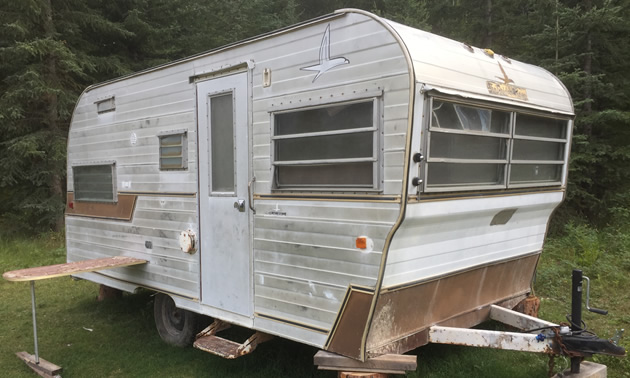 You just never know where you will run across a vintage RV, particularly a Golden Falcon travel trailer.
Deep in the wilds above White Swan Lake sits, what I can only assume to be, a seasonal hunters trailer.
Abandoned most of the year, I can imagine this little Golden Falcon trailer being occupied each autumn with rugged red-shirted hunters—sitting outside around a crackling campfire and polishing their .30-06's—as they prepare to scour the surrounding wilderness for unsuspecting deer, elk or moose.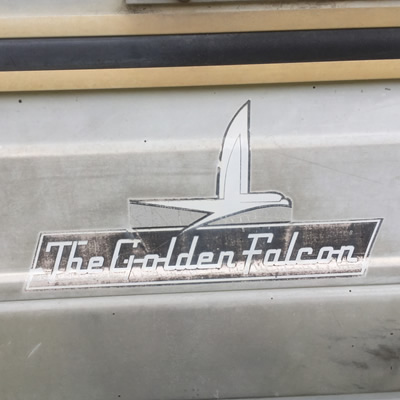 Now, if only vintage RVs like this old Golden Falcon could talk, what stories it would tell of the hunters and hunting parties that came and went over the years at this campsite, who maybe just stayed a night or week.
The Golden Falcon travel trailers have a long legacy in Canada as one vintage enthusiast stated: "I have found out that a Golden Falcon Trailer is to Canada what the Shasta is in the USA. It was an iconic, Canadian trailer. The luxury model in the tin can ranks. Not an Airstream, but not a standard camper either. They were proudly "made in Canada" and there are very few intact and unchanged vintage models left."
Evidently Ontario-based Glendale travel trailers produced many models over the years, including the iconic Golden Falcons. "Glendale has produced the following brands over the years since its inception back in 1950. The following are the branded names used: Glendale, Glendette, Glenelle, Golden Falcon, Flyte, Orbit, Falcon, Falcon Flyte, Glendette Deluxe, Golden Falcon Deluxe, Cottager, Standard, Limited Edition, Tour Edition, Presidential Series, Fireside, Scamper, Lightweight, Royal Classic, Sterling Series, Travelaire, Holidaire, Rustler, Park Avenue, Titanium, Easy Rider by Golden Falcon."
Do you have a vintage RV story or photo? Please share them with us: [email protected]