Vintage RV: Classy 1963 Travel Trailer
Edmontonian Anne Arseneau has completely renovated and restored this attractive little trailer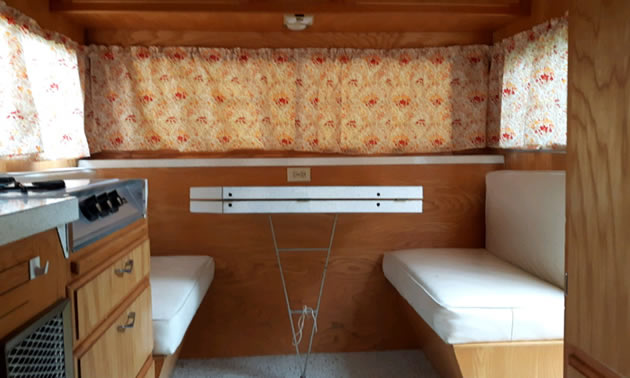 Here's a classy little travel trailer that Edmontonian Anne Arseneau has completely renovated and restored. As you can see from the photos, Anne and her helpers have done an excellent job bringing this unit back to life.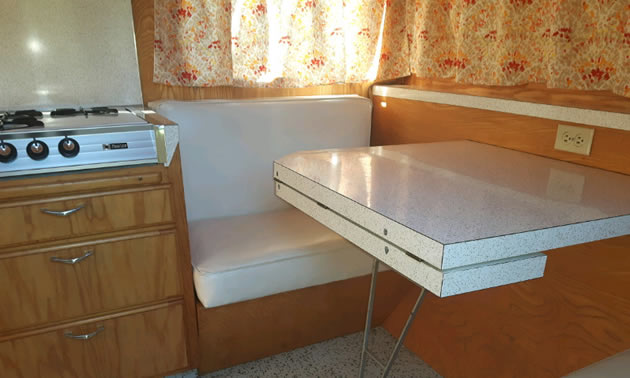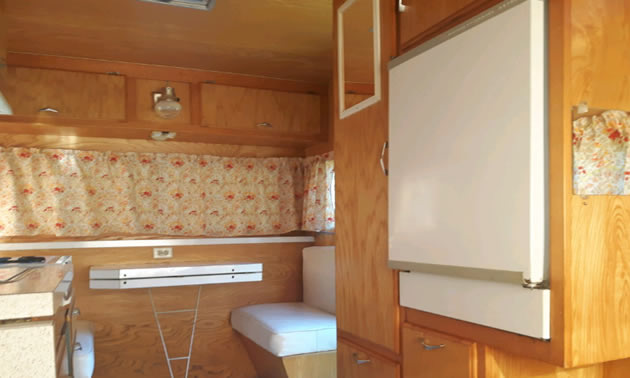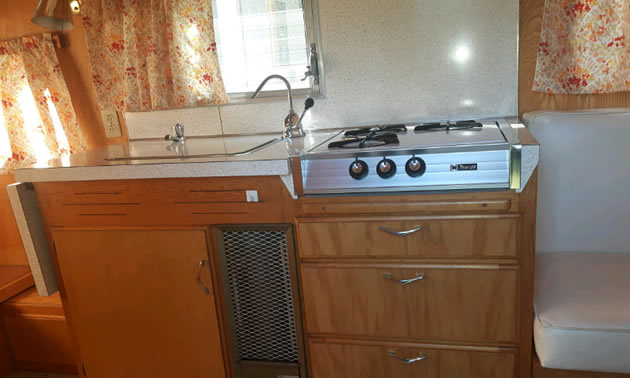 It's a 1963 Glendale (possibly) but Anne isn't sure. Our article on Vintage RV about Glendale trailers recently caught her eye and she's thinking her unit might fall into that category, too.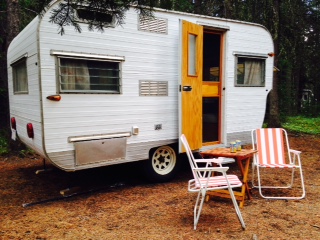 "Just read your article on Glendale Trailers in London, Ontario. We just bought what we think is about a 1963 model. Possibly a Glendale. There is no manufacturing detail anywhere except the stove says Traveler," said Anne Arseneau.
So with no manufacturing details evident on the trailer or title, we are calling on eagle-eyed RVers to pitch in and help Anne discover exactly the make and model of this cool little vintage trailer.
Here's some more information on this classic little trailer from Anne and Rene Arseneau, "We'd be happy to have you feature "Betty". We bought her this July in Edmonton on Kijjiji. We have not done much to her as the previous owner just bought her to fix and flip. He did a bit of wood work and cleaned it up spotless. New tail lights and some wiring. She was in excellent condition and everything original. Birch ceiling and walls, leather benches, and 60's upholstery. Probably hardly used over its 55 years. No identifying info but we are guessing '62 or '63 Glendale probably manufactured at the Wetaskiwin factory. Inspector gave it a VIN for registration purposes. We did some updating with wiring, new tires, painted the tow bars. We've taken her to the Rockies a few times and she has performed admirably! What I like best is that I can finally sleep indoors! Too old for tenting. Betty is also very light to pull, move around and park. Also she has a lovely wood screen door and propane heat for those chilly mountain nights! The heater allows us to expand our camping season by 2 months so we can camp without all the tourists! We are heading to the Kootenays with Betty this fall. Betty and I are the same age so it's been fun to fill her with retro things of my youth."
Hats off to Anne on a great restoration project – your vintage trailer looks amazing.
Do you have info on this vintage trailer? Or do you have a vintage RV you are working on? Let us know and send us some photos: [email protected].