Vintage RV: 1979 VW Microbus/T2 Camper Van
The Type 2 VW Transporter (also known as the VW Bus, Kombi or Microbus depending on the vehicle body type) is a panel van designed by Volkswagen in 1950.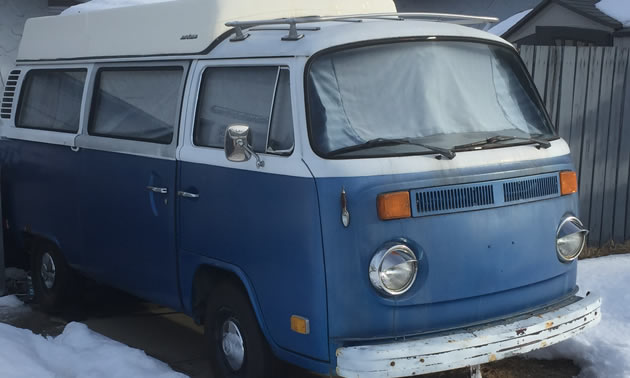 It's hard to believe that we have been doing our Vintage RV column for several years now and we have yet to feature the popular VW microbus, whether it was the Type-2 (T2) model or the ever popular Westfalia VW van conversions. So I guess it's well overdue that we devote a column to the venerable VW camper vans.
History indicates that the Type 2 VW Transporter (also known as the VW Bus, Kombi or Microbus depending on the vehicles body type) is a panel van designed by Volkswagen in 1950.
While the VW Beetle (Type 1 or T1) wasn't practical for 'work' use, the Type 2 (T2) was designed as "working man's" alternative. With various models and generations of the Transporter being produced over the years, the VW Campervan has emerged as a favourite with camping enthusiasts.
As a commentary on the AutoTrader website states, "The camperized VW Microbus would become the ultimate expression of freedom for the following age. Anywhere you could drive, you could live, as long as you liked living simply."
Recently, I spied a Type-2 VW van (microbus) sitting along a busy street, while its owner performed what looked like a top-to-bottom retrofit and renovation (note the VW logo on the front is missing). So I thought I would share some background on the VW microbus or van and ask for your input and stories as well.
The forementioned AutoTrader write-up penned by Brendan McAleer continues, "Long before collectors drove prices through the roof, people loved the Type-2 for its simplicity, its durability, and its sensible layout. The side-loading door was a boon for the small businessman, as was the flexibility of the Kombi. The microbus was perfect for taking the entire family on a scenic tour of the countryside. The first Westfalia camper conversion happened in 1951, at the behest of a British officer stationed in Western Germany. The brief was to create a mobile home on wheels, which could be used to live and work as the officer transited around postwar Germany, employed in some sort of surveying or oversight position."
These VW vans have a long and colourful history, often closely associated with the counter-culture movement of the 1970's and early 1980's. However, there are still many of these cool VW vans being used today—in fact, they are probably more popular (and valuable) than ever with collectors and passionate enthusiasts.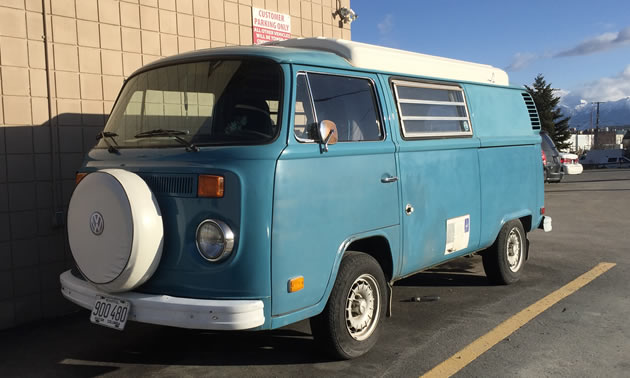 AutoTrader further explains and sums it up, '"The second-generation Microbus arrived in 1967, and while it was nowhere near as pretty as its predecessor, it was similarly a hit. Instead of a split window, the more upright T2 got a large bay window, and had something of a melancholy expression. By 1973, you could get both a (slightly) more powerful 1700 cc engine and an automatic transmission, making the Microbus something anybody could drive. This was the Type 4 engine, which would eventually swell to 2.0L in displacement, gaining fuel-injection and electric ignition along the way. The perfection of the VW Microbus for a nomadic lifestyle lived at a little above walking pace was perfect for those who wanted to drop out of the mainstream. As the conspicuous consumption of the 1980s loomed, the Microbus was about to evolve to something bigger and boxier. The third-generation Type-2 VW showed up in 1979, and almost immediately exchanged low-powered air-cooled durability for still-low-powered water-cooled quirkiness. Known as the Vanagon by North American enthusiasts, these are still immensely popular, and Westfalia versions in good condition fetch big money."
Are you a VW Microbus fan, a Westfalia enthusiast or T2 devotee? Share your classic RV restorations, or tell us your favourite story about a cool vintage unit you've encountered by filling out our Classic Vintage RV form.