Vintage RV: 1967 Vanguard Pop Up Camper
In addition to having a love of RVs, Karl is also the founder of the Canadian Maritime Vintage/Fiberglass Camper Meet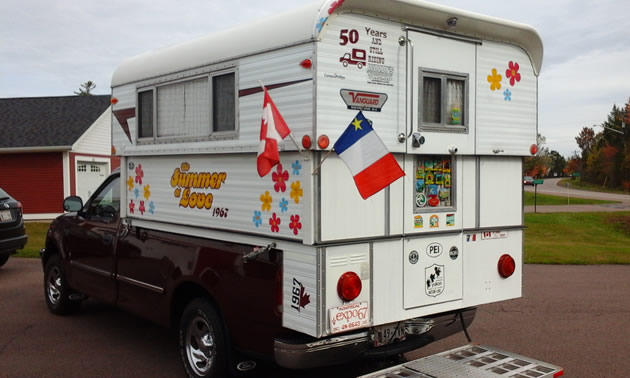 We are always excited to hear from vintage RV enthusiasts. We were especially thrilled to hear from Karl Proude of Prince Edward Island recently about his love of vintage RVs and his Vanguard camper.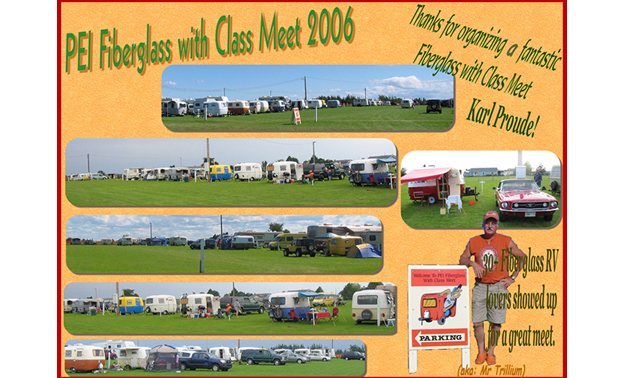 Karl is the founder of the Canadian Maritime Vintage/Fiberglass Camper Meet, which started in 2006.
Karl Proude writes, "Yes, I am proud of this 52 year old Vanguard and our vintage meet which is still going after 13 years."
Karl also adds some history to our previous article about Vanguard trailers and campers.
"Vanguard Campers were started in the early to mid - 1960's. I am attaching photos of my 1967 Vanguard hard side pop-up. I believe it is one, if not the only one, left of a few promo units that they used to test the market.
"Markings #12 is on a number of the wood trim on the inside of the camper. I observed these numbers when I had them off to refinish and varnish. Vanguard did build over the cab units prior to this with identical stripes and markings."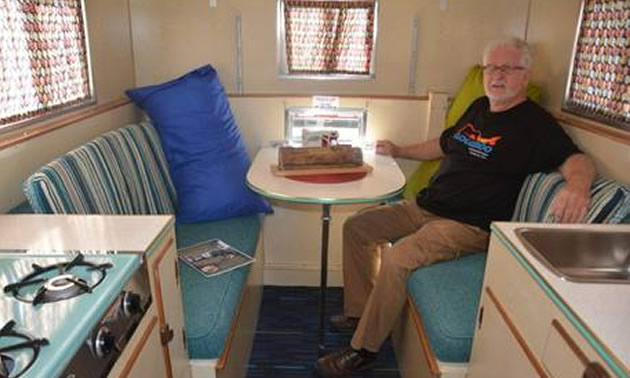 He adds, "You can see the brochure of their trailers with the same marking. Vanguard originally was started in Richmond, B.C. You can see on their logo and brochure the Richmond address."
The unit in the photo was purchased at an estate sale in Edmonton, Alberta and was brought to Eastern Canada (New Brunswick). This unit is in amazing original condition with the original cushion covers, water pump, sink, stove and ice box. I am so lucky to have found this vintage Vanguard camper."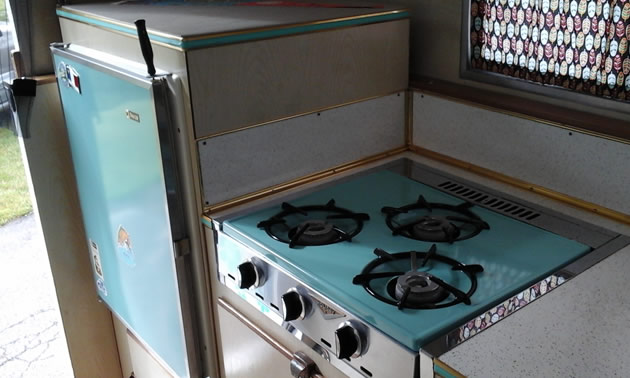 Karl also notes, "The Alaskan Company came into Canada in the mid-sixties to compete…with Vanguard."
Hope you enjoy!
Karl Proude (pronounced Proud), Prince Edward Island, Canada
Thank you to Karl Proude for sharing his Vintage RV (Vanguard) story with us. Do you have a vintage RV story to share? Email us at [email protected]