Pismo Coast Village RV Resort is set to host the nation's largest vintage trailer rally, May 16-19
Resort guests and the public are welcome to join the fun and tour the units during the open house at no charge
by Jeff Crider —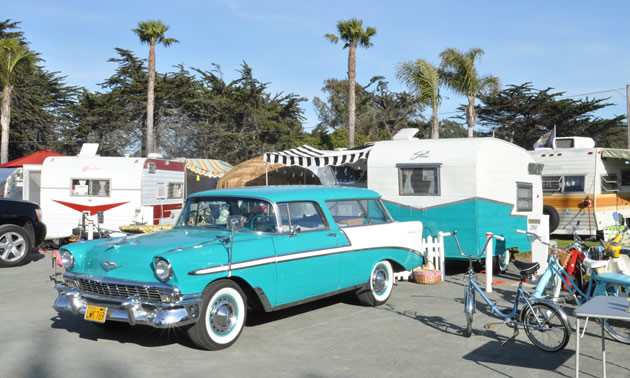 PISMO BEACH, Calif. — The largest vintage trailer rally in the country is set to take place May 16 to 19 at Pismo Coast Village RV Resort.
"We'll have over 300 vintage trailers along with their proud owners," said Jay Jamison, General Manager of the resort, which has hosted the annual Pismo Vintage Trailer Rally for the past 11 years.
The highlight of the weekend is the open house and swap meet, which takes place from 10 a.m. to 3 p.m. on Saturday. The event is open to the public.
The rally features beautifully restored travel trailers from the 1930s to the 1970s with famous names like Airstream, Boles Aero, Shasta, Silver Streak, Vagabond and Westcraft as well as unique special edition trailers. Many of the vintage trailer owners tow their units with beautiful vintage vehicles with matching color schemes.
"You'll see Hudson, Ford and Chevy Pickups as well as Willys Wagons and Woody Wagons," Jamison said, adding, "All the units will be decorated inside and out in vintage décor as the owners celebrate trailers built between 1930 and 1979. Awards will be given based on people's choice ballots and we encourage visitors to vote for their favourite units."
Resort guests and the public are welcome to join the fun and tour the units during the open house at no charge. However, anyone who is not a registered guest should park outside the resort and walk to the event as parking is not available on site.
Rally participants have planned activities such as a Friday afternoon bowling tournament, a Friday night "Trailer Crawl," and a pancake breakfast Saturday morning. Other activities include a "Trailer Trash" Bash Potluck and a pajama bicycle ride around the resort.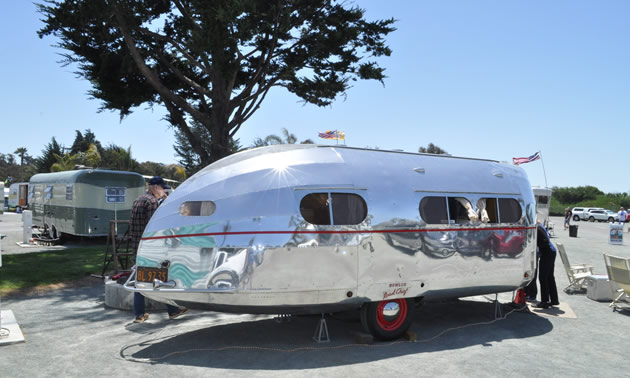 Pismo Coast Village RV Resort is a premier 400-site full service resort located on the beach in Pismo Beach, Calif. It is within walking distance from shopping, restaurants, and the Pismo Pier. Located halfway between Los Angeles and San Francisco, Pismo Coast Village is a great home base to visit many local attractions such as Hearst Castle, Morro Bay, San Luis Obispo, the Oceano Dunes, and a vast selection of wineries. Visit www.pismocoastvillage.com for more information about the resort and Pismo Vintage Trailer Rally 2019 on Facebook for more details about the rally.
Pismo Coast Village RV Resort is affiliated with the California Association of RV Parks and Campgrounds, the Auburn-based trade association representing California's campground industry. In addition to hosting a travel planning website at Camp-California.com, the association publishes a free award-winning camping guide, Camp-California! The Camper's Guide to California and Nevada, which can be ordered through Camp-California.com. A digital version of the guide is also available on the website.
Share your classic RV restorations, or tell us your favourite story about a cool vintage unit you've encountered by filling out our Classic Vintage RV form.