Realizing your dreams is up to you—make it happen!
Camping and travelling offer many diverse and hilarious adventures.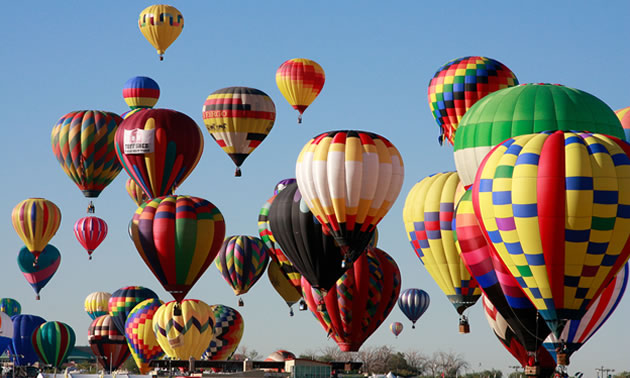 Close your eyes and say, "Someday, it will be my turn." Realizing your most fantastic dreams is possible, but you have to start with visualization and the true belief that they will materialize.
Committing to the decision
Dare to live differently, against the current, and give yourself the right to be what you want. If your dream is to live in an RV, imagine yourself in it, going about your activities, feeling completely at home. For years, my husband and I talked about travelling in a trailer when we retire. The more we put our thoughts into it, the more we attracted them; eventually, this led to the firm decision to just do it!
Once the decision was made, everything fell into place. First, the truck. After years of driving sedans and hatchbacks in suburbia, we exchanged our keys for ones that fit into a large Toyota truck with lots of pulling power. It was winter, but we found an RV dealer who showed us a 26-foot trailer, partly covered with snow. It was a perfect fit for our new truck, and our new life.
Practising for a full-time life of adventure
Before committing to full-time RV life, we did a few trips to the United States to test our resolve. In the spring of 2006, we took a one-month vacation to the Carolinas. That autumn, we ventured to the canyons of Utah and the rocks of Colorado. We were quickly addicted to this simpler and more stimulating life. The next year, after an inspiring trip to the Texas coast, we made the life-changing decision to sell our home, finally ready to leave traditional comforts behind.
The travel itself is a perk, but finding a hobby along the way is also rewarding. For my husband, it's the thousands of moments of photography. For me, the joy of travel also comes with the joy of writing about it.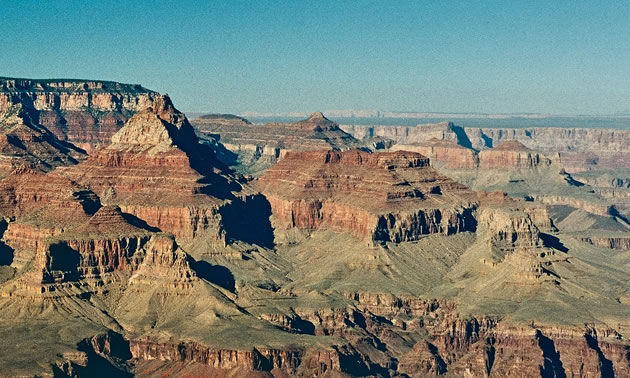 A glimpse into some of our special moments
October in Colorado at Mesa Verde National Park: "Back from the whirlpool last night in the RV resort, the starry sky was beckoning. I settled in my lounge chair, wrapped myself in a warm blanket and watched the moon and the stars. What a treat! This is what camping is all about!"
We were spring camping in the Grand Canyon with our daughter and her boyfriend. It was cold out, so we set the table inside while my husband, Jérôme, cooked large steaks on the barbecue. He entered the trailer to get some salt and pepper. As he stepped out, I heard him cry, "No, but what the . . . ?" in pure disbelief. A leering crow had caught one of the steaks in its beak!
While in Parksville on Vancouver Island, we took a day trip to Campbell River and walked along the jetty where the fishermen were throwing out their lines. People were gathered at the pier watching three orcas leaping out of the water while swimming up river: excitement, photos and binoculars. Under a warm sun, we ate fish and chips wrapped in newspaper while watching the sailboats cruise along.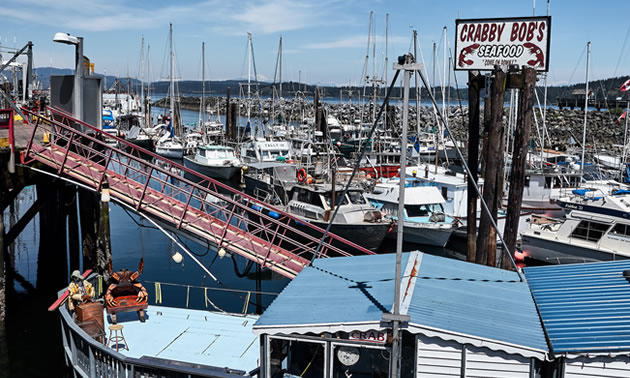 A fascination for hot-air balloons
What a memorable time we had in Albuquerque, New Mexico, at the International Balloon Fiesta, featuring over 700 hot-air balloons. During three exhilarating days, Jérôme snapped an astonishing 3,000 images of brilliant colours and whimsical shapes of the remarkable giants slowly getting up and flying high under a perfectly blue sky.
In a 32-hectare (78-acre) launch field, rows upon rows of lighter-than-air crafts were being inflated, the fans blowing and the propane burners roaring. As the sun rose, you could walk among the floating devices and talk to the pilots. The whistles of the field managers pierced the morning air; they signaled the pilots to raise their balloons, based on air traffic. It was a vivid, once-in-a-lifetime experience, full of crisp energy and symmetry.
Overall, camping and travelling offers us many diverse and hilarious adventures. Free as birds, we go from one discovery to the next. Life is so much simpler: we live in nature surrounded by beautiful landscapes, eating outdoors and listening to the birds chirping ... we are happy!