Bryce Canyon: An unparalleled experience for lovers of majestic vistas
Bryce Canyon National Park in Utah features unique rock formations at all its roadside viewpoints, particularly breathtaking at sunrise and sunset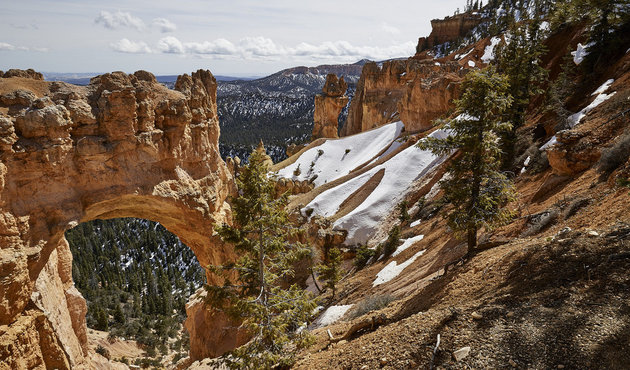 A smart young couple shivers under a blanket, sipping coffee from their thermos containers. Like many others from around the globe, they wait patiently with their tripod for that unmatched moment of photographer's dreams. They are at Sunrise Point in Bryce Canyon. It is early morning, which is typically freezing cold no matter what the season, but to witness the stalagmite-like formations at dawn is worth it.
Sunrise Point provides colourful and varied vistas as the sun paints an early morning shimmer on the totem-like red hoodoos (tall thin spires of rock). The viewing point is just off the main road, a few minutes from the visitor center. No reservations are required, but arrive early to get a prime spot among the crowd.
In September, 2006, with much anticipation, my husband and I took a two-month trip to Bryce Canyon, among other destinations in Utah. Our inspiration for the journey was in part due to my parents, who travelled in a trailer across North America for a year. On her return, my mother said that the most beautiful place she saw was Bryce Canyon.
"It was like a fairyland, with some exquisite lacework," she explained in a journal about the trip.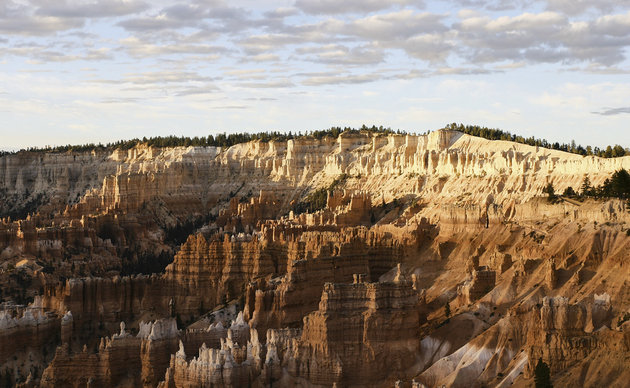 Thirty years later, I was finally able to set off in my own trailer, and experience my own metaphors in Bryce Canyon.
Sunset Point is where you want to be at the end of the day. It is linked to Sunrise Point by an easy to moderate 6-kilometre hike, or you can access the area by car. My husband Jérôme, a lover of great photography (and quite talented himself, too) furiously snapped away, taking shots of the gorgeous scene. It is like a fine piece of artwork that reflects the sun in a rainbow of colours as dusk sets in and offers some of the best views of the most glorious hoodoos.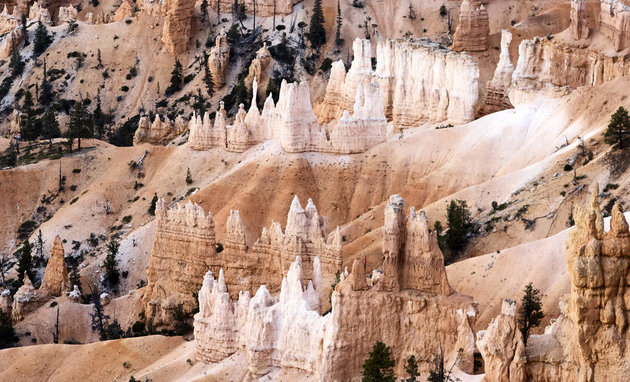 Bryce Point, the park's amphitheater, offers the most panoramic view that stretches forever into the valley. Here, the radiant light captures fins, steeples, hoodoos, and bluffs by the hundreds, all shimmering in infinite palettes of vermilion, ochre, coral and green.
From here, drive 24 kilometres to Rainbow Point at the end of the road and savour the grandeur of the fantastic spectacle in front of you. Walk over the rim and take it all in on the trail.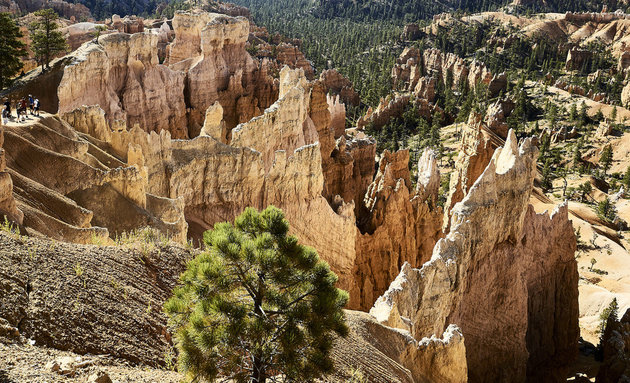 Retracing your steps, do not miss the spectacular Agua Canyon where you will be rewarded with the splendid views of two tall hoodoos The Hunter and The Rabbit.
Further down on the side of the road is Natural Bridge, an alluring site. This formation is actually an arch carved in the rock by rain and frost erosion. You can stay there indefinitely, admiring the hole in the rock and all its incredible surroundings.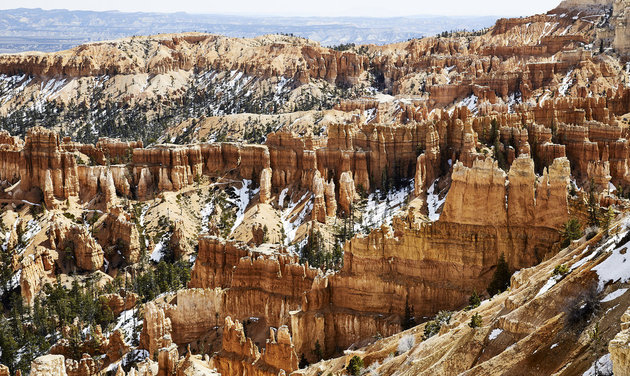 Camping at Ruby's Inn
There are two campgrounds inside the park but we stayed at Ruby's Inn RV Park and Campground, just as my parents did.
Situated north of the entrance to the park, it offers all amenities for the largest RVs. A separate section under the trees is set up for tents and smaller trailers. We opted for the treed section, as it is less crowded and closer to the pool. We did not sleep very well though, as we forgot to shut the hatch on top of our bed. Meanwhile, our neighbours had almost frozen, with no power in their camper for heating. They'd forgotten to switch the electricity on at the post, but they would remember next time!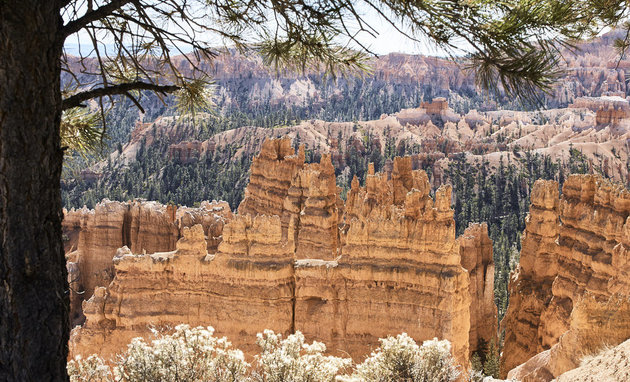 During our stay in March of 2016, the crisp winter light and quietness made for a more impressive visit than our first one was. We slept at Ruby's Inn, in a king suite with an in-room spa, which was very enjoyable and relaxing. We found a charming place to dine at Foster's Family Steakhouse; they were reasonably priced and offered casual dining.
We will always cherish our memorable trips to Bryce Canyon and dream of going back again soon.
Louise Boyer is a food and wine journalist and a travel enthusiast living in Lake Country near Kelowna, B.C. She has spent the last ten years RVing with her husband in the United States and Mexico, enjoying each new discovery with much excitement.