Golf your way along the Alaska Panhandle
If you're taking a road trip through Southeast Alaska, prepare to play on some excellent golf courses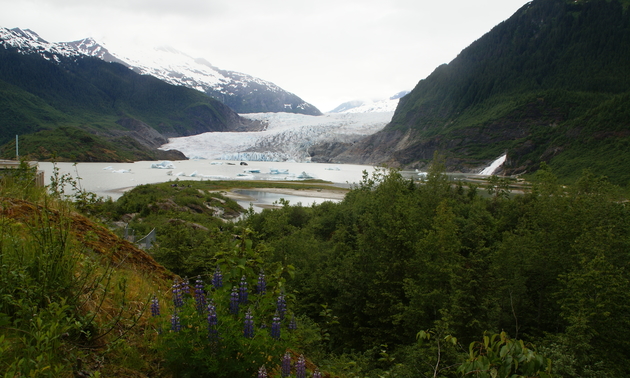 There are so many reasons to tour the Alaska Panhandle this summer. From photographing glaciers to hiking in rugged forests, there seems to be no end to the outdoorsy fun. Golfers will not feel left out, as there are some impressive courses to visit along the way.
Mendenhall Golf Course in Juneau, Alaska
Juneau is one of the most well-populated communities in this region, and it's home to the Mendenhall Golf Course. This course gets rave reviews for being an affordable place to play a game of golf in a rustic, natural environment.
Here you can truly say that you have wilderness all around you. Be sure to snap a photo of Mendenhall Glacier as you can get a spectacular view of it from the course. Wildflowers bloom there throughout the warmer months, and a nearby stream has salmon spawning in it when the time is right. Deer, eagles and other wildlife can also be seen on the course if you're lucky.
Do be aware that this course accepts cash only, and children between eight and 14 years of age must have an adult with them (no one under eight years old is allowed on the main course).
On Sundays between 9 and 11 a.m., the Mendenhall Golf Course hosts the Men's League Best Ball Scramble event. They return to regular business that day from 11 a.m. to 4 p.m.
Muskeg Meadows in Wrangell, Alaska
Muskeg Meadows is sprawled across nine hectares (32 acres) and has 30 tournaments booked into its schedule. The highlight of the year is the Alaska Airlines tournament.
Here you can have the experience of golfing in the rainforest with snowy mountains in the background—such is the wonderfully diverse ecosystem in this part of Alaska. Stay focused on your game though as the signature Nineth Hole features a large jutting rock that can challenge the most skilled players.
Keep your eye on the ball, too (and go in with a good sense of humour). Ravens have a reputation for stealing golf balls off this course, but if you have a witness you can get a free drop as per the "Raven's Rule."
After your game is over, come to the activities shelter and socialize with the friendly locals, dine on amazing food or check out the interpretive signs that explain the course's origin.