See the exotic
The Saihati Camel Farm has an array of foreign creatures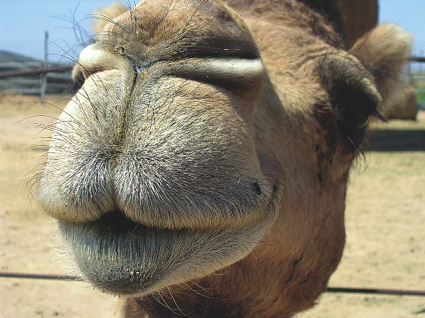 Yuma is said to have the best winter weather in the southern states and the community attracts thousands of snowbirds each year. Yuma sits in the southwest corner of Arizona, just across the Colorado River from California, and is surrounded by fields of growing vegetables. On the east end of Yuma, there are RV resorts and parks that cater specifically to snowbirds.
While Yuma has many historical points of interests—like the Old Town Square, the Old Yuma Prison and Fort Yuma Indian Mission—it also offers good shopping, golf and restaurants. But for something totally out of the ordinary, go explore the Saihati Camel Farm.
One-humped history
Actually, Arizona has a long history of relationships with camels. In the mid-1850s, camels were used as beasts of burden on an expedition to survey a road from Fort Defiance, New Mexico, to Fort Yuma, Arizona, and then out to the Pacific coast. There were 25 camels on that trek.
The Saihati Camel Farm is a small family operation started about 20 years ago by a woman from Oregon and her husband, who was from Saudi Arabia. He wanted to do something that would remind him of home, so he started raising Arabian camels (the camels with one hump). At the time of writing, there are 16 camels on the farm, with an addition expected in November.
The farm is also home to some animals I'd never heard of before, as well as others I had heard of but not yet seen. Included in the menagerie are Arabian wild cats, an ostrich, an emu, Sicilian miniature donkeys, a llama, Watusi cattle, fallow deer, four-horned sheep, Barbados sheep, Patagonian cavies (guinea pig), an African spurred tortoise, Arabian horses, coatimundis (racoon family) and an assortment of quails, pheasants and chickens.
A trip out to the Saihati Camel Farm is fun, inexpensive and unique.