RVing in remote locations has its challenges
Lynne learns some lessons on an RV trip to the Yukon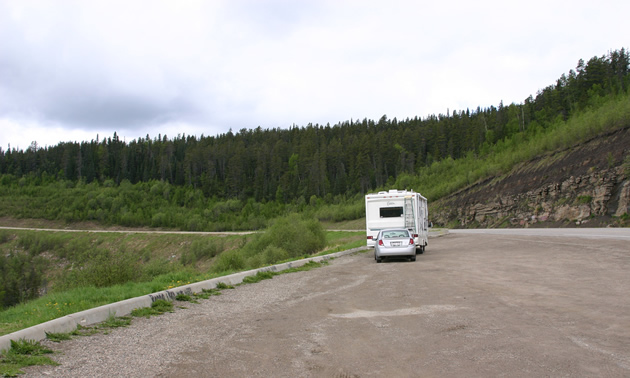 As RVers, our travel is not restricted to the sunny climes of the south in the winter. Each year we try to explore close to home. This year we ventured further, out to the wilds of the Yukon. We travelled through some remote and uninhabited areas.
The scenery is spectacular, with raw and untouched wilderness, pristine rivers and lakes, wildlife and dense vegetation.
It turned out to be a Murphy trip for us; that is, anything that could go wrong did. But we learned (or relearned) many important things about travelling in out-of-the-way, unpopulated places.
Be prepared
For the most part, we prepare for our summer travels much the same way as we do for the winter.
Clean up and inspect the outside and inside of the RV. Wash off dust, check the roof and window caulking and seals around vents, wash and dry all awnings, make sure basements and lower areas are rodent-proof and sealed from elements.
Do a good interior cleaning to get your home ready, so you won't have to spend time early in your trip dealing with the grunge.
Check the batteries, connections, water level and state of charge. And while you're at it, check the small batteries in the smoke and CO detectors along with any clocks or other devices you rely on.
Check the water systems. If you're going into a remote area, make sure you have sufficient water on board (fresh water tank and additional drinking water) to take you from one populated place to another.
Make sure the propane tank is full.
Locate sani-dumps along the way. There is a sani-dumps app for android at Google Play for $2.49.
Ensure all your tires are road-ready. Check tread and air pressure. Make sure the spare is ready to go.
Get the maps you need or program the GPS. (By the way, most of the maps do not have specific mileage between smaller places.)
Make sure Road Service is current.
Things I forgot to remember
Cell phone connections and media stations are sparse in unpopulated areas. Be prepared to be out of contact with the outside world for significant blocks of time.
Also Road Service does little good if you cannot contact them.
Make sure the tire jack is strong enough to jack up and hold your RV. Carry wood to block up the jack.
Likely the next place to repair or replace the tire will not have a tire to match.
Prices of fuel (as well as other things) are significantly higher in remote locations.
The weather will never co-operate.
Even though the road is paved, there are potholes big enough to swallow a semi-trailer.
Big potholes mean blown tires.
But it was a great trip.