Boondocking for snowbirds
Want to know more about boondocking? Look no further.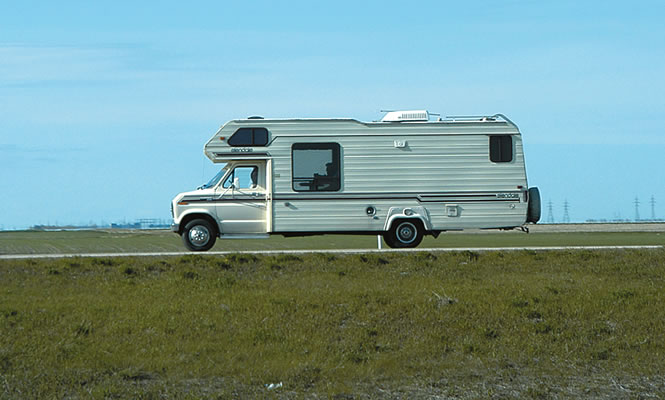 My name is Lynne Benjamin and my partner's name is Fred. Almost every winter since 2001, we have RV'd south, first in a fifth-wheel trailer and now in a 27-foot class C motorhome. We have travelled and stayed in resorts; boondocked and joined clubs; we have a solar system and a generator; and we have solved a million problems. If you have a question, we'll try to find the answer
What is boondocking and why would anybody boondock?
Boondocking refers to camping without services (no electricity and no water or sewer hook-ups). It can refer to an overnight stay (such as at truck stops or Walmart parking lots) while you travel from one place to another, or stays lasting days or even weeks or months.
There are both advantages and disadvantages to boondocking, depending what you want from your RV experience.
Advantages include:
The greatest advantage is the cost. You can still find free areas but many that used to be free, now charge a minimal fee.
Many seasoned boondockers like the attitude of fellow boondocking RVers and the lack of rules and regulations.
The disadvantages include:
Not being able to dump waste and get fresh water
Having to use your own power generating system . . . solar, wind or a generator
No rules or regulations to control activities and space
No facilities or organized activities.
When staying overnight or in an undeveloped area, the following is a suggested RVers' Good Neighbour Policy*
Stay one night only!
Obtain permission from a qualified individual.
Obey posted regulations.
No awnings, chairs, or barbecue grills.
Do not use hydraulic jacks on soft surfaces (including asphalt).
Always leave an area cleaner than you found it.
Purchase gas, food or supplies as a form of thanks, when feasible.
Be safe! Always be aware of your surroundings and leave if you feel unsafe.
* Reprinted from "Overnight parking etiquette," p. 21, Escapees Magazine, [September/October 2010]