Lethbridge RV Show - things that caught my eye
There is never a shortage of new ideas in the RV world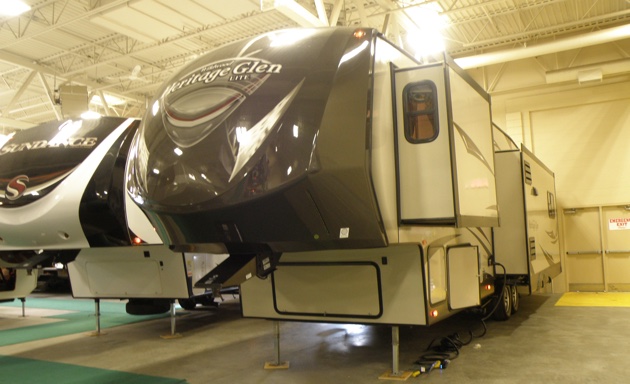 Even if you are not thinking of getting a new RV, it is always fun to go to an RV show, just to see what is new and different. New and different was definitely there at the show in Lethbridge this year.
The winter shows here feature travel trailers and fifth-wheel trailers that are outstanding for camping, especially with families.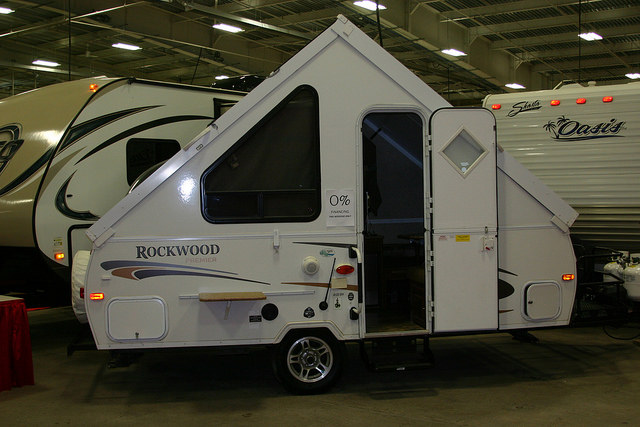 Now we are snowbirds who spend extended periods of time in our RV in warmer climates, so we often have a different perspective on things.
The exhibitors talked a lot about the outstanding quality of their units and noted that the manufacturers are producing more and more units with aluminium rather than fibreglass skins.
Floor plans
Either I never paid much attention before or they have changed a lot, but in many of the travel trailer units, the main sleeping area is separated from the kitchen-living area by the entertainment unit.
As well, the second entrance (near the front of the trailer) goes right into the bathroom. It makes sense if you spend a lot of time outdoors and want to clean up before you come in or the kids are out playing and need to go.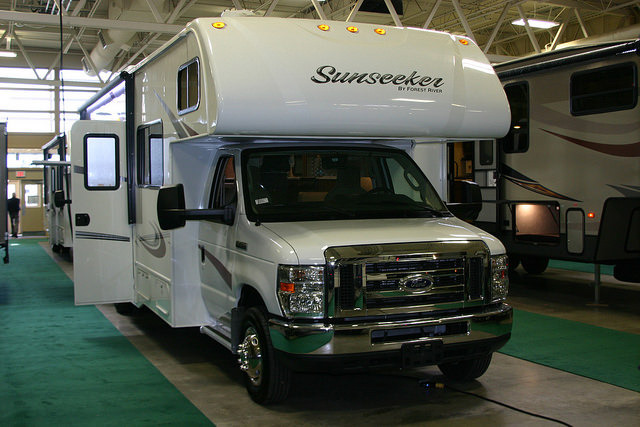 Made for outside living
No longer are we satisfied with just an outside barbecue. Outside kitchens are now complete with sinks with running water, fridges and stoves as well as the barbecues.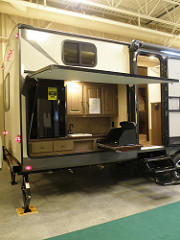 Toy haulers are big!
Don't we all have toys?! Well, some have more than others. Whatever toys you have there is an RV for you.