Saskatchewan hides campgrounds—here's how to find them
Finding campground gems in Saskatchewan requires adventurous persistence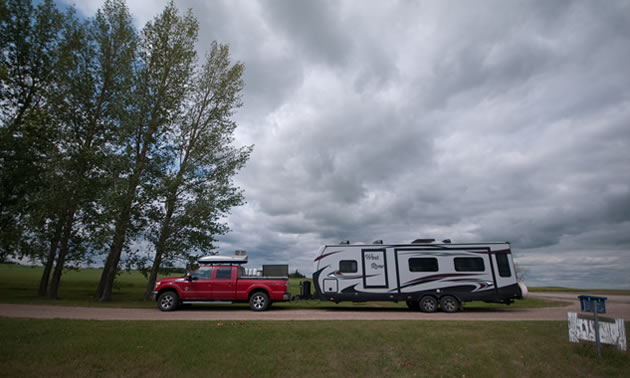 Last month we made a 2,500-kilometre circle tour of Alberta and Saskatchewan, camping in our trailer and visiting friends and family. One of the good things about marrying a farm girl from Saskatchewan is it changes your opinion about Saskatchewan and its people. Mostly it's just going to Saskatchewan regularly and getting to know the folks. Decades of annual migrations to visit friends and family have developed my appreciation for the flatland and flatlanders.
Our summer visits to Saskatchewan are trailer-based. It feels like less of an intrusion on our hosts, we never have to unpack, and we sleep in our own comfortable bed—every night. Often, when we visit family on the farm, we park our rig in the back of the yard where we won't interfere with farm operations. When we visit folks in town, we stay in municipal campgrounds.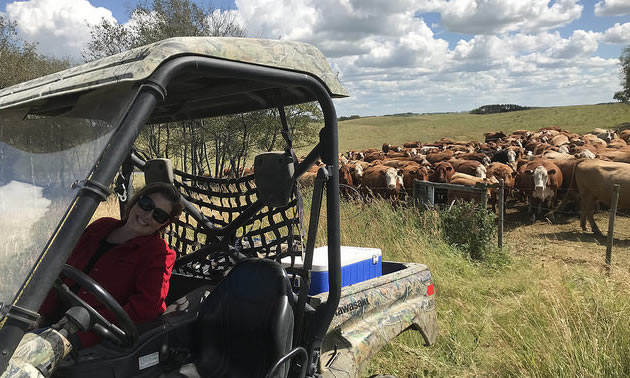 Pleasant surprises––hidden gems
Not every town in Saskatchewan has a campground but many do. We recently parked our trailer in Strasbourg, Saskatchewan, an hour north of Regina. The campground is run by the town, developed by the Lions, hence the name Strasbourg Lions Pioneer Park and Campground. It was 20 bucks a night for a powered site. Shared freshwater taps were a hose length away and septic dump is available on-site. We were one of two sites occupied. There are only nine sites in Strasbourg, but in 20 years of camping we are usually the only ones here.
A bit north to Nokomis and you will find non-powered sites for six bucks a night. The place was nearly full.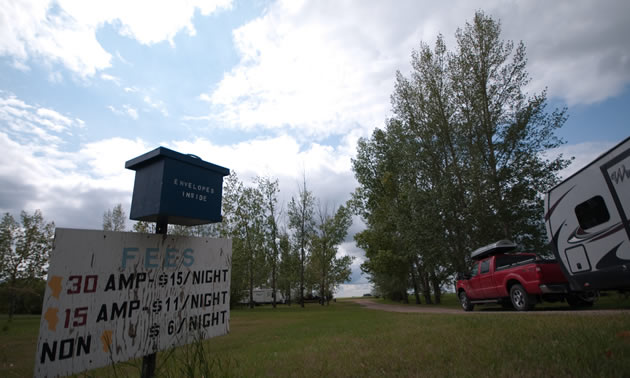 Hunt for RV Parks
Tourism Saskatchewan lists 133 municipal campgrounds, 73 regional parks and 134 privately owned campgrounds, but you won't find Strasbourg's here. The town website lists the park, but you have to know it's there to find it or at least assume there might be a campsite and start looking for it. This is how we approach our campground hunting—assume there is one there and go looking for it. We certainly have been pleasantly surprised with regularity.
Search municipal campgrounds near whatever town you're visiting to find a spot. Usually the parks get little pressure unless there is a family reunion underway, a local fair or other events going on. Sometimes midweek in the middle of the summer our rig is the only one drawing electricity. Many of these parks have been in operation long enough to be well treed and many have larger-than-average sites. Most cannot be reserved, but check each park for rules.
Municipal campgrounds scattered across the prairies are worth looking into for convenient cost-effective camping as well as for their quietness and closeness to people you want to visit. Saskatchewan's municipal campgrounds are secrets worth sharing, and we take advantage of them whenever we visit friends and family and small prairie towns.