"Find your park" at one of these 10 National Park Service destinations located near Las Vegas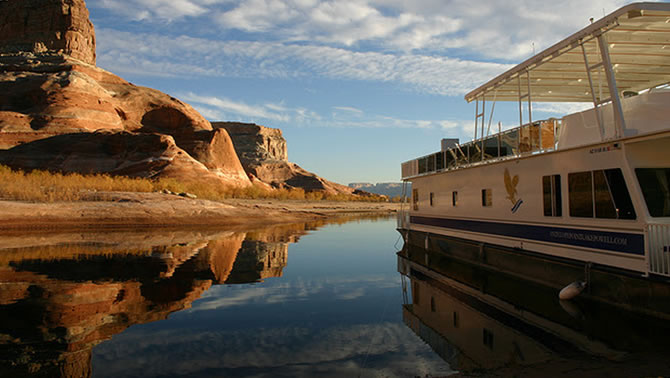 LAS VEGAS (September 2015) – World-renowned for its growing number of international visitors as "the gateway to the national parks," Las Vegas provides a superb starting point for exploring 10 diverse destinations overseen by the National Park Service (NPS). Celebrating its Centennial year in 2016, the NPS is launching the "Find Your Park" and "Every Kid in a Park" campaigns to encourage more people to experience our nation's outstanding national parks.
These 10 NPS destinations, encompassing nearly 10 million acres, are located within a five-hour drive or one-hour scenic airplane flight from Las Vegas: Tule Springs Fossil Beds National Monument, Lake Mead National Recreation Area, Grand Canyon National Park, Glen Canyon National Recreation Area, Bryce Canyon National Park, Zion National Park, Death Valley National Park, Great Basin National Park, Joshua Tree National Park and Mojave National Preserve.
This collection of outstanding destinations makes the Entertainment Capital of the World a fantastic—if somewhat unexpected—launching point for any number of park-related tourism experiences. Also, as part of the NPS' Centennial "Every Kid in a Park" campaign, students in fourth grade during the 2015 – 2016 school year and their families receive FREE park entrance.
Among the park service's destinations located near Las Vegas, Tule Springs Fossil Beds National Monument is both one of the newest NPS-designated National Monuments and also the closest to Las Vegas. Just 20 miles from the Las Vegas Strip, this monument preserves an Ice Age paleontological site where mammoths, lions and camels once roamed ancient wetlands. No fees or passes are currently required to visit Tule Springs Fossil Beds and no services are available at this time.
Just 45 minutes from the Las Vegas Strip, the Lake Mead National Recreation Area is one of the largest and most visited destinations within national park system. Encompassing Lake Mead, Lake Mohave, a portion of the Colorado River and the Black Canyon National Water Trail, the Lake Mead National Recreation Area offers boating, fishing, wakeboarding, kayaking, hiking, camping and—for those seeking all the comforts of home while enjoying their outdoor recreation—houseboating. Available at Callville Bay Resort and Marina on Lake Mead and Cottonwood Cove Resort and Marina on Lake Mohave, Forever Resorts' houseboats are available for rent and include private staterooms, spacious living areas, fully equipped kitchens, top-level sundecks, barbecue grills, water slides—and the larger models even include top-deck hot tubs. Temple Bar Marina has fishing cabins and lodge accommodations that sleep four to six people, as well as personal watercraft, boat and kayak rentals. Willow Beach Harbor, 12 miles down the Colorado River from Hoover Dam, offers camping as well as power boat and kayak rentals. It also serves as the termination point for full-day, smooth-water rafting trips with Black Canyon River Adventures—an all-ages experience perfect for exploring the Black Canyon National Water Trail. If you are traveling by RV, Lake Mead RV Village has 75 RV sites with full hook ups, shower and laundry facilities and free WiFi.
Houseboat Rentals start at $448 per day for a 50-foot houseboat that sleeps six; Black Canyon River Adventures are $92 per adult, $87 per youth 13 to 15 and $58 for children 5 to 12.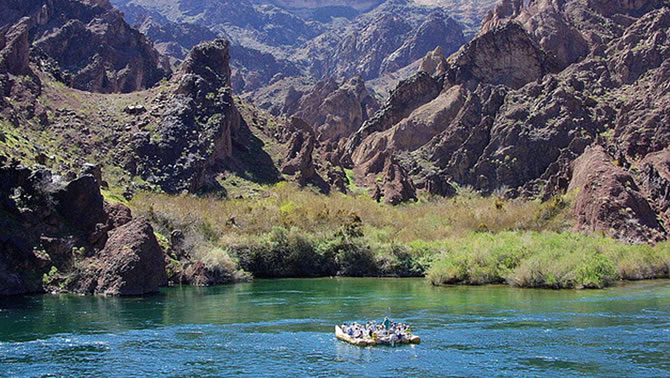 Accessible from Las Vegas via helicopter, tour airplane and coach, the Grand Canyon is perhaps the most well-known national park of them all. Papillon Group, the world's largest aerial sightseeing company, makes this bucket-list tourism destination a reality for thousands of visitors each year. Explore the iconic South Rim on the Grand Canyon Connoisseur tour, which includes a 65-minute airplane flight to the South Rim from Las Vegas. Once at the canyon, guests have ample time to hike and explore the local vicinity and may opt to add on a 30-minute helicopter air tour over the North and South Rims or a 2-hour open Jeep tour of the South Rim with Pink Jeep Tours.
The Grand Canyon Connoisseur tour of the South Rim starts at $274 per adult, $254 per child.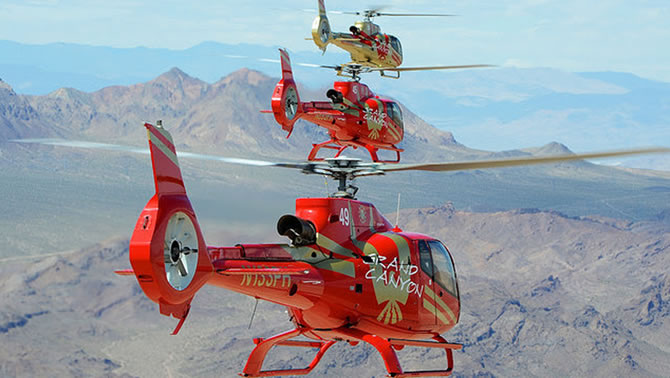 The South Rim may be the most famous vantage point, but visitors rave about the Grand Canyon's North Rim. Forever Resorts operates the Grand Canyon Lodge – North Rim, known for its historic buildings—it's a National Historic Landmark—and stunning terrace view overlooking the canyon. This seasonal lodge is open mid-May through mid-October and books far in advance, so it is not too early to book for the summer 2016 season.
Room rates start at $130 per night.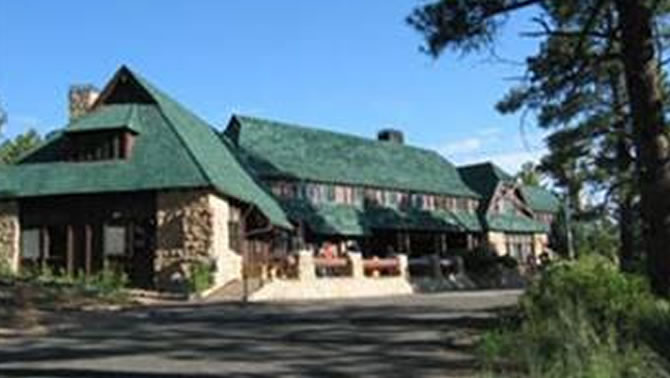 Exquisite for the red rock formations that surround it, beautiful Lake Powell is located inside the Glen Canyon National Recreation Area. Also popular for houseboating, this lake is home to Antelope Point Marina, where Forever Resorts offers a range of houseboats, as well as small powerboats, personal watercraft and kayaks, for rental.
Nevada's neighbor Utah is home to the exquisite Bryce Canyon, which is not actually a canyon, but a giant natural amphitheater created by erosion along the eastern side of the Paunsaugunt Plateau. In 1925, The Lodge at Bryce Canyon, another National Historic Landmark, opened and still welcomes visitors today. The lodge's season runs from late March through the first week of November.
Room rates start at $160 per night.
Also in neighboring Utah, Zion National Park's red rock formations take visitors' breath away. An easy and scenic three-hour car trip take you from Las Vegas to this hikers' paradise. Drive up in the early morning and enjoy the scenery along the way, then hike up to spectacular Angel's Landing. This strenuous, uphill hike covers five miles and takes about five hours, but the view from the summit makes it all worthwhile. Best part—hikers who return to Las Vegas by dinnertime can indulge at any of the city's renowned fine-dining restaurants knowing they earned every calorie.
Passes for a private vehicle to enter Zion cost $30 and last for 7 days.
Full-day tours of the sprawling, 3.4-million-acre Death Valley National Park are available from Las Vegas courtesy of Pink Jeep Tours. Available September through May, this 9- to 10-hour tour visits Devil's Golf Course, Badwater, Dante's View and the National Park Visitor Center.
Tours available for ages 2 and older and cost $235 per person.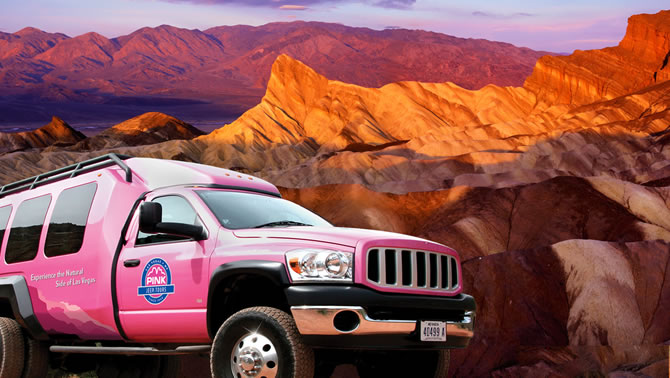 In Great Basin National Park, located in east central Nevada, stargazing visitors can experience the best view of the Milky Way Galaxy offered anywhere in the continental United States. Astronomy programs take place May through October at the Lehman Caves Visitor Center, which is also the launching point for guided tours of the stunning marble cave system.
Lehman Caves' 90-minute Grand Palace Tour are $10 for adults, $5 for children and $5 for seniors with an annual pass.
The Mojave Desert meets the Colorado Desert at Joshua Tree National Park, where world-class rock climbing and bouldering attract hundreds of visitors on the busiest weekends. Other activities popular at this park, which is located in Southern California, include hiking, mountain biking, nature walks, ranger programs and stargazing.
Passes for a private vehicle cost $20 and last for 7 days.
Also located in Southern California, off of Interstate 15 between Las Vegas and Los Angeles, is Mojave National Preserve. A visit to its canyons, mountains and mesas reveal long-abandoned mines, homesteads and rock-walled military outposts. Take the I-15 scenic detour, exiting at Kelbaker Road in Baker, Calif., and see cinder cones, lava flows, the Kelso Dunes and Joshua Trees before heading back to the I-15 along Nipton Road.
There are no entrance stations or fees at Mojave National Preserve.
Visitation for these 10 National Park Service destinations near Las Vegas totaled 21.7 million last year. Meanwhile, the same parks support 15,900 local jobs and generate $1.2 billion in economic impact for the region.