A water play park and lazy river are coming to the Jellystone Park at Tower Park by next summer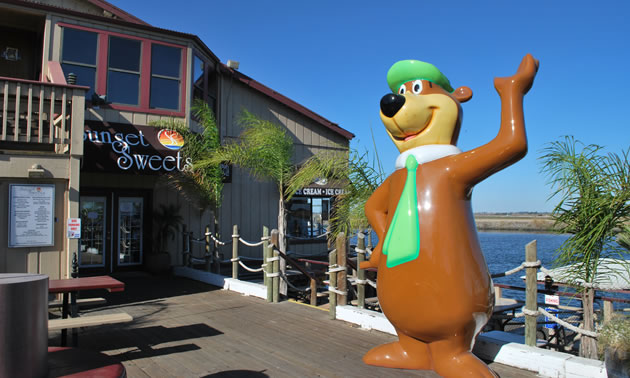 LODI, Calif., Dec. 6, 2017 — An impressive line-up of improvements and amenities are coming to Jellystone Park at Tower Park by next summer, including a 40,000 square foot water play park and lazy river, a dozen "Red Carpet" pull-through RV sites and 18 new rental cabins.
"We are investing millions of dollars to bring this park up-to-date and make it a first-class camping destination for families from the Bay Area to the San Joaquin Valley and beyond," said Zachary Bossenbroek, CEO of Grand Rapids, Mich.-based Northgate Resorts, which purchased the former Tower Park Campground last year and converted it into the only Jellystone Park Camp-Resort on the West Coast. Northgate also owns eight other Jellystone Parks around the country.
The new water play park will include two 165-foot long water slides, two kiddie water slides, 13 water blasters, two water cannons, a 750-gallon hydro storm bucket that periodically dumps 750 gallons of water on anyone standing beneath it and a 127,000 gallon lazy river.
Other improvements targeted for completion by next summer include the addition of a mini golf course, an outdoor theater and a bark park. The park's bathhouse and pavilion will also be remodeled. Water related improvements will include construction of a sandy beach along the bay, a fishing pier and the addition of new rentable mini speedboats.
"We've also hired a new restaurant operator with an impressive track record in the industry," Bossenbroek said.
Northgate has a reputation for developing some of the finest campgrounds in the Jellystone Park network. The company recently received the Multi-Unit Park Operator of the Year Award from Leisure Systems, Inc., the Milford, Ohio-based company that franchises 80 Jellystone Parks across the U.S. and Canada. Northgate won the award for having achieved the strongest year-over-year growth in business of any operator that owns multiple Jellystone Parks.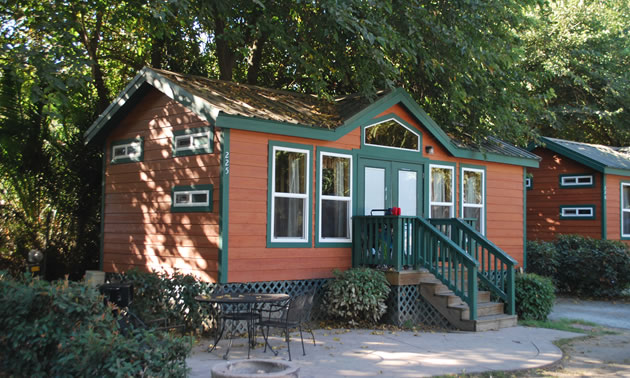 "We continue to see double digit growth across our whole portfolio," Bossenbroek said. "This year, our average revenue increase per park was 26 percent."
Bossenbroek said the Jellystone Park brand has a powerful connection with families who enjoy camping in resorts that offer wholesome activities and top notch recreational amenities.
"The Yogi brand is working for us," he said, adding, "The fastest growing camping demographic is the family demographic, and the Yogi brand certainly appeals to that group." In addition to offering some of the finest amenities available in campgrounds, Jellystone Parks offer organized family activities and themed weekends with Yogi Bear, which help families create unique memories. Activities across Jellystone Parks include arts and crafts, scavenger hunts, face painting, jumping pillows, gem mining as well as plentiful interactions with the bears.
Themed weekends range from family athletic competitions with various sporting events to holiday themed activities to pre-Halloween themed weekends with costume and campsite decorating contests and trick or treating.
"We believe our activities and themed weekends combined with the new amenities will attract families from throughout the greater San Francisco Bay area and the San Joaquin Valley," Bossenbroek said.
For more information about the Jellystone Park in Lodi, please visit http://towerparkresort.com.
About Northgate Resorts
Northgate Resorts is a family owned real estate company, based in Grand Rapids, Michigan. Dedicated to guest satisfaction and providing a family friendly camping experience, Northgate owns and operates premier RV and cabin resorts throughout the country, including nine Jellystone Park locations. For more information on Northgate Resorts, please visit www.northgateresorts.com.
About Yogi Bear's Jellystone Park™ Camp-Resorts
Launched in 1969, the Jellystone Park™ system is the second largest chain of campgrounds in the United States, boasting over 80 campgrounds with more than 17,000 campsites and vacation rentals in 31 states and four Canadian provinces. Its Camp-Resorts are among the best campgrounds in the industry with a quality reputation for being fun, friendly, clean and service-oriented parks. Additionally, each Jellystone Park™ is themed with Yogi Bear™ elements providing instant recognition and consumer appeal. It is truly a place "Where You Camp With Friends."® Yogi Bear's Jellystone Park™ Camp- Resorts are franchised through Leisure Systems, Inc. (LSI), a wholly owned subsidiary of The Park River Corporation, Cincinnati, Ohio. For more information, visit www.campjellystone.com.