Canadian campers planning to increase trips in 2016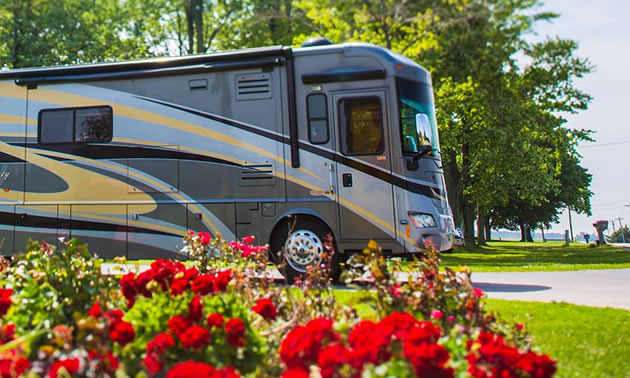 BILLINGS, Mont.--(BUSINESS WIRE)--Canadian campers intend to increase their net camping trips by 18 percent in 2016, according to the 2016 North American Camping Report, an annual independent study supported by Kampgrounds of America, Inc. (KOA). Optimism toward camping remains high in Canada as four-in-ten Canadian campers also intend to spend more nights camping this year, and two-thirds intend to upgrade their accommodations.
Consistent with past findings, the incidence of camping in Canada remains higher than the U.S. overall. Canadian campers say the top reasons they camp are to escape the stress of every day life and because it's an affordable vacation option. Canadians also strongly associate camping with helping them lead a healthier lifestyle.
Looking at the North American camping market overall, more than 1 million new households started camping last year. According to a survey of nearly 3,000 respondents across Canada and the U.S. among those who are new to camping, there is a shift towards greater diversity in the outdoors. Of these new campers, nearly 40 percent are Black, Hispanic or campers of Asian descent, which represents a shift toward greater diversity in the outdoors.
"The outlook for the 2016 season is strong with both Canadian and U.S. campers indicating a desire to increase their camping trips this year," said KOA Chief Operations Officer Toby O'Rourke. "The research tells us that in Canada specifically, people camp for a variety of reasons from emotional to financial benefits and, importantly, this year more campers say they'd like to upgrade to an RV. As we look further out, this enthusiasm for spending time outdoors bodes well for the long-term viability of camping."
Additional highlights from the 2016 North American Camping Report include:
2016 Canadian Camping Forecast
According to Canada-specific data, campers are optimistic with 1-in-4 saying they plan to take more camping trips this year, citing spending time with family and friends (64 percent) and exploring new areas (61 percent) as the most impactful reasons. Other key findings related to the Canadian camping market and campers' plans for the season ahead include:
Consistent with the 2015 season forecast, an overwhelming number of Canadian campers are likely to visit provincial parks in 2016 (73 percent). Additionally, 1-in-7 Canadian campers say they intend to visit a U.S. national park during the Centennial Celebration of the U.S. National Park Service in 2016.
Looking at Canadians' plans to upgrade their accommodations in the year ahead, optimism is up with two-thirds of campers saying they would like to upgrade in 2016 (68 percent, compared to 62 percent in 2015). Of these campers, 21 percent indicate that they would like to buy a motorhome and 16 percent mention upgrading to a travel trailer.
In fact, enthusiasm for RVing is strong, and growing, across the Canadian camping market with more than one-fourth of all Canadian campers saying they would like to try out a motorhome this year (27 percent, up from 17 percent in 2015).
Overall, Canadians camp more than people in the U.S. (65 percent of Canadian households camp compared to 59 percent).
Seven-in-ten Canadian campers say that camping is a way to escape the stress of everyday life (70 percent) and is an affordable vacation option (69 percent); another 65 percent of Canadians say that camping helps them to lead a healthier lifestyle.
The New Generation of North American Campers
Diversity in the outdoors is slowly increasing in Canada and the U.S., with more Blacks, Hispanics and campers of Asian descent starting to camp each year. Notably, the results of this year's North American Camping Report show that the distribution of new campers is much more diverse, and this is being driven primarily by millennials. Among North American campers:
One-in-5 new campers are Black, which is being driven primarily by millennials.
Hispanic campers are now 8 percent of the overall North American camping market; campers of Asian descent are now 5 percent.
All nonwhite campers were more likely to report a net increase in camping nights and/or trips for 2015 compared to Caucasian/white campers (15 percent net increase among nonwhite campers compared to 3 percent among white campers).
Of millennials who started camping in the past year, 54 percent are nonwhite.
What's more, millennial campers throughout North America are far and away the most likely to say they plan to camp more in 2016 (58 percent of millennials, compared to 46 percent of GenXers, 35 percent of Baby Boomers and 30 percent of mature campers). According to these younger campers, key reasons for camping more include spending time with friends and family (26 percent), the desire to explore new areas (22 percent) and an increase in free time (21 percent).
SURVEY METHODOLOGY
This survey was conducted by Cairn Consulting Group, an independent market research firm with extensive experience in the hospitality and services industries. The survey was conducted in January 2016. The sampling methodology targeted a randomly selected sample of U.S. and Canadian households. Sampling was designed to obtain n=2,418 completed survey among representative U.S. households and n=505 completed surveys among representative Canadian households. A sample of n=2,418 U.S. households is associated with a margin of error of +/- 1.99%. Among Canadian households, a sample of n=500 is associated with a margin of error of +/- 4.37%.
All surveys were completed online via an outbound solicitation sent by Survey Sampling International to a randomly selected cross-section of U.S. and Canadian households. The sample of households from which the surveys were completed was statistically balanced to ensure that the results are in line with overall population figures for age, gender and ethnicity.
ABOUT KAMPGROUNDS OF AMERICA
For more than 50 years, Kampgrounds of America (KOA), the world's largest system of open-to-the-public family campgrounds, has provided millions of campers with fun, memorable adventures. KOA was born in 1962 when founder Dave Drum constructed a campground on the banks of the Yellowstone River in Billings, Mont. Since then, KOA has grown to more than 35 locations in Canada and 450 in the U.S. KOA's family of properties offers diverse camping experiences, while maintaining the excellent standards and family-friendly atmosphere the company is known for.
ABOUT CAIRN CONSULTING GROUP
Cairn Consulting Group is a market research firm with extensive experience in the hospitality and services industries. For the past several years, Cairn Consulting Group has worked with organizations in the gaming/casino areas, food services/restaurant space, accommodations, travel/tourism and outdoor hospitality, working with clients such as Caesars Entertainment, Pizza Hut, Hollywood Casinos, Chili's, Route 66 RV and Rivers Casinos as well as ongoing collaboration with KOA.