Full-timer describes her dream RV
Making modern-day RV living easier and more comfortable need not be a costly endeavour for RV manufacturers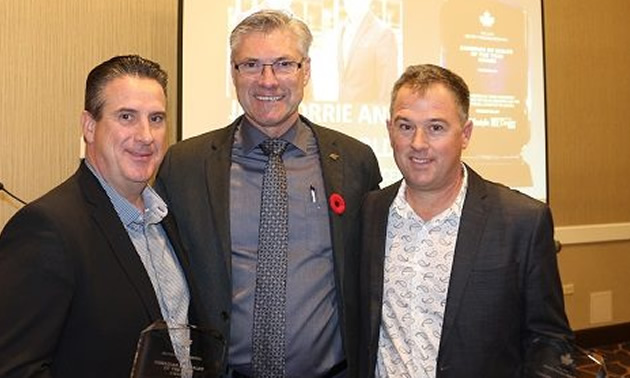 In the blink of an eye with the new year barely begun, die-hard and wannabe RVers are already looking forward to this year's early bird RV shows. But before you browse through the rigs on display to find just the right combination of features, how about designing your dream RV as a template against which to compare the best of what you see?
Here are some of the features I would like, awaiting the day when I win the lottery and can explain to manufacturers what I'd like to see in my RV – and yes, I would still want to be a full-time RVer.
Exterior:
First, as one who is not looking forward to the inevitability of Father Time, I would design more durable steps for the entryway. Whether the unit is a trailer or fifth wheel, those steps should begin as a normal first step from ground level with the open risers equal in height up to the door-sill, 7.5 inches (19.05 centimetres) apart.
Next, my ideal rig would have studs all round on which to connect a good quality insulating skirt. It would also help if slides on fifth wheels had a waterproof underskirt that could be attached when slides are out, to prevent cold drafts from entering the rig.
External screws would be anti-rust stainless, not just painted over; electrical outlet covers would be robust, durable and effective.
Storage compartments under the nose of my fifth wheel would be factory insulated, and there'd be a rack assembly already attached beside the potable water hose connection to take up the slack.
Interior-exterior:
In these days of energy conservation, I'd like thermopane windows to be mandatory for all RVs.
Also important, in the event someone had an emergency, there would be exterior and indoor switches to turn on red flashing lights to aid paramedics and firefighters to locate RV owners in distress. Emergency personnel should not need to spend critical minutes asking for directions to a site number. (I've seen that happen!)
Interior:
Ah, my interior bugaboos.
Window coverings and decor: Why do RV designers use padded and braided cloth valances and staple drapery fabrics – swags and festoons – on the wall of the RV? That styling makes it impossible to clean them on a regular basis – even if you're not a full-timer.
I would also eliminate the roughly six-inch strips of decorative wallpaper that runs around RV interiors. They make it difficult for an owner to update or change the decor. Lighting would all be LED.
Carpeting: As my rig enters its 16th year, with the exception of slight wear in the much-tracked area by the entrance, the carpeting in my unit continues to wear remarkably well. That said, changing it would be costly and difficult because it extends underneath the bed, built-in cabinets, sofas and closets. It would be nice to have carpeting installed in sections to eliminate that problem.
Power outlets: Ideally, I would like an outlet on every wall to eliminate the need for trailing power cords. Most importantly, there would never be a socket on the underside of cabinets. I have two in important locations – one in the kitchen for a kettle or toaster, and one in the bedroom for the alarm clock. I'd also ensure there was a socket handy to the phone connection for the bases of portable phones.
Most of this list could be easily accomplished by manufacturers at relatively low cost.
The only items I miss in my rig: a fireplace, automatic defrost refrigerator, and a washer-dryer.
Other than that, I count myself extremely fortunate to be living the way I do.