12-hole golf? Why not?
Like Goldilocks' search for the perfect bed, a 12-hole golf course might be just right.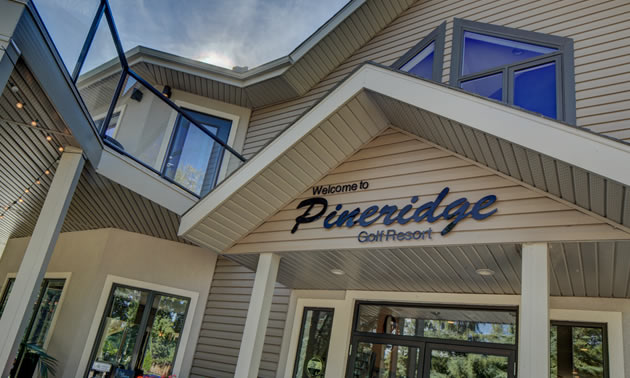 Golf courses with only 12 holes are a thing. According to Jack Nicklaus, they are THE thing that will solve the difficulty of marketing a five-hour commitment to complete 18 holes.
Alberta's first 12-hole golf course, a 45-minute drive west of Edmonton, will have its first full season of play in 2018. Jeff and Nicole Richardson own Pineridge Golf and RV Resort. They purchased the original 33 hectare (80-acre) course in 2006, acquired additional parcels of land and developed the RV Park to its current 62 hectares (154 acres). And they think 12 holes are just right.
In 2011 Jack Nicklaus said, "Golf takes too long. That's why kids don't golf anymore or very little. Because they're spending time on the weekend playing Little League, soccer, lacrosse and basketball, or whatever it might be, they're not playing golf. Those soccer and lacrosse games, they take up the field for an hour or an hour and a half. We've got to have a game that takes that amount of time."
Initial responses to the shorter course
The new Pineridge golf course is getting great reviews. "The feedback from golfers last year (2017) was excellent," Jeff said.
Here is a few of the comments:
"Walking 12 holes is reasonable, nine isn't enough and 18 is too long––the older I get."
"(12 is a) perfect amount (number) of holes."
"12 definitely better than nine."
One person said, "I still prefer nine."
Jeff was a shift worker as a power engineer in locations as diverse as Cuba and Mayerthorpe, Alberta. He developed his love for the game with rounds of golf near Mayerthorpe after 10-hour shifts at the plant. Then he made smart investments and traded a multi-unit rental property as part of the deal for Pineridge Golf Course.
Jeff points out that par at Pineridge is 47 on 12 holes, not 27 like a nine-hole par-3 course.
Craig Loughry, director of handicap and course rating with Golf Canada said, "Twelve-hole facilities don't quite fit the formulas we base ratings on. We are researching how to accommodate ratings for facilities that have less than 18 holes or less than nine holes while maintaining the integrity/accuracy of the rating, which handicaps are based on."
The RV side of Pineridge
Of course, Pineridge is more than a golf course, it is a year-round resort.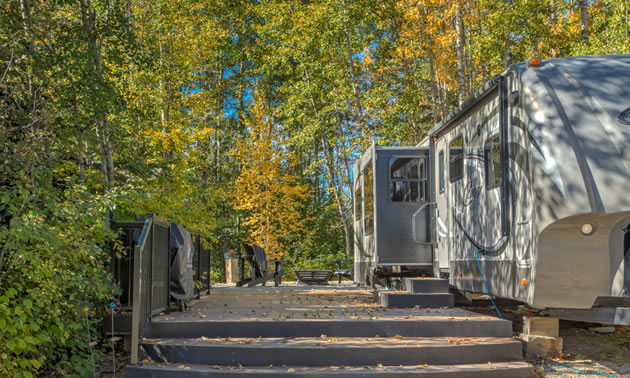 "About 10 percent of our owners live at the park year-round," Jeff said.
Pineridge lots are fully treed, with deep services for year-round living. Remaining lots range in price from $99,000 to $119,000 and are move-in ready. Amenities at Pineridge include: a clubhouse and restaurant; tennis, pickleball and basketball courts; a 3,100 square-foot recreation centre with gym; and air hockey, ping-pong, foosball and card tables. The closest lots to the lake are 90 metres (300 feet) away.
When asked who his market target is, Jeff said, "Golfers who golf for fun."
Jack Nicklaus said, "We're not trying to change the game. We're trying to make the game more accessible for kids, for women, for beginners. Seniors love it because all of a sudden they can get the ball in the hole. Core golfers say, 'I understand you're trying to grow the game, so we'll go along with that.' "