The trains of Colorado (Part A)
Onward to the next highest level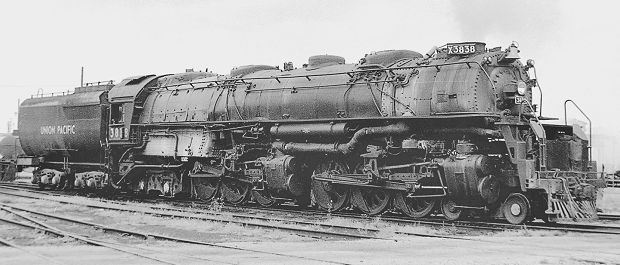 Are you ready to board the train for rocky Colorado? If you are ready, then climb aboard, for there are seventeen museums or railways in the centennial state. So many in fact that we will break them up according to geography. This part will cover an area running from north to south along I-25 and US Hwy 285. The second part will cover those facilities further to the west around Highway 550 and 50. All aboard!
Heading south from Cheyenne, Wyoming on US Highway 85, our first stop is in Greeley, Colorado at the Greeley Freight Station Museum. The museum is two years old and is the most popular attraction in Weld County. Here you will find more than 600 railroad related artifacts, ranging from a Virginia & Truckee switch key to a full-sized Colorado & Southern Railroad wooden caboose. Feel free to climb up and into this car and examine the interior.
Well worth seeing is the huge 5,500-square-foot operating miniature railroad. This has been called "the finest model railroad ever seen" by Jim Hediger, senior editor of Model Railroader magazine. You can actually stroll through this 3D creation while the railroad is in operation. Wow!
Locomotive learning
From Greeley we head southwest into Denver to the Forney Transportation Museum. The Forney has over 500 exhibits relating to historical transportation. One of the world's largest steam locomotives resides here, the Union Pacific Big Boy # 4005. You will also see coaches, railcars and dinning cars, but the Big Boy is the one that stands out. This is one of a class of 4,6,6,4 articulated steam locomotives that was built to climb the very steep grade from Ogden, UT over the Wasatch Mountains to Colorado. Constructed in 1942, it could haul 3,500 tons and was in service from 1942 to 1959. The sheer size of this monster is a sight to behold. The museum also has vintage autos and other forms of transportation.
Next on our route is a stop in Golden, at the Colorado Railroad Museum, established in 1959. One of the many attractions is the Galloping Goose, a hybrid train-truck combination and one of only a few produced between 1931 and 1935. These funny looking hybrids were especially suited to the rugged terrain found in Colorado. Also worth viewing is Darango & Rio Grande Western # 683, a coal-burning locomotive built in 1890, # C-28, a steam locomotive and their more modern looking diesel locomotive, # 5771. In addition, the museum contains over 100 pieces of rolling stock that once operated on narrow or standard gauge track.
The main museum building itself is a replica of a former 1880s style depot that contains many items of interest to railroaders. You will find books on US, Canadian and Mexican railroads. For serious students of railroading, the library contains over 10,000 railroad specific books for your viewing. Restoration work is also undertaken at this facility. On a smaller scale, the Denver HO Society's "Denver & Western" large operating model trail layout, with HO, HOn3 and various electrics that represent Colorado railway history, is on display.
Historical railroading
Much further south on I-25 in Pueblo, we come to the Pueblo Railroad Museum. This is the home of another large locomotive, the Acheson, Topeka & Sante Fe # 2912. ATSF #2912 was built by the Baldwin Locomotive Company in 1944. Because of wartime restrictions on certain materials, this 4-8-4 "Northern" locomotive class was one of the heaviest ever built. The locomotive and its tender weigh almost a million pounds (500 tonnes).
The museum is currently studying the most cost-effective way to restore the #2912 to its original appearance. In addition to this monster, there are three Georgia Pacific 7s plus passenger, freight and special-purpose cars located near the historic 1889 Pueblo Union Depot. The latter is privately owned and is a national historic landmark. A visitor and gift shop is situated in a former caboose.
Modern day railroading is just a few feet away, for like the museum in Barstow, California, Union Pacific and Burlington, Northern & Sante Fe trains pass alongside the museum yard track. Twenty-five trains pass this spot every day.
Take a ride
Well, if you or your partner is tired of walking and looking at trains, perhaps a ride on one would be in order. Between the start of our journey in Greeley and the lower portion of the State of Colorado, there are six railways offering rides up, through and over the Rocky Mountains. They are scattered throughout the same corridor as the museums, so you can mix and match 'em as you prefer.
First one on our list is the Georgetown Loop Railroad west of Golden off of I-70. Locomotive rides are available going from Georgetown's Devil's Gate to the Silver Plume Depot, six miles (9.6 kilometres) away. The journey takes a bit more than an hour and runs through the scenic Rocky Mountains. Steam and diesel locomotives are in use, so check the schedule for the one you prefer. There is also an opportunity to go on a guided tour of the once prosperous Lebanon Silver Mine.
Heading west on I-70 and then south on Hyw 285 brings you to the Leadville & Southern Railroad Company in Leadville. Climb aboard an open car pulled by a brick-red locomotive and travel over the Continental Divide and around Leadville, the highest incorporated city in the United States. This two-and-a-half-hour ride crosses sections of the Rockies that were impassible in the 1880s before the railroads appeared. Miners and merchants benefited from the railroad and today's ride will give you an idea of what difficulties they faced.
A little further south and east is Manitou Springs and the Pikes Peak Cog Railway, the worlds highest cog railroad. The ride up is inspiring, as you are very close to rock overhangs and tree branches. When you disembark, you are at 14,100 feet (4,300 metres). The air is very thin, it is cold and windy. The views, however, are awesome! The ride down gives you a better feel for the quality of the Swiss engineering that went into the building of this system. The nine-mile round trip takes about three hours, not counting time at the top. Plan on arriving early, as seating is limited and rides sell out quickly.
Go for the gold
Nearby in Cripple Creek is the Cripple Creek & Victor Narrow Gauge Railroad. In too short of a ride (45 minutes), you can travel to the once gold hungry town of Cripple Creek. Striking it rich is still a major draw today, not via gold panning but instead by gambling in the town's casinos.
Heading south on Hwy 285 brings us to the Rio Grande Scenic Railway near Alamosa. This line was originally constructed in 1878 to help develop agriculture. Farmers were the rail users then. The passenger route was closed in 1953 but reopened to tourists in 2006. There are two passenger trains out of Alamosa-The Toltec Limited and the San Luis Express. The former connects passengers to another scenic railway, the narrow gauge Cumbres & Toltec. The San Luis Express still runs on its original standard gauge tracks taking passengers to La Veta, which dates to the 1870s. Here you can have lunch and do a little shopping before travelling back to Alamosa. The trip takes you along the San Isabel National Forest, passes through two tunnels and around Horseshoe curve. Be sure to have cameras at the ready.
Last is the Cumbres & Toltec Railway, mentioned above, located in Antonio. This is the highest and longest narrow gauge railway in the USA. The line is owned by the States of Colorado and New Mexico and you pass through open tundra, rolling hills and the steep cliffs of the Rocky Mountains. Allow most of the day for the round trip. You can ride a train out and return by bus or do the reverse, depending on where you start.
We have now come to the end of our journey. In another issue, we will publish the second part describing museums and railways in the western part of the state of Colorado but we hope we have taken you on a ride to remember.
Museum contacts
Greeley Freight Station Museum
680 - 10th Street, Greeley
Phone: 970-392-2930
Open Labour Day to Memorial Day 10 a.m. to 4 p.m. Friday and Saturday
Open Summertime 10 a.m. to 4 p.m. Wednesday to Saturday, 1 p.m. to 4 p.m. on Sunday$6 adults, $5 Seniors, $3 Children 12 years and under
Forney Transportation Museum
4303 Brighton Blvd, Denver
Phone: 303-297-1113
Open 10 a.m. to 4 p.m. Monday to Saturday
$8 Adults, $6 Seniors, $4 Children 3 to 15 years old
Colorado Railroad Museum
17155 West 44th Avenue, Golden
Phone: 303-279-4591
Open year round, 9 a.m. to 5 p.m.
$10 Adults, $8 Seniors, $5 Children 2 to 16 years old
Pueblo Railway Museum
200 West B Street, Pueblo
Phone: 719-251-1773
Open 10 a.m. to 4 p.m. Tuesday to Saturday
$3 for Caboose rides and $10 for rides in locomotive
Railway contacts
Georgetown Loop Railroad
507 Taos Street, Georgetown
Phone: 303-569-2030
Open year round
$29.95 Round trip for adults and $16.95 for children 3 to 15
Leadville & Southern Railroader
326 East 7th Street, Leadville
Phone: 719-486-3936
Open May 26 to October 7
$35 Adults & $20 Children 4 to 12
Pikes Peak Cog Railway
515 Ruxton Avenue, Manitou Springs
Phone: 719-685-5401
Open year round, weather oermitting
$35 Adults
Cripple Creek & Victor Railroader
505 East Carr Avenue, Cripple Creek
Phone: 719-689-2640
Open May 21 to October 9
$13 Adults, $12 Seniors, $8 Children 3 to 12
Rio Grande Scenic Railway
610 State Street, Alamosa
Phone: 877-726-7245
Open year round
Prices vary depending on schedule
Cumbres & Toltec Scenic Railway
505 Terrace Avenue, Chama, New Mexico
Phone: 1-888-286-2737
Open May 26 to October 21
Prices vary depending on type of ride