RVers on the road less travelled
Ken and Brenda Williams have downsized to a camper, satisfying their need to be on the road more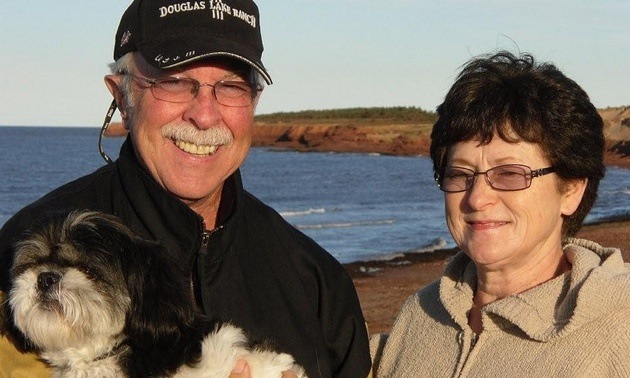 I understand you have downsized to a smaller unit. Is there a special reason?
We just traded down from a fifth wheel to a 10-foot camper. Ironically, that's kind of where we started our RV adventures—with a camper. We got the two-foot-itis bug and went up to a 32-foot fifth wheel, and then came back down to our roots. It has the essentials we need and gives us more freedom, and we don't have to figure out how we are going to back out of some of the parking spots we used to get into. It gives us more mobility.
How often do you travel?
Often, we start in the spring and go right up to the fall. Our favourite time to travel is late fall, but we put the unit onto our truck usually in the middle of March and it stays there until the last week of October or beginning of November. At a moment's notice we can get underway in no time.
Give us an example of the type of trip you take in your camper.
We have had it for about a year and this summer we travelled into the central states to Springfield, Illinois. That was a two-week, 7,500-kilometre return trip. If we couldn't find an RV site, we just pulled into the back corner of a town park or church and tucked in for the evening. We had a great adventure.
Do you travel south in the winter?
We tried it in our fifth wheel just outside of San Diego. We heard how much fun it was and, although we stayed for three months, after one month we said we have to do something and go somewhere. This was not what we are used to.
Tell us a bit more about the way you travel.
Our favourite travel mode is in the camper, with no lengthy stays at any one place. We travel a couple hundred kilometres at a time; getting into a town early, get settled in and do some walk-abouts. We prefer the secondary highways, which is where we find all our treasures. By staying off of the major highways we get rewarded for it. We get really nice campsites and meet some really nice people in the small towns, and that's our preference.
Where are your favourite places to RV?
My son and his family live in Springfield, Illinois, so we travel into the United States. Our favourite place is Estes Park in Colorado. It's kind of a combination of Banff and Jasper rolled into one and is about an hour and a half northwest of Denver, right into the Rocky Mountains. No matter which way we go, we try and get in there.
What is your most memorable trip?
We went to Alaska with an older camper about five years ago, travelling up the Alaska Highway to a place called Soldotna on the Kenai Peninsula, just south of Anchorage. We stayed there for about a week and did some salmon fishing and then came back down the Cassiar Highway. It was most memorable and also had the best scenery.
You seem to travel great distances. How is it possible?
We are retired and pace ourselves. Because we are in the camper, boondock and do all of our own cooking, we can save money. My wife and I have said we are absolutely at our best when we are on the road travelling. We are enjoying life the most, feel our best and it's good for the soul to be in that travel mode. We really love it.
Any advice for anyone thinking of joining the RV crowd?
Start small with a modest RV, or rent a few times to give it a try before you invest a lot of money into one of the big rigs. Do what you enjoy the most.