Hello, Hovenweep
Hovenweep National Monument inspires speculation about the ancients who built it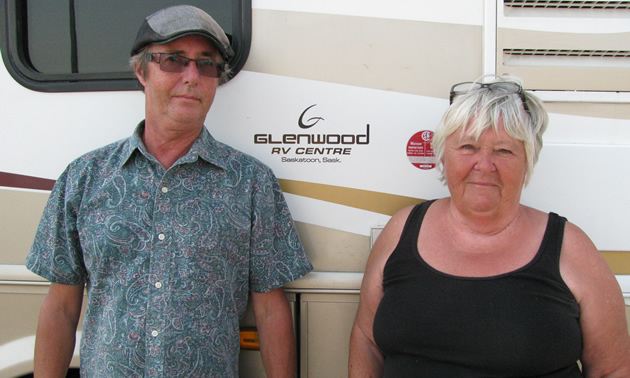 Who?
Terry Eastoe and Mike Sanders of Saskatoon, Saskatchewan
What are you driving?
It's a 33-½-foot 2008 Damon Daybreak Class A motorhome.
What's been a trip highlight this summer?
Well, the Washington coast was wonderful in August this year—not too crowded on the roads or in the campgrounds. And we discovered a fascinating place called Hovenweep National Monument, which straddles the Colorado-Utah border in the southern portion of those states. It's the standing ruins of a group of ancient villages that were built about 800 years ago. It's amazing.
Note: In July 2014 Hovenweep was designated an International Dark Sky Park. It is situated 68 kilometres (42 miles) from Cortez, Colorado and 72 kilometres (45 miles) from Blanding, Utah.