Enjoying retirement on the road
Barb and Earle Robertson spend much of the year travelling.
by Kimberly Schoenberger —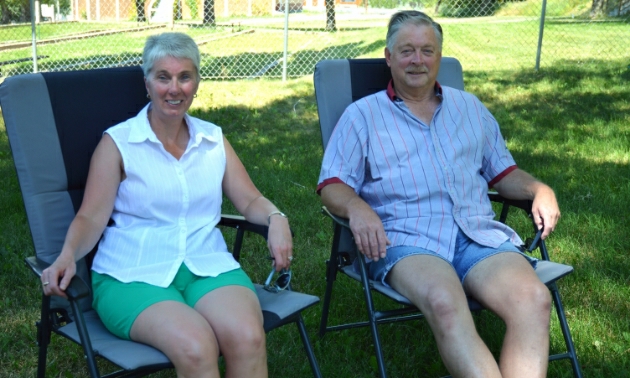 RVers Barb and Earle Robertson, a couple based out of Oliver, B.C., got back to their Kootenay roots for the first time in several years—making a stop at Cranbrook's Mount Baker RV Park, where we caught up with them to hear some tales and tips from their time on the road.
"We're here and then we're off to Kimberley for a wedding this weekend," said Earle, "and then over to Nakusp."
Though the two are currently camping around our own beautiful British Columbia, Earle said that most of their travel time is spent south of the border.
"Normal year (we spend) probably four to five months down south," he said.
"We like Arizona in the winter," Barb added.
"Yeah, we like south of Phoenix, that general area," Earle said. "Casa Grande, Tuscon, Organ Pipe—that's probably our favourite area."
"Just beautiful cactus. Really pretty area," Barb said.
The two like to spend most of their time in southern areas, soaking up the heat and enjoying whatever each of their destinations has to offer—be it gardening, zoos, or hiking a mountain. They both agree that the individuality of each location is what makes their trips as fun as they are.
Koots roots
Once a Kimberley local, Earle said that it can be nice to come back to the Kootenays every once in a while.
"The Kootenays are always nice," he said. "I'm originally from way back when from the Kootenays and then we lived here in Kimberley for about 17 years or so and then just recently moved away, so we've always enjoyed this area."
The two are travelling in a Triple E Topaz fifth wheel, a vehicle they've had for seven years. And they have not yet ceased to enjoy every minute of their time on the road.
"It's tons of fun, it really is," said Barb. "And you meet the nicest people. RVers are really a group on their own because they are so friendly and helpful and it's just a great lifestyle, it really is."
Earle's advice to potential RVers?
"Do it," he said.

Check out our video with Barb and Earle below.