An alternative to the cottage
The Schofields make their first visit to the Canyon RV Resort in Radium, BC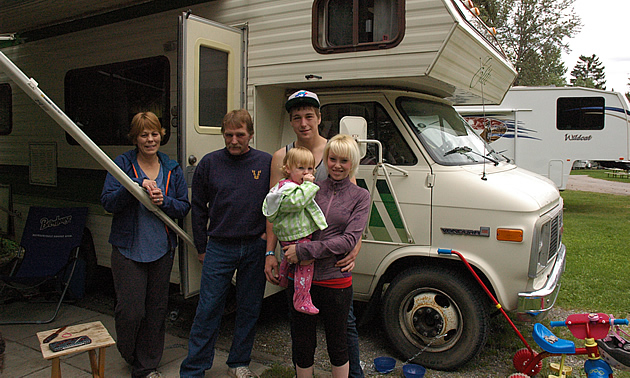 Who: The Schofield family from Calgary, Alberta
Where: Canyon RV Resort at Radium Hot Springs, B.C.
Are you regulars at this resort? Not yet. We usually go to our cottage in Golden, but decided to try something different. This place is great!
What's your favourite thing about it? It's so green! We were expecting gravel and bark chips, and we got lawns and a creek.
How did you find out about this place? We have friends here in Radium, and they recommended it. We'll be back, for sure.