Top 5 things to know before insuring your RV
If you're vague on the details of RV insurance coverage policies, read these top tips from an insurance professional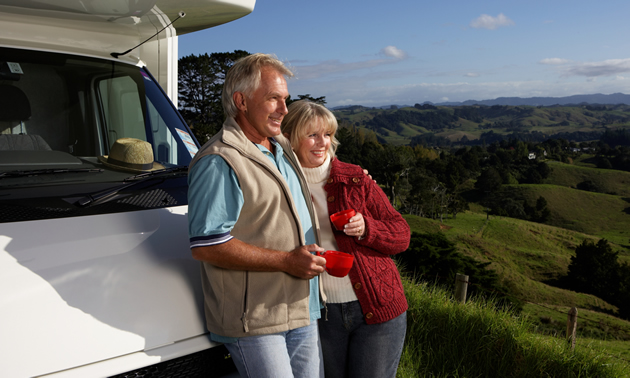 It certainly takes some effort to comprehend everything behind insurance paperwork. For RVers, the item in question is often a major investment and a lifestyle choice. Jennifer Appleby, a managing partner with Western Financial Group in B.C., shared some things to consider about insurance coverage with RVwest.
1. Keeping it legal
Although many smaller RVs and trailers can be driven with a Class 5 licence, you'll need to check with a licensing agency to make sure you can legally drive a larger unit. Regarding insurance, the minimum required liability of $200,000 will legally cover you throughout the Canadian provinces. The minimum might not offer truly sufficient coverage, however, and you will want to ask your broker about what would be best for your travel plans.
"My strong recommendation if you're going into the U.S. is to take out more liability, just because of the nature of the country," said Appleby. "It's always good to have a little more liability if you're travelling because the more you travel the more likely it is that something might happen."
2. Sufficient RV coverage
One of the most common misconceptions regarding RV insurance, according to Appleby, is the belief that an RV is covered by a home insurance policy. Vehicles are not covered under house insurance and unless you purchase a separate policy on your unit, it will not be covered in events such as fires or theft. Contents are also insured under a separate RV policy, but you may want to ask your broker about increasing the insurance value on the contents, depending on what you generally carry in your RV.
3. Covering the coverage bases
An RV unit can qualify for guaranteed replacement cost for up to 10 years. With guaranteed replacement cost, an RV can be replaced with a brand new unit, even if it's a decade old. When you visit a broker, make note of the correct value to replace the RV. Another overlooked aspect is specific coverage for an awning.
"If you have an awning, make sure you discuss coverage for it," said Appleby. "(At Western Financial Group) we have one company that does a specific awning extension that does full replacement cost on it, which is what you want to have, because awnings can take a beating sometimes."
4. Keeping insurance costs down
Don't overlook the potential to save money with an insurance discount. You may qualify if you hold memberships for certain RV clubs. Your unit may also qualify for discounts if it has features like a rubber roof or filon siding. These sorts of discounts are good to keep in mind even before purchasing an RV.
"Do the research," said Appleby. "The filon siding and the rubber roof have good qualities aside from giving you a discount . . . But they'll definitely give you a little bit of a discount. When you have a higher value unit, it can be appreciable."
5. Insurance questions to ask yourself
There are basic things to know about your unit before heading into your local office; what are the make, model, serial number and the length of the vehicle? If you're insuring a camper your broker will need to know the full length of the top, not the truck bed. An important question that is less expected will be whether or not you are going to be living in your RV. For insurance purposes, you're considered to be living in it if you're staying in it for more than 120 days at a time. Also tell your broker if you're going to be leaving the RV unit in the United States. After a certain period of time, a Canadian office will no longer be able to insure the vehicle.
Once you've got your insurance figured out, hit the road and have fun without the worry of emergencies or accidents. Taking the time to understand the details is well worth the peace of mind.