A family of six preparing for full-time life on the road
Despite being new to the world of RVing, the Dormans are ready to jump in with both feet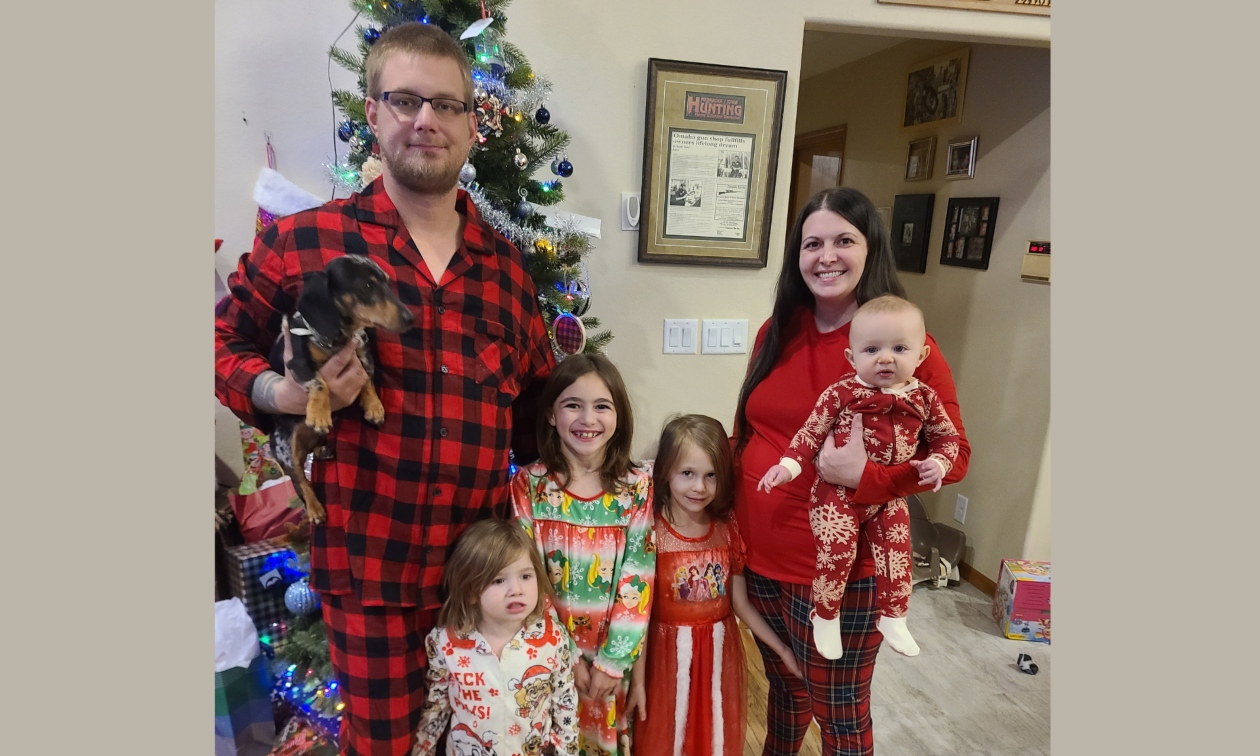 The Dormans are a fun-loving family of six hailing from Omaha, Nebraska. They are known online for their Instagram account, Living Life Untethered.
The family recently sold their home after finding their ideal RV unit, and the plan is to embrace a full-time RV lifestyle. With four daughters under the age of 10, they are delighted for the opportunity to spend more quality time together.
We asked Brandi Dorman some questions about her family and their new venture: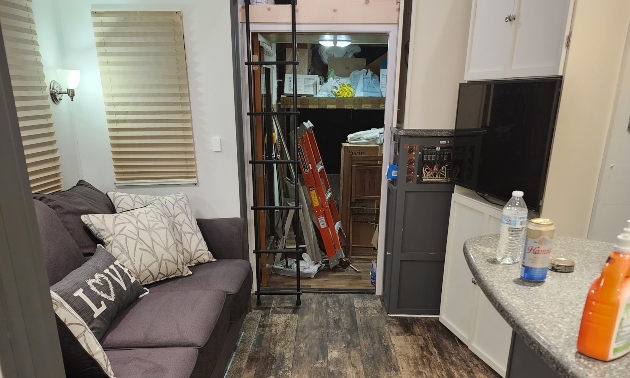 - Photo courtesy Brandi Dorman
How long have you been RVing?
We sold our 2,300-square-foot home in July of 2022. We had purchased our fifth-wheel a month prior to renovating. Technically we have not actually travelled yet, except to a neighbouring state where my husband's mom lives, so we can finish renovating. We have been sleeping in it to help get the kids acclimated over the past three months. It is finally the time to hang up the paint brushes and tools used. We will be heading out within the next couple of days and we all cannot wait!
Who do you travel with?
We are the Dorman family, party of six:
Brandon (Dad)
Brandi (Mom)
Kinsley (Our oldest daughter, age 8 soon to be 9)
Gracelyn (Daughter, age 5 soon to be 6)
Rowyn (Daughter, age 4)
Blakely (Daughter, age 18 months)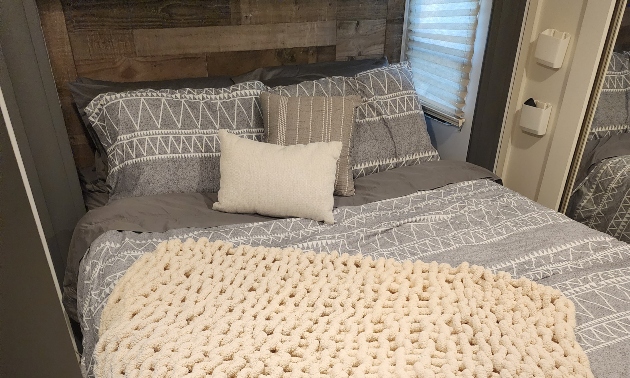 - Photo courtesy Brandi Dorman
Are you still preparing for full-time RV life?
Of course! I don't think you can ever be fully prepared, but renovating takes a lot of time, effort, sweat and tears. We are at the point of unpacking clothes and grocery shopping to finally hit the road. Full-time RV life with four young girls is going to be an adventure! New life experiences, things I as an adult haven't even seen with my own eyes. But the biggest thing: We won't be slaving behind the wheel of a semi truck for 13 to 14 hours a day, not being there to raise our children.
- Photo courtesy Brandi Dorman
What are you doing to prepare?
Doing research, joining sites and finding other full-time RV families, (also) downloading apps to help us find gas, groceries, boondocking places and RV parks/campgrounds. I've been researching since April. There's so much information out there, but like I said before, I don't think you could ever be fully prepared.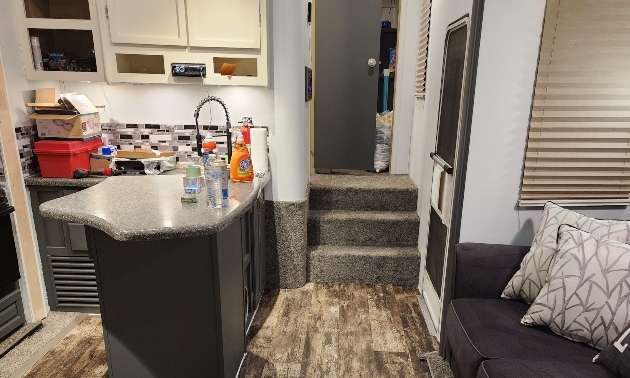 - Photo courtesy Brandi Dorman
What type of RV unit do you have?
We have a 2010 Keystone Raptor 3912LEV.
Where do you plan to travel in future?
We really want to show our girls all the historic sites, state parks and oceans. So really wherever our heart takes us!
For sure we will be heading to Nevada, Texas and Florida to see family and of course anything else we can go see, do and adventure!
- Photo courtesy Brandi Dorman
What has been your favourite destination so far?
I can't give you a definite answer on this one, as we are just getting started! But we are normally from Omaha, Nebraska. We moved to Hill City, South Dakota, because our family loved it so much when we would take a yearly trip. We decided to slow things down from our sticks and bricks, be closer together as a family and live life. You never know what can happen—spend it with your loved ones—in our case our girls, they are precious and at the age where you don't want to miss out. We left our favourite destination but we will be back there at least twice a year.
Is there anything else you would like to tell our readers about your family and travels?
We are very new to this lifestyle! We're very excited to meet other families, learn and explore new things and enjoy the time we have. We seen a lot of people's renovation photos online via Instagram or Facebook, and I just had to tell my husband that the brown everywhere was just too much and it needed to feel more like our home. Three months of renovating. Painting, flooring, new fridge, new sink, new lights, new faucets, new couch, new beds. Oh and we also know this excellent carpenter who would come over every night after work to spend a couple hours building cabinets and doors I asked for, or cutting trim for us! As we all know they don't come with very much cabinet space. We sat down on our couch and had our first movie night in the camper on September 30th, Hocus Pocus 2! Then we looked around and we both agreed that it was the right thing to renovate—it's more welcoming, comforting—it's more our home!