Celebrating and supporting women in the RV industry
The RV Women's Alliance is making tremendous strides with their mentorship program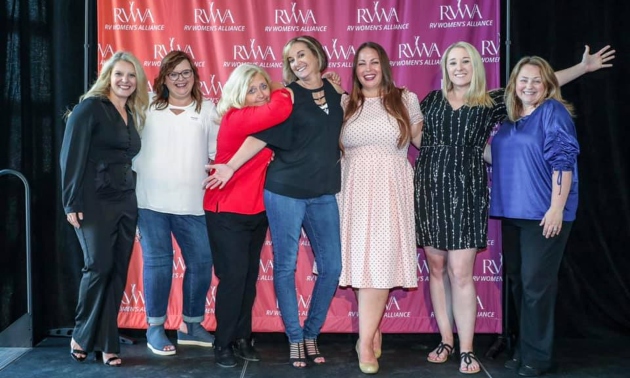 The RV Women's Alliance (RVWA) is on a mission to inspire. The organization was founded in 2019, with the goal to encourage women to be more involved in the world of RVing. The headquarters are located in Elkhard, Indiana, with leadership based throughout the United States.
The RVWA has recently launched a mentorship program, wherein they match experienced industry veterans with women in their first, second or third year working in the field. The pilot program was a huge success, and more plans are in the works for 2023.
We chatted with RVWA president, Susan Carpenter, about the organization and its plans for the future:
Can you tell me a bit about the RV Women's Alliance, and what you do?
The RV Women's Alliance purpose is to elevate, educate, and promote women in the RV industry, making it a place where women thrive. Open to anyone in the RV industry who supports our mission, the Alliance has more than 1,500 members from more than 500 companies.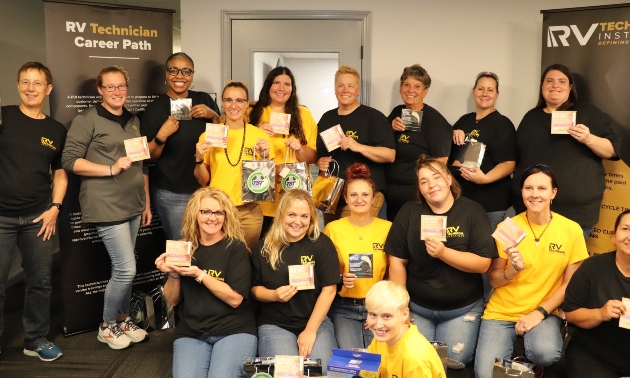 - Photo courtesy the RVWA
How did the organization get started?
In 2019, a group of like-minded women came together to launch an organization that would provide the support, education, and networking to women in the RV industry. A year after our founding, just as we were getting our footing and recognition in the industry, COVID hit. Not only did this bring all our events and plans to a screeching halt, business for many of our members and supporting organizations had never been busier. With some recalculating—and a genius idea from our president—we were able to take on our first signature program in 2020: Drab to Fab. This nearly 10-month-long project involved women from across the industry coming together to completely renovate an RV. There were many lessons learned and even more connections made. Most importantly, this event put the RV Women's Alliance on the map.
What do you think are some of the RVWA's proudest accomplishments?
When we established the RV Women's Alliance, we knew we wanted to have a multi-day educational event that provided learning opportunities, leadership development, networking, and award recognition. This past year, we were able to successfully pull off this event with rave reviews.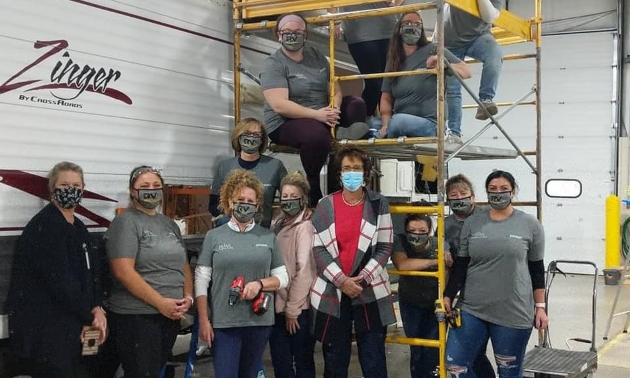 - Photo courtesy the RVWA
Can you tell me a bit about your mentorship program?
We match industry veterans with women early in their career (first, second, or third year), for structured mentorship that strengthens both members. The Alliance ran a six-month pilot program with five sets of mentors and mentees from all different sectors of the RV industry in 2022. These women met once per month to discuss goals that mentees had set for themselves. Mentors worked with mentees to help them strategize and achieve their goals. After the success of the pilot program, we expanded the program to include five pairings of mentors and mentees every quarter in 2023 for a total of twenty partnerships for the year.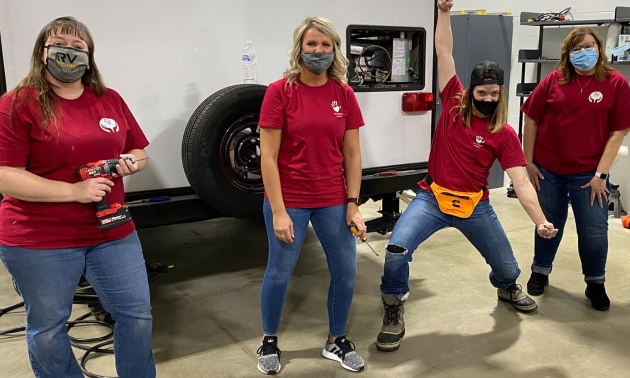 - Photo courtesy the RVWA
What plans are in the future for the RVWA?
We will continue to pursue our mission to elevate, educate, and promote women in the RV industry. One of the most exciting things happening in 2023 is that we are taking our all-female RV tech class nation-wide. In 2022, we partnered with the RV Technical Institute to offer the first and only all-female RV technician training class. Over 100 women applied for the 12 spots. With such overwhelming demand, we increased the class to 22. All 22 women graduated and received their Level 1 Certification. In 2023, we are taking the class nationwide. There will be five classes around the United States including Dallas, Texas; Tualatin, Oregon; Elkhart, Indiana; Jacksonville, FL; and Camp Hill, PA. Each class will be open to 12 women who are either looking to become RV technicians or women already in the industry looking to enhance their skills. Applications are live and those interested can apply here.