Across Canada in an RV
Glen and Debby Clegg left their home in Alberta last May and embarked on the trip of a lifetime to Eastern Canada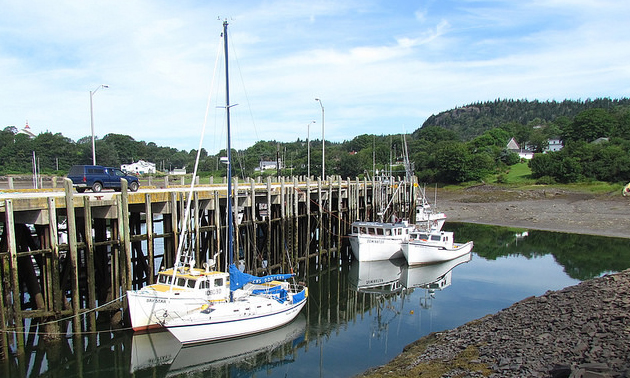 With limited expectations but high hopes of an adventure, a retired couple left their home in Alberta last May and embarked on the trip of a lifetime. Debby and Glenn Clegg's four-month journey took them through the Prairies, Eastern Canada, the Maritimes and finally Newfoundland, and then back home to Chestermere, just outside Calgary, Alberta. Hauling their 34-foot Roamer Open Range RV, the couple travelled a total of 27,982 kilometres and created a lifetime of memories.
"(The reason for) this trip was twofold," said Glenn. "I've wanted to RV to Newfoundland since I was a kid. It was one those things that if I was going to do it, I would wait until I could do it right. As well, it was about seeing parts of this country I've never seen before. It was about Canada."
Debby supported Glenn's desire to see the parts of his native country.
"As long as I've known Glenn he's wanted to make this trip, and I also had never seen Eastern Canada," she said. "So once we both were nearing retirement, the talking turned to planning. In 2012 we bought the Roamer Open Range, our retirement trailer. We picked that trailer because it has the same floor plan as a fifth wheel without the extra set of steps—which is great for me because I have a bad knee."
The Cleggs researched their journey, set up a loose itinerary and calculated a budget. But for the most part, they just let the trip unfold as it happened.
"We went into it with an open mind," Glenn said. "We thought about how we wanted our journey to go and where it would take us rather than scheduling dates and times to follow. We did set up staying with friends and relatives in advance and I reserved campsites on weekends. But other than that, we just checked things out as we went."
In order to keep costs down, Debby had planned to cook breakfast and supper in the trailer and pack a picnic lunch.
"Well, that only worked if we were near the truck," she said, laughing. "Because we spent most days exploring and sightseeing, we mostly ate out at lunch. I brought along a crockpot and it worked out well. I could throw whatever in before we left for the day and it was ready when we came back. So in the long run, we didn't go over what was budgeted for food. But really, you can't do a trip like that on a tight budget."
Highlights of the trip
Of all the meals the Cleggs had in restaurants, there is one that stands out as a favourite: the seafood chowder and crab cakes at the Chowder House, which is in Neil's Harbour along the Cabot Trail on Cape Breton Island, Nova Scotia.
With so much to see and do on a four-month tour of Eastern Canada and the Maritimes, pinpointing one single highlight was a challenge for the couple.
"Every place we went to had something that was amazing," Debby said. "But my heart went pitter-patter in P.E.I. at all the Anne of Green Gables things. I was a geeky tourist in my happy world when we visited Green Gables. That was on my bucket list."
Glenn's high point is more personal.
"Pier 21 in Halifax, Nova Scotia, was very emotional for me," he said. "I had done some research on my family who immigrated to Canada and arrived there. It was amazing how I felt a connection and it was touching. That being said, I firmly believe every province has something to offer."
Other notable places the couple visited include the House of Commons, Niagara Falls, the Great Lakes, Stratford, Montreal, Charlottetown, Signal Hill, Harbour Grace and Quebec City.
An interesting twist, literally, to the Cleggs' adventure happened in Newfoundland. The couple had stopped to assist a woman whose car had gone into the ditch, and sat with her while she waited for a ride. Afterwards, as Debby was stepping out of the trailer, she tore ligaments in her foot and ended up in a walking boot and on crutches. But the Cleggs didn't let this put a damper on their trip and went on to do everything they had planned.
Sharing their experiences
The Cleggs' pride in their country helps fuel their commitment to share their photos and stories with people who are not able to go on holidays. The couple spend an hour a week in a long-term care facility.
"It's common for the residents to get bored," said Debby, who used to work in a similar facility. "We provide armchair travels and bring some outside cheer in. The response has been great. The folks enjoy seeing photos of places they are from or have been to or possibly never been to. We hope to continue doing it and may start it up at another location."
The next big RV adventure for the Cleggs is to Yukon, the Northwest Territories and Alaska in 2015. Glenn has been north before but it will be Debby's first time. They plan to go for two to three months, likely in the summer.