Northern Teardrop RV manufacturers find their niche in Salmo, B.C.
Dale and Diana Olinyk took a honeymoon tour of the Kootenays and ended up building a legacy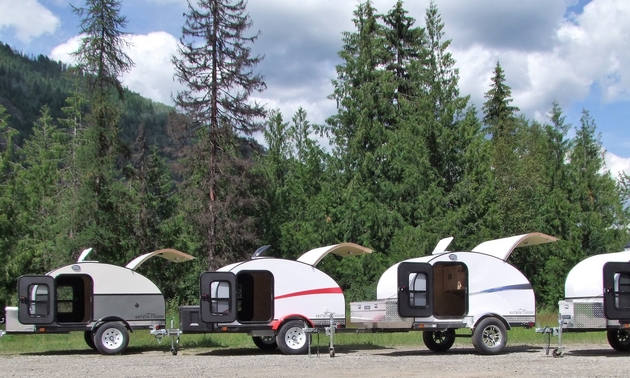 Dale and Diana Olinyk believe in creating their own opportunities, and they aspired to start a business while enjoying all the benefits of small-town life. They took their time exploring the Kootenays before deciding to start up Northern Teardrop Trailer in Salmo, B.C. The company manufactures ultra-light RVs, each one crafted with individual care and attention.
In a time when many companies are struggling to make it, Northern Teardrop continues to thrive.
We asked the Olinyks to tell us more about their entrepreneurial journey, and they were happy to share their story.
When did you decide to move to the Kootenays, and where did you originally come from?
Diana: We came to the Kootenays about 1993. We had been living, working and playing in the Rockies for a number of years and decided it was time to get serious about life. So we did a tour for our honeymoon of natural hot springs in the Kootenays, while looking for the right "feel" to call home. We loved the Nelson area and the people, and found a quarter acre at the base of the Salmo Ski Hill. Being ski bums from Lake Louise, how could we say no to affordable property at a ski hill?! So we bought and built our first house, then another and another and another in our spare time—while raising our family and working full time.
What inspired you to get into the RV manufacturing business?
Dale: Well, big desire and little spare cash have driven pretty much our entire life—it costs a lot to keep kids in ski racing gear—so when we needed a house, we built one. When we needed an RV, we built one. When we needed a job, we built one.
It came about naturally—with the household shrinking as the girls started their own lives, we were looking for a small camping trailer. That's when we came across teardrop trailers, and the timing perfectly coincided with the need for a new job. Having spent many years building, wiring and plumbing our own houses and doing our own vehicle repairs, it was a simple decision to test the market and see if it would support our idea as a viable business. The driving force was the notion that we could live in our wonderful Kootenays and work for ourselves from our own property. After much research, it was resolved that the logistics would work out with all the governing bodies and it was full steam ahead.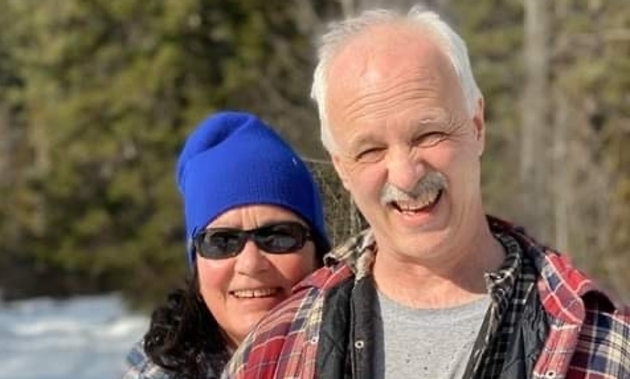 - Photo courtesy Dale and Diana Olinyk
How have you dealt with entrepreneurial challenges along the way?
Dale: Work/life balance is tough in the first few years—you want the business to prosper so you probably put in too much time in the beginning. Living on the same property does little to discourage this. Our business model provides funding as is required so we have been fortunate in that regard. Though the business was doing well before the pandemic, the upsurge in outdoor activities during this time has only increased that. Unfortunately, this has created supply chain shortages for certain materials. In some instances, we have purchased over a year's supply of certain items as they came available for such things that had proven difficult to obtain.
What are your plans for the future of the company?
Diana: We continue to evolve our models and features as driven by demand. In this way, we keep fresh and enjoy continually improving our product. The idea lingers that we could go much larger but would need a larger facility and equipment. Just can't rule that out yet, though we would certainly lose the hands-on aspect of working on every trailer.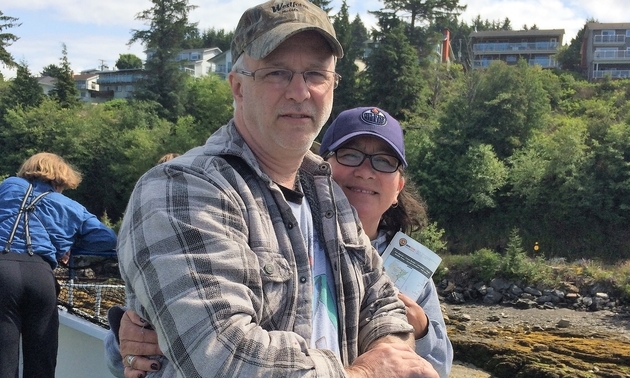 - Photo courtesy Dale and Diana Olinyk
What do you love most about living and working in Salmo?
Diana: Small town living—there's nothing like it. We don't even have a traffic light in town, and we still hear horses clop-clop-clopping down our street. The most stressful thing about our 45-second walk to work might be bumping into a bear. We hear the Vancouver news traffic report every morning and feel sorry for those poor folks that just don't realize there is a better way.
What do you think is the No. 1 thing that makes Northern Teardrop successful?
Dale: We can easily attribute this to being a small business, and our customers are very much like ourselves. The overriding desire to always treat our customers as we would want to be treated ourselves is a simple mantra for us, and it makes for a good night's sleep! We have happy customers in B.C., Alberta, Saskatchewan, Manitoba, Ontario and Yukon. We have zero advertising budget other than our website and count entirely on satisfied customers spreading the word. Seems to us that this is a great way of gaining business as we are indeed getting busier every year.
Can you tell me a bit about why customers love your RV units?
Dale: Well, the most popular thing about our trailers is that they weigh in at only about 1,050 pounds (476 kilograms). This means almost any vehicle can pull them easily and comfortably (you may forget it's even behind you). This puts them within the realm of almost everyone—no need for a large truck and RV to enjoy the comfort of a dry bed and proper kitchen, both always ready to use. Our trailers have enough cabinetry in the interior for clothes and at the galley for cookware and foodstuffs (enough to last for several days). No setting up or taking down tents. When you arrive at the campsite, you are camping.