Have you ever considered a career as an RV technician?
Discover the growing demand and exciting opportunities for skilled RV technicians in the booming travel and leisure industry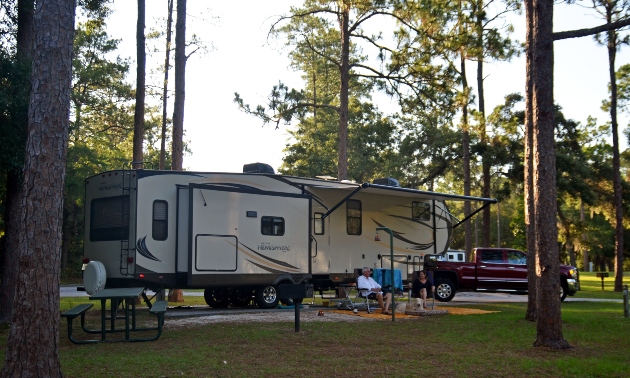 Are you an adventurous soul with a knack for problem-solving? Do you have a passion for all things mechanical and a desire to work in a dynamic and growing industry? If so, then you might want to set your sights on a career as an RV technician. Rest assured that no two days at work will be exactly alike.
RVing has become increasingly popular in recent years, providing individuals and families with the freedom to explore the great outdoors while enjoying the comforts of home on wheels. As the demand for RVs continues to rise, so does the need for skilled professionals who can service, repair, and maintain them.
So, why should you consider becoming an RV technician? We could think of a few reasons:
Thriving industry: The RV industry is experiencing significant growth, with more people embracing the freedom of the open road. As an RV technician, you'll find yourself at the heart of this flourishing sector, where job opportunities are abundant and diverse.
Variety and challenge: Working as an RV technician offers a wide range of tasks. From electrical systems and plumbing to HVAC and structural repairs, you'll be constantly challenged to troubleshoot and fix an array of issues. No two days will be the same, keeping you engaged and constantly learning.
Job stability: The demand for skilled technicians is expected to remain strong in the foreseeable future. People will always need their RVs serviced and repaired, ensuring a steady stream of work for professionals in this field.
Mobile lifestyle: Whether you choose to join an established repair shop, work independently, or even travel as a mobile technician, this career allows you to explore different regions while earning a living.
Community and connections: The RVing community is a close-knit and supportive one. As an RV technician, you'll have the opportunity to interact with fellow enthusiasts, share stories and experiences, and build lasting connections with people who share your love for the lifestyle.
Hands-on learning: If you enjoy working with your hands and thrive in a practical, hands-on environment, this career can be immensely rewarding. You'll gain valuable experience in diagnosing and repairing various systems, acquiring skills that can be applied both personally and professionally.
To embark on a career as an RV technician, there are several paths you can take. Consider pursuing technical training programs specializing in RV maintenance and repair. Many vocational schools and community colleges offer relevant courses and certifications that can equip you with the necessary skills and knowledge.
Want to know what a day in the life of an RV tech is like? Check out this interview with Courtney and Ian from Voyager RV Centre.