Electric RVs are a promising concept for eco-conscious travellers
In response to a changing world, Winnebago and other manufacturers are designing electric RV models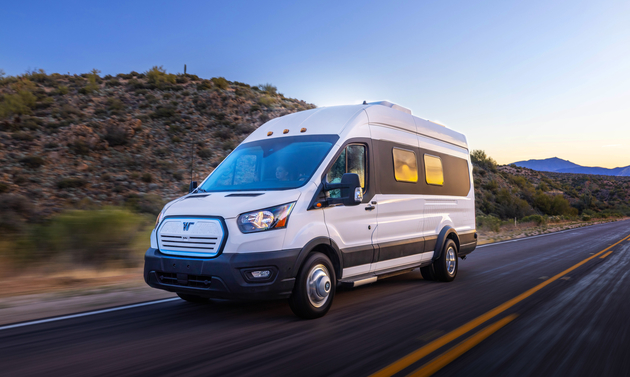 In an effort to counter the effects of climate change, more RVers are seeking ways to enjoy their travels while leaving less of a footprint. Electric cars have become mainstream, and now it looks as though electric RVs are in our future.
The potential is exciting. Electric RVs would reduce environmental impact, and being able to pull up and plug in your RV (charging the battery and powering any appliances at the same time) without having to fill up on fuel would be a time and money saver.
There are a number of manufacturers seizing this opportunity. Lordstown Motors and Camping World announced they were partnering in 2020 to produce what they call a "Class E" RV.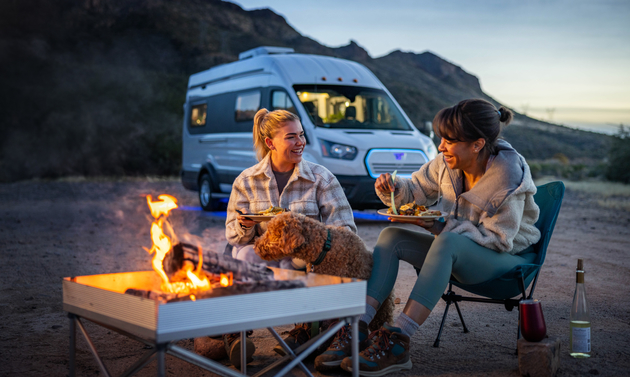 - Photo courtesy winnebagoind.com
Winnebago, in partnership with Motiv Power Systems, also has a
well-developed e-RV design
. The all-electric units will produce zero emissions, and have a battery package that can power all the living areas within the RV. The charging time is around 45 minutes. An 86-kWh battery configuration can run for 200 kilometres (125 miles) while simultaneously powering the on-board systems.
Electric RVs will have a number of features that set them apart:
Eco-friendly and sustainable materials are used wherever possible
Flexible charging source requirements (so you can charge the battery at home, at a campsite, or other locations)
Cutting-edge battery technology that is being developed to maximise the mileage range and capabilities of the unit
Control systems that can be monitored and controlled via a smartphone app
Wi-fi connectivity and high data streaming levels so you can watch your favourite shows no matter where you travel
While these eco-friendly units are still in the planning stage, we expect to see them starting to hit the market in the very near future.