Earth Day, April 22, is at home this year so here are some suggestions
Every day we can change our habits for a brighter future
by Virginia Rasch —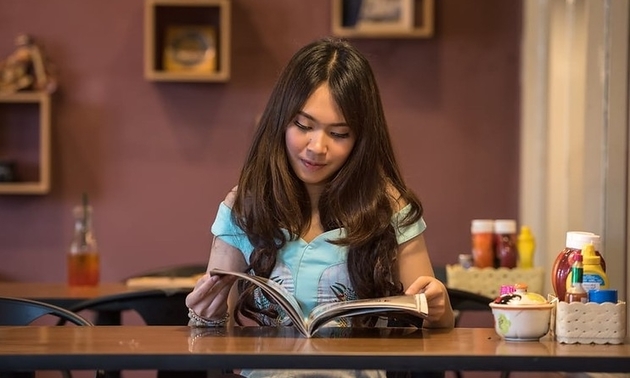 April 22, 2020 is the 50th anniversary of Earth Day— for a planet that is 4.5 billion years old.
Canada's theme for Earth Day 2020 is to celebrate Earth Day and every day by changing our habits for a brighter future.
As part of this new campaign, Earth Day Canada encourages citizens to take simple, yet positive action for the environment as part of their daily lives. In light of the current global pandemic, Earth Day Canada has created a new page entitled
#EarthDayAtHome
, full of ideas for activities to do at home.
Here's some information from that new page that I've never heard about:
"Watch fewer online videos: In 2019, watching these videos that are hosted on massive servers around the world generated the equivalent of Spain's CO2 emissions!"
Earth Day Canada has many suggestions on how to spend time alone or with family, such as gardening or reading a book. Here's their
suggested reading list.
"Given the backdrop of world events, this year's 50th anniversary of Earth Day is even more important," said Jenna Faccenda, marketing executive for Casemate Publishers. "We have published and distributed a number of books about our planet and the special things that inhabit it."
Here are some reading suggestions from Faccenda:
"
A History of Trees
by Simon Wills (White Owl) goes into the past of trees and how they were named. This book teaches readers interesting stories that aren't widely known about our ancestors and trees. A similar book to
A History of Trees
that we have is
A History of Birds
.
"
Garden Wildlife
by Gerard E. Cheshire (White Owl) is a book that looks at the habitats in our gardens from the point of view of wild animals and plants. The author, Gerard Cheshire, states in the book that without wildlife to discover and observe in our gardens, our lives are impoverished, so we have a duty to ourselves and our children to invite nature back into our outside spaces.
"Similarly,
Everything for the Garden
(Historic New England) is colourfully illustrated and celebrates the objects and literature that people used to make and enjoy gardens from the mid-nineteenth century to today."