Camping the road less travelled
The Reads call North America their backyard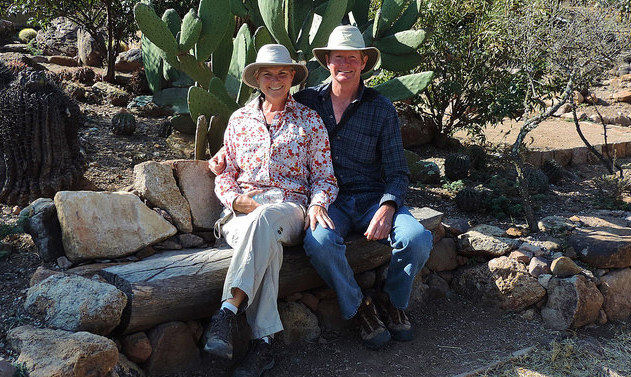 It was 2007 when Kevin and Ruth Read sold their family home in Ottawa, Ontario, quit their jobs, bought a motorhome and took off.
"We set out with a two-year plan at the time," said Kevin of those early days on the road. "We decided to travel in the RV and then re-evaluate and see if we wanted to go back to a normal lifestyle with normal jobs and two or three weeks of vacation every year. We looked at each other at that point and decided, no, that's not what's in the cards. We need to find a different way to make it work."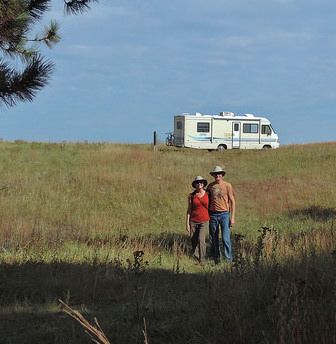 Now almost a decade later the Reads can still call North America their backyard. Both age 54, they're now also in their fourth year as summer campground managers in Saskatchewan. While the job means they no longer live full time in their RV—they're provided a mobile home during the summer—the position allows them to work for five months of the year and to travel for the remaining seven.
Getting the travel bug
Kevin and Ruth happened across the RVing lifestyle by happy coincidence. Kevin had been reading the local newspaper and had learned about a website that allows locals to offer their homes to travellers. They signed up and were soon contacted by a British couple.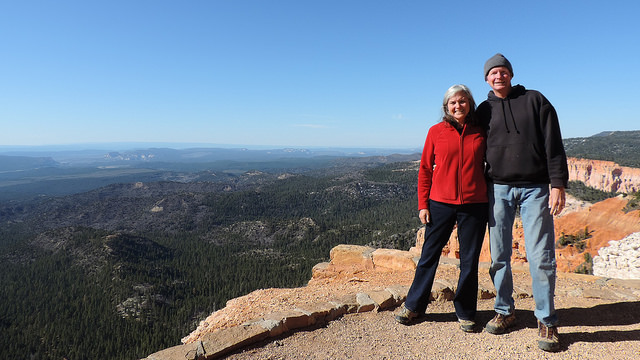 "We met somebody else who was doing the same thing," said Kevin. "They had just bought a motorhome in Boston and they were travelling around North America for two years. They didn't need our couch, they just wanted to know if they could park in our driveway, so that's what ended up happening. We met this couple and they explained how they do things with travelling in an RV and keeping it inexpensive . . . We decided that it was something we could do and wanted to try. So that was the impetus."
Previously tent campers, the Reads were inspired to take the leap. They had a family dog at the time, so needed a way to travel that was both flexible and accommodating. They acquired "Sherman," a 28-foot 1996 Damon Daybreak. Some of the modifications they made, such as adding solar panels, allows the couple to be more self-sufficient on the road. While Kevin has been happy with the 20-year-old unit, he had previously worked in an automotive business and is able to handle almost any repair on his own. Without that capability and spare parts, he said, owning an older unit could add up to extra frustration and cost as it spends time in the service shop.
With a little loving care, however, Sherman has served the Reads faithfully. The couple has since come to love their off-the-beaten-track form of travel and can often be found dry camping. They plan their trips using boondocking Facebook groups, free camping websites and the satellite view function on Google Maps. Sometimes they'll take a side road just to see where it leads them. While Kevin does most of the preliminary planning, Ruth is responsible for finding activities at their destinations. One of the Reads' favourite hobbies was easily transitioned to their travels.
"Hiking is probably our number 1 thing (that we like to do)," said Ruth. "By doing hiking you get to places you can't see any other way, which is kind of nice. And it also gives us our activity for the day for exercise. Of course Kevin takes photos as we go along and uses that as a hobby as well."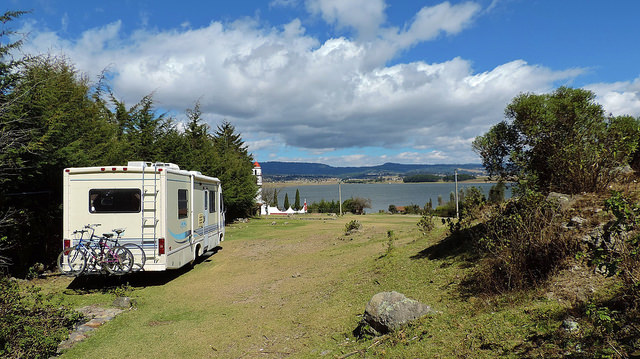 On the go
When the Reads are on the road they rarely stay anywhere for longer than a week. They've both found that the non-touristy side of Mexico is an absolute favourite place to travel and occasionally they even go farther afield. Recently they parked their motorhome near Mexico City and then flew to Colombia for six weeks.
The Reads are really looking forward to something different that they have in mind for 2017. The same British couple that started them down the path to their current adventures has helped the Reads set up for a motorhome swap with a couple in southern Spain. Kevin said that these arrangements are growing in popularity. While the Reads were able to make the connection through a mutual friend, there are websites dedicated to helping RVers arrange the exchange.
So what do Kevin and Ruth suggest for those who would like to move towards a similar lifestyle?
"I don't know," said Kevin with a laugh. "We have a hard time with this question. We just go out and do it."
Nonetheless, Kevin and Ruth have learned not to drive too far too fast, instead making the trip into the journey instead of just the destination. Each traveller will also need to take an honest look at their personal budget. The Reads are quite frugal given their semi-retirement and young age. They estimate that an average month of travel costs them $1,500. They keep strict records of their expenditures and post a monthly summary on their blog, Travel with Kevin and Ruth.
While the Reads wouldn't trade their current lifestyle, they do find that they miss being around their family. They have two children and now two grandchildren who still live in Ontario. They also mentioned that, although their travels are full of highlights, there are also lowlights—such as the time the motorhome keys went down the sewer dump. But that's life, whether you live it on four wheels or not.
Overall, Kevin and Ruth are thankful for the many places they find themselves. Life is always a journey, but they've decided to make the very most of it.
"We like being away from everyone else and going to different spots," said Kevin. "I honestly love opening my blind in the morning, looking outside and saying, 'Wow, look where I am.' That's our RVing lifestyle."