Safe driving practices for RVers
Some valuable points to keep in mind next time you're on the road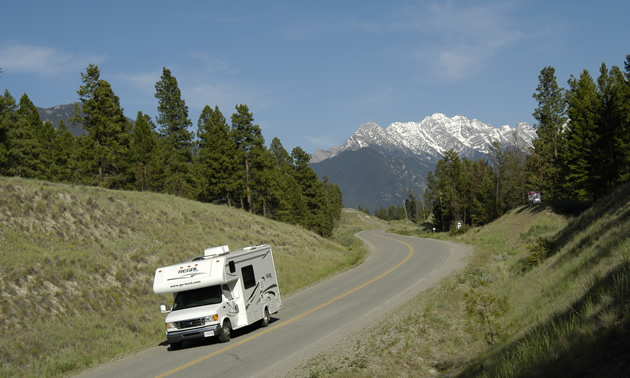 The highways are busy throughout the year, with many RVs on the road filled with excited families heading out for an adventure. Whether you are packing up the kids for your annual vacation, snowbirding or trying your hand at full-time RVing—no matter the reason why you are travelling, there is absolutely no need to hurry.
Part of the pleasure of RVing is the trip itself—enjoying the scenery and seeing what is around the next corner.
However, if you drive for 10 hours each day, there can be absolutely no pleasure in the trip. Don't be in a hurry.
Short trips are easier on both the driver and the passengers, so leave late in the morning after the rush hour traffic is finished, and arrive early at your next campground before it fills up.
Stop and smell the roses
Stop often; get out and stretch and walk around for a while before you travel the next leg of your journey. It's a good idea to walk around your RV and inspect your tires, taking note of anything that may concern you. By taking short trips you have the added benefit of not having to drive fast to reach your destination.
Be considerate of other drivers on the road and let them pass you when possible.
It can be very frustrating following an RVer who is so busy looking around that he or she has no idea there are 20 cars behind them; or one who thinks that just because they are going the speed limit they do not need to pull over. Remember this is supposed to be a relaxing trip—for you, and everyone else too.
Take it easy
Avoid busy highways when possible. It is much easier to have a pleasurable trip when you aren't fighting traffic, plus you can stop easily whenever you want.
If you only drive your motorhome or pull your trailer a few times a year, take the time to refresh yourself on driving practices—backing up, parking, hooking and unhooking your tow vehicle—and be sure your vehicle is completely road-worthy.
There is probably nothing worse than getting all set to head out on your trip and finding out that the tanks have sprung a leak over winter or your spare tire is flat.
Be courteous and considerate of other drivers, take your time and enjoy the journey because it's not only the destination that is important.