Innovative solution to protect RV electronics
Progressive Dynamics has just introduced two new automatic transfer switches with surge protection.
by Karen Kornelsen —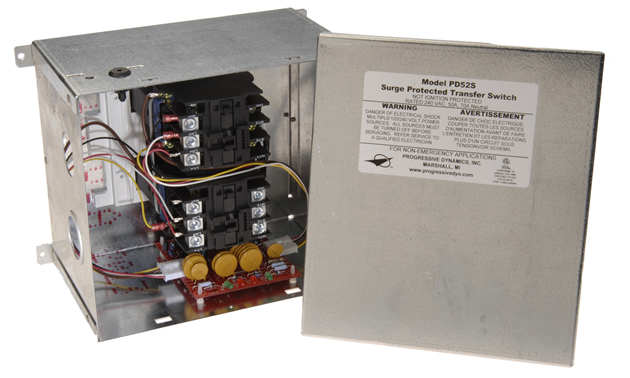 Progressive Dynamics has introduced a product designed to protect RV electronics: two new automatic transfer switches with surge protection. The PD52DCS and PD52ACS automatic transfer switches can now protect RV electronics from damaging power surges, open neutral and reverse polarity. The PD52DCS offers a DC coil, which eliminates buzzing during operation, and the PD52ACS uses a standard AC coil.
Amber Hartman, Public Relations for TSA Communications, said the silent surge protection of 3,300 joules at 103,000 amps is the highest in the industry.
"Protect your expensive RV electronics from power surges, open neutral and reverse polarity without the annoying buzzing during operation," Hartman said.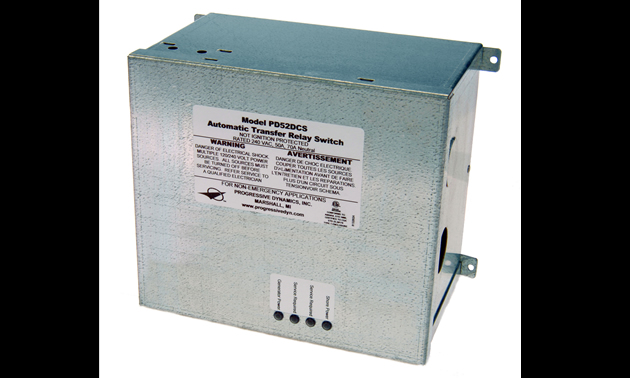 These automatic transfer switches features also feature two green LED indicators for easy indication of generator power or AC power availability. Two separate red LED indicators are used to display the need for service for the shore power section, indicating a destructive power surge. Other standard and optional features are also available.
"LED indicators on the front of the unit provides easy visual status of damaging power surges, generator power and AC power availability, without the need to open the box," said Hartman.
Progressive Dynamics offers superior quality, warranty and customer service after the sale. The company will also repair or replace out-of-warranty PDI converters or chargers with factory serviced and warranted units.
Progressive Dynamics, Inc., is a privately owned corporation. First to develop a modern converter for the RV industry, the company now manufactures power centers, power conversion and battery management solutions for RV, specialty and marine industries. Some power converters feature Progressive Dynamics' patented Charge Wizard four-stage system with four modes to safely charge and maintain the battery.
For more information, visit www.progressivedyn.com