Decades of excellence
Investing in a Born Free RV gets you one of the best in the industry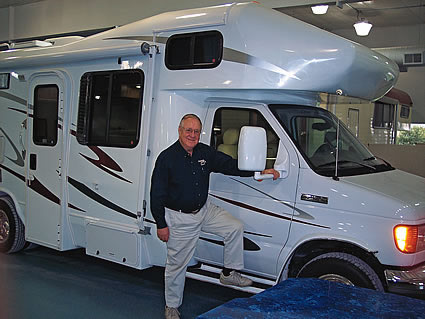 It takes a special business operation to remain a leader in its respective industry for 63 years. Dodgen Industries has done just that through their line of Born Free RVs.
Surviving four recessions, owner John Dodgen and his team have developed the Type C model and built up a loyal customer base that won't hesitate to recommend the units to family and friends.
Based in Humbolt, Iowa, Dodgen Industries produces numerous motorcoach models between 20 and 27 feet in length that have earned reputations as the best in the business.
All Born Free models are now Transport Canada-approved which means Dodgen is geared to enter the Canadian market.
"We're going to do a lot of business in Canada," Dodgen said. "We've had a lot of interest from Canadians."
Dodgen attributes his company's success to diligent and dedicated employees who meticulously build each and every unit as if they were delivering each one to a family member.
A team of four starts building the RV from start to finish—there's no assembly line. That way they are involved in every aspect of the unit's construction.
This has led to innovative and unique features in the Born Free RVs like structural roll bars. The RV's creature comforts are designed in a fashion that provides functionality and class.