Women's golf clubs
Men have far more choices in golf equipment than women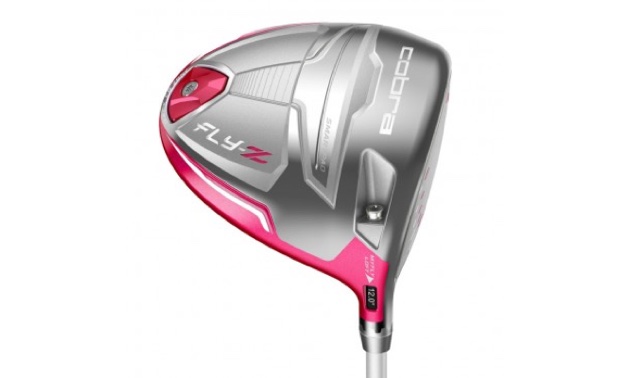 Every time my wife and I visit the mall, I feel the need to remind her that most of the stores are for women. When we visit a golf store, she points out that most of the golf equipment is for men. According to the US National Golf Foundation, only 19 per cent of the people who golf are women, so golf manufacturers target men. Men have far more choices in equipment than women. Regardless, men and women are very different physically and as a result, so are their golf clubs.
Shafts
In general, the shafts of women's clubs are lighter and made of graphite instead of steel. They vary between 45 grams to 55 grams. The shafts are marked "L" or "Flex." Clubs off the rack come in standard lengths, as one size fits all. The length of the shafts, however, should be based on a woman's height, just like a male. The dividing line is 5'9" for a standard 43-inch driver. Add or subtract one inch for the driver based on height. If the woman's height is 5'8", the driver should be 42 inches. For other clubs, add or subtract half an inch.
For women, the grips are smaller and only have one wrap. If a women has large hands/fingers, two wraps are recommended.
Club heads
It would seem logical that women's club heads would be smaller than a man's, with the drivers from 410 to 460 cc. Some manufacturers, however, make larger club heads, especially in irons, producing a larger sweet spot and better control. In addition, most women's club heads are already offset to help reduce slicing and produce a draw ball flight.
Club head speed
Men generate club head speed through weight transfer and upper body strength. Women generate club head speed through shoulder and hip rotation. The club head speed for the average women is 65 to 70 mph, and for a man, 85 to 90 mph. In comparison, on the LPGA Tour, the average speed is 94 mph and for the PGA Tour, the average speed is 113 mph. As a woman's skill level improves, along with club head speed, there is no reason for a woman not to use a man's regular flex shaft. There are stiff shafts available for women but only for low handicap or professionals.
Loft
To achieve the maximum distance off the tee, the loft of your driver must match your swing speed. Because women have a slower swing speed then men, it is necessary to increase the loft of the club head. Where men have a loft of nine to 11 degrees for a driver, women need a minimum loft of 11 to 14 degrees. The increase in loft will help with a higher trajectory and longer distance. There are, however, few manufacturers, other than Cobra, that make adjustable heads. The Cobra MyFly8 adjustable technology allows golfers to choose from eight loft/trajectory settings for your driver.
Colour
Most men tend to be colour blind when it comes to buying golf clubs, because there is nothing wrong with basic black. The lime green Nike Vapor is an exception. Women, on the other hand, view their clothing and clubs as a fashion statement and prefer colourful clubs.
Golf balls
All women, other than pros on the LPGA Tour, should not be using a high compression golf ball, like a Pro V1. They are simply too hard. In general, women need a two-piece ball, with a large inner core and a soft outer coat with low compression. This type of ball will produce the greatest distance. Since many women use the bright coloured balls, such as the Volvik Crystal three-piece ball, selecting the right golf ball can only improve your game. Some of the top brands for women are:
Callaway HEX Solaire Golf Balls
Wilson Hope
Bridgestone Golf Lady Precept
Nike Golf Women's Power Distance Ball
Best Golf Clubs
Taylor Made Women's M2 Driver
Wilson Staff Women's D22 Driver
Callaway Women's XR 16 Driver
Cobra's Women's F6 Driver
Ping Women's Rhapsody Driver
Adams Lady
Lynx Lady Regalia
Nancy Lopez
Lee Trevino, known for his successful PGA career and sense of humour, used to say the only difference between a woman and man was 45 yards.
It is not that simple.