Snowbird golf stop in Corning, California
There's risk and reward at both Rolling Hills Casino and Sevillano Links golf course in northern California.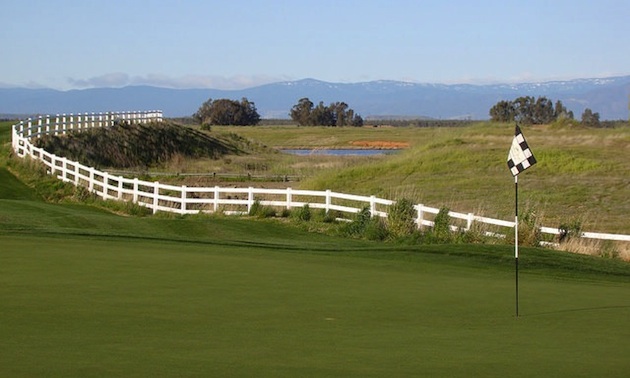 It is estimated that every day 200,000 vehicles pass by Corning, California, on Interstate 5. A small percentage may stop for fuel or a visit to the Olive Hut or the glass blowers. This city of 7,000 is known as the Olive City and is located 114 miles (184 km) north of Sacramento, the capital of California. The Bell Carter Oil Company, based in Corning, is the world's largest ripe olive cannery. Other major attractions are the Rolling Hills Casino and the Sevillano Links Golf Course.
This is a John Daly Signature championship golf course, one of four bearing his name. The architect of this public course was Mike Stark and it was built by Arrow Construction in 2007. That year Golf Week Magazine named it the best new golf course in the western United States. The course is laid out in the open rolling terrain of former pasture land. There are very few trees and plenty of natural grasses, resulting in a links style course.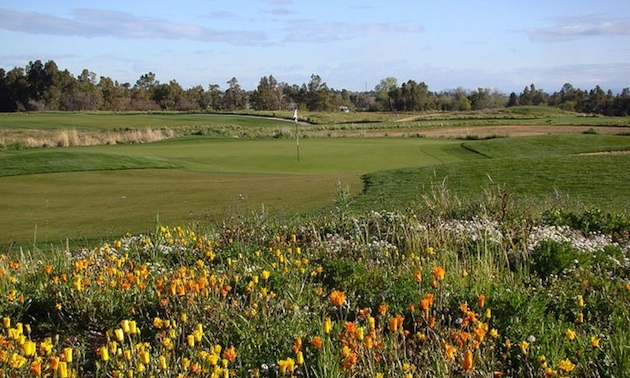 In addition to being a regular golf course, Sevillano can be stretched to a 10,000 yard par 90 with 18 par 5s and used for long distance tournament, although that concept never seemed to catch on. Because the course from the back tees measures 7,823 yards, it is made for long distance hitters like John Daly.
This course seems to fit the PGA Tour model of longer is better. For example, the final hole is 686 yards, par 5, slightly uphill and usually into a wind. The front nine plays easier than the back nine, although the distance is much the same. The course covers over 400 acres and has eight miles of connecting cart paths. Twelve holes are sharp dog legs or have angles into the green, setting up many options for risk and rewards.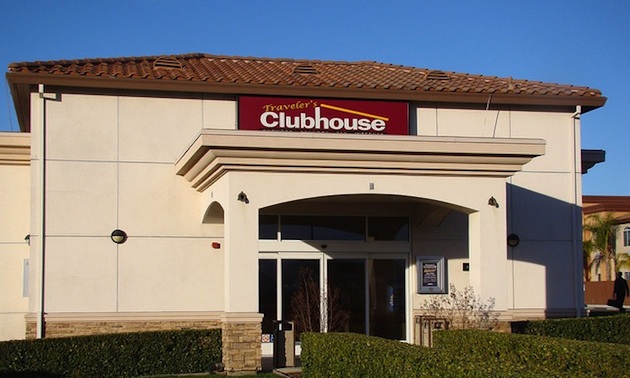 The back nine is unique, with three par 3s, three par 4s and three par 5s. Hole No. 17 is the picturesque signature hole, a par 4 at 470 yards and lined with a white fence. The golf course also has a driving range and short game practice area. Check at the Traveler's Club for stay and play packages.
Rolling Hills Casino and RV Park
Corning is more than olive, almond, walnut and fruit trees. The Rolling Hills Casino was opened in 2002 by the Paskenta Band of the Nomlaki First Nation. This casino has become a major truck stop, with 150 parking slips for the big rigs and a gas station. The entire complex consists of two hotels, restaurants, casino, golf course and a RV park.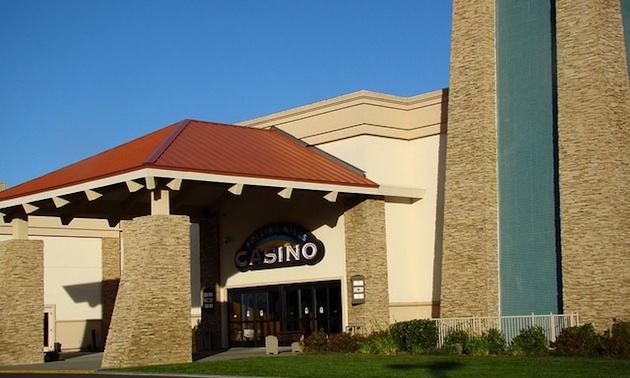 RVers have the privilege of boondocking among the trucks and can even join the Traveler's Clubhouse, which provides showers, laundry facilities, a barbershop, movies and a pet daycare service. The adjoining RV park, featuring 75 pull-through sites, is fully serviced and only a five minute walk to the golf course and the casino.
Golfer John Daly is an avid RVer, travelling in his motorhome between tournaments, but there is no evidence that he actually stayed in this park.