Ledgeview Golf and Country Club and the pros
The odds of two golfers making the PGA Tour, who originate from the same small city, the same golf course and the same junior program, must be astronomical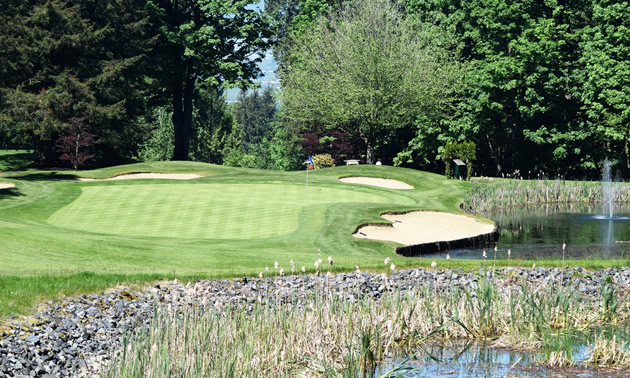 For decades, Canada has produced many good golfers on the PGA Tour. Names such as Moe Norman, George Knudson, Stephen Ames and Mike Weir (Masters 2003) have added their names to PGA trophies. That tradition of excellence has continued with today's PGA golfers like Mackenzie Hughes (Ontario), Graham DeLaet (Saskatchewan), David Hearn (Ontario) and now Nick Taylor and Adam Hadwin from Abbotsford, B.C.
The odds of two golfers making the PGA Tour, who originate from the same small city, the same golf course and the same junior program, must be astronomical. It seems inconceivable that Nick Taylor and Adam Hadwin not only lived in Abbotsford, but played their junior golf together at Ledgeview Golf and Country Club and then moved through the Canadian Tour, the Web.com Tour and finally onto the PGA Tour. Taylor and Hadwin were not the first golfers from Ledgeview to take this route to the PGA Tour. Ray Stewart of Mission/Abbotsford was the pioneer, playing the PGA Tour in the 1980s and '90s, with his last major victory being the 2009 Canadian PGA Seniors Championship.
Nick Taylor
After completing high school, Nick Taylor attended the University of Washington, where in 2008 he placed second in the NCAA, Division 1, Individual Championship. In 2009 Taylor was ranked as the No. 1 amateur in the world for 20 weeks and won the Canadian Amateur Championship. Turning pro in 2010 and joining the Web.com Tour, Taylor earned his PGA card and in 2014, won his first PGA Tournment, the Sanderson Farms Championship in Jackson, Mississippi. It was only the fourth professional tournament for Taylor since joining the PGA Tour. Taylor's win was the first by a Canadian–born player in seven years, since Mike Weir won in 2007. The drought was over.
Taylor is married and makes his home in Scottsdale, Arizona, east of Phoenix. He plays out of the TPC Scottsdale courses, being one of 27 pros who "Play Where the Pros Play." That means that PGA Tour players are allowed to practice and play on the two courses at TPC.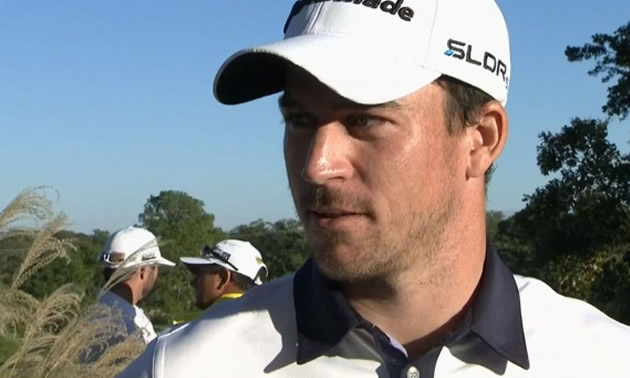 James Lepp
Another good golfer coming out of Ledgeview was James Lepp. In 2005, playing for the University of Washington, Lepp won the NCAA Division 1, Individual Championship. Lepp also won twice on the Canadian Tour, but instead of playing professional golf, turned to the golf business and his Kikkor Golf Company, which specializes in golf shoes.
Adam Hadwin
The most recent Ledgeview golfer to win on the PGA Tour is Adam Hadwin. He originally wanted to be a baseball player but at age 13 turned his attention to golf, preferring to play an individual sport. His first instructor was his father, Gerry Hadwin, a CPGA instructor and now Director of Golf at Ledgeview, having previously worked at Morgan Creek. Gerry is very proud of his son, but stressed that Adam "….practised relentlessly and played from morning to night." As Adam improved as a junior, the University of Louisville took notice and offered him a golf scholarship, where he studied business. "Adam earned what he has accomplished, said Gerry, having a burning desire to succeed, combined with the right mental discipline." Adam's hard work paid off at Louisville, where he earned an NCAA All-American Honorable Mention in 2009.
After university, Adam turned pro in 2009, winning twice on the Canadian Tour and twice on the Web.com Tour. A personal highlight came on January 21, 2017, when he shot a 59 at La Quinta, only the eighth player on the PGA Tour to accomplish that feat. The 59 score was an indication of what was to come. Three months later, Adam won his first PGA tournament, the Valspar Championship in Tampa Bay, Florida, as well as $1.13 million. The win gave Adam an opportunity to play in his first Masters, where he finished in a tie for 36th. In total, as a professional at various levels, Adam has won 12 tournaments with more to come.
Adam recently married, calls Scottsdale his home, and plays golf with his good friend Nick Taylor at TPC Scottsdale. Both Taylor and Hadwin, along with Canadian David Hearn, are coached by Ralph Bauer.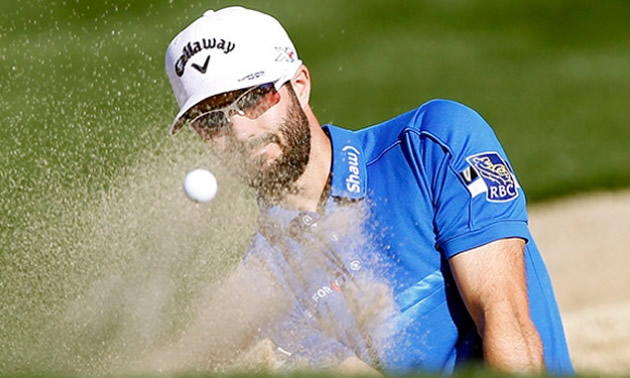 Ledgeview Golf Course
The Ledgeview Golf Course is not a PGA Championship course, despite the accomplishments of Taylor and Hadwin. The course is only 6,131 yards from the back tees and 5,109 for women. The course rating is 69.7 with a slope of 126, making the course average in difficulty. The par is 70/71 with five Par 3's and three Par 5's. The Par 3's are a challenge, especially that of No. 8, the signature hole, as well as having to hit over a gully on holes No. 14 and 17. A member explained to me that if you can play Ledgeview well, you can play anywhere. The reason is because of the undulating fairways, with only the tee boxes being flat. It is essential to be able to hit the ball off a slope and shape your shots to stay on the fairway. The course is tree-lined but the fairways are generous with little underbrush, making the course fairly open. In its own literature, Ledgeview is described as "premium picturesque," and feels more like a private course than a semi-public course. Ledgeview was completed in 1962 and designed by golf architect Les Furber, who is responsible for other golf courses on B.C.'s Lower Mainland—Riverway (Burnaby) and Meadow Gardens (Pitt Meadows).
In April 2016, the clubhouse and pro shop burned down, a major setback for any golf course. That has not stopped Ledgeview from rebuilding and moving on, with a new generation of juniors who definitely want to follow in the footsteps of Taylor and Hadwin.