The new tripod for travel photography
New Manfrotto BeFree Travel Tripod
by Kimberly Shellborn —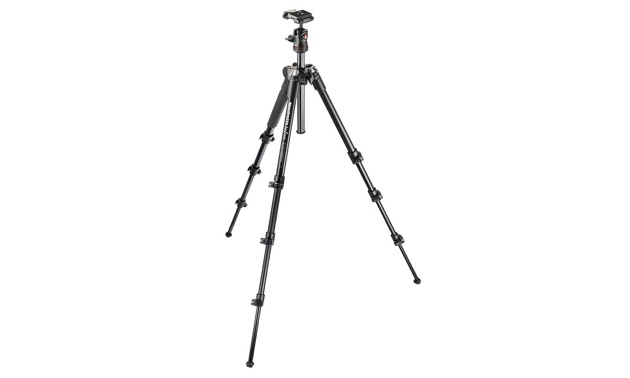 What is the camera accessory you wouldn't want to be without when you are travelling? Most photographers agree a tripod is a must-have. A tripod will help you when you are thinking about landscape shots, or if you want to be in your photos. When you slow down your shutter speed to get photos of a waterfall, waves crashing against the beach, or great sunset shots, you will want to have the stability of a tripod.
There are a huge range of tripods and it is difficult to decide what you might need. There are tripods that can fit into the palm of your hand and large, heavy ones that have to be lugged around.
A new tripod you will want to consider is the Befree by Italian company Manfrotto. It is stable, compact and lightweight enough to take with you wherever you want to go.
Benefits
Compact: The unique design allows the legs to fold around the head into a closed position, where it is only 40 centimetres in length.
Lightweight: Lightweight aluminum construction makes the Befree easy to carry; at 1.4 kilograms, it weighs less than the average laptop.
Portable: The padded shoulder bag offers protection from damage and makes the tripod easy to pack in luggage or carry with you, so you never have to compromise image quality while travelling.
Stable and robust Providing solid support for sharp images, the rugged Befree and aluminum ball head offer a maximum capacity of four kilograms, to guarantee stability even with long zoom lenses. Aluminum leg locks ensure long life, even after harsh use.
Intuitive: Befree is quick to set up and easy to use. Patented, two-position leg-angle selectors offer versatility for camera positioning.
Premium Italian design: Befree stands out from the crowd with its eye-catching design, exceptional quality and meticulous attention to detail.
The new Manfrotto BeFree Travel Tripod sells for $249.95. For more information see the BeFree video or visit manfrotto.ca