Stay warm and stylish with this Lorna Jane vest
Less bulk doesn't have to mean less warmth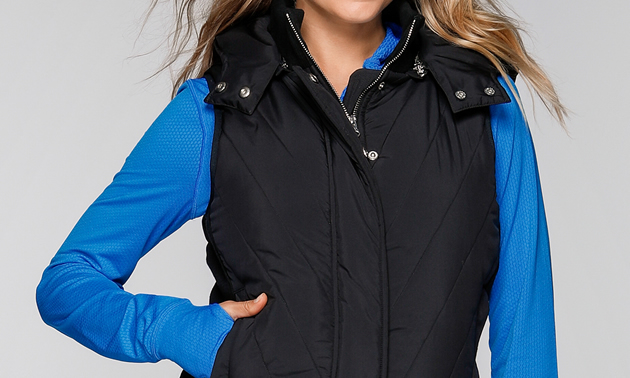 Lorna Jane's Teddy Lined Hooded Puffa Vest is next-level when it comes to staying warm while staying stylish. Durable enough to last through every kind of outdoor adventure, the soft teddy lining will keep you outdoors, longer.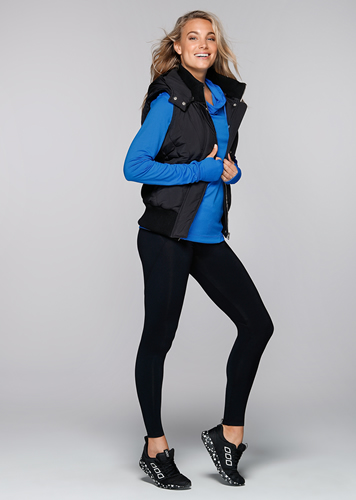 No sacrifices will have to be made with this vest during your "connecting with nature time" (whatever that means). The removable hood lets you pair the vest with anything, inside or out. The ergonomic pattern and design allow for a sleek look without the loss of warmth associated with thinner layers.
The ability to layer the vest allows for comfort no matter the season or context. Warm layers are an essential when heading out your front door (or RV door) in any Canadian location. The highly versatile fabric makes it great for fishing, hiking, biking or lounging around the campfire roasting marshmallows. With anti-pill fabric, this vest is sure to look good, and keep looking good. The zip pocket can hold whatever you might need while out boating, like snacks, sunglasses or your cellular device.
The thermal and wind-resistant shell keeps the wearer warm during dog walks or bird-watching sessions. According to Lorna Jane's website, the vest is ideal for travelling, as it's the perfect layer to go with your thermal tights or jeans. Whatever your outdoor passion, this vest has got you covered. For more information about this vest, visit the Lorna Jane website.