Smart kitchenware for the road
Compact and space saving utensils designed for travellers.
by Kimberly Shellborn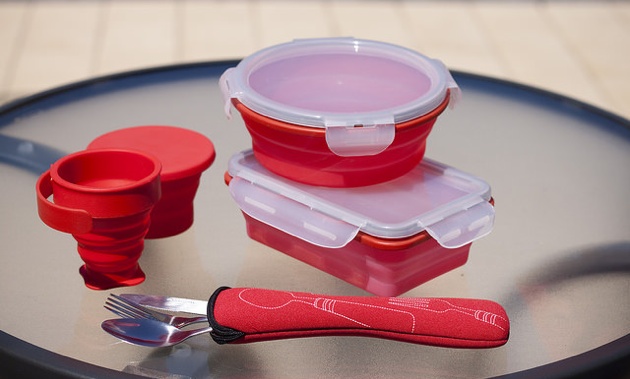 When travelling, camping, hiking and RVing, a common inconvenience is lack of space to store kitchenware. Then again, RVers enjoy spending time hiking and getting to see new things and enjoy their surroundings, and this brings up another dilemma: how to pack food and utensils into a backpack without making the pack too bulky or heavy.
Roaming Cooking has a variety of "smart" kitchenware designed to be compact and save space. Mugs, cups, bowls and lunch boxes are all collapsable—perfect for easy storage. A titanium combination of fork and spoon fold up neatly to take up very little space.
Roaming Cooking states in its mission that the company is "helping to minimize frustration, waste and fuss for travellers and adventurers, cooking on the go."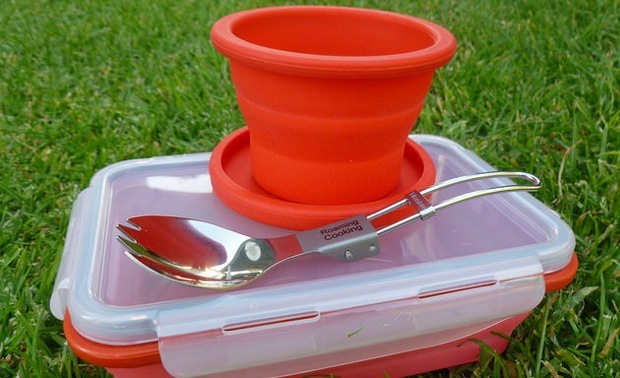 You can order your kitchenware at roamingcooking.com