This camp kitchen makes outdoor cooking easier (and more fun)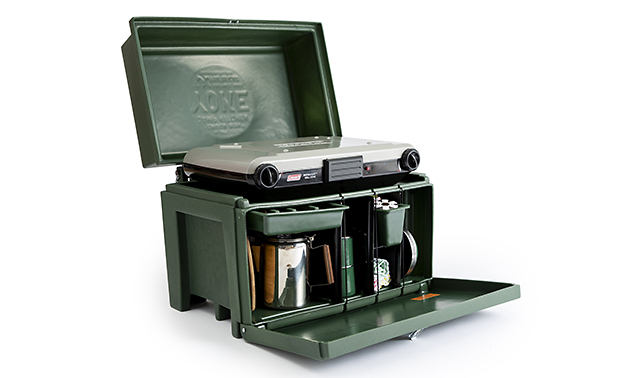 If you've been looking for an easier way to take mealtime outside of the camper, look no further than the Chuck Box Camp Kitchen, by Yoke Outdoors. This portable, all-in-one outdoor kitchen stores, transports and organizes everything you need for outdoor cooking, dining and even cleanup (the lid detaches to serve as a sink). With its ultra practical design—and lightweight yet extremely durable build—the Chuck Box Camp Kitchen is sure to be the hero of your next RV adventure.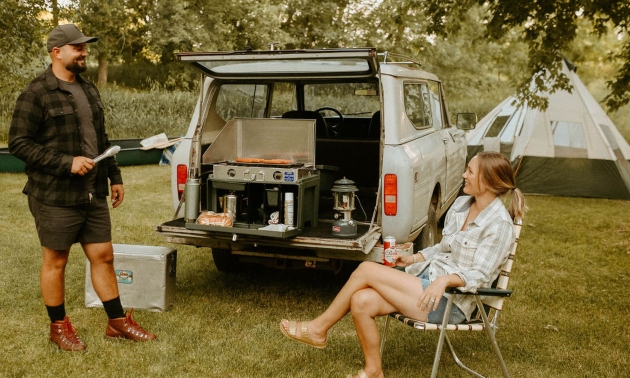 - Photo courtesy Yoke Outdoors
Cooking outdoors can be a stressful mess. The necessary tools, like utensils, pots, pans, and cleaning supplies get lost or clutter up your space. You just can't seem to find that set of tongs when you need it most. That's where the Chuck Box Camp Kitchen from Yoke Outdoors comes in. Outfitted with multiple compartments, including slide-out features that hold silverware, spices and small tools, you'll always have what you need to get the meal up and cooking quickly and stress-free.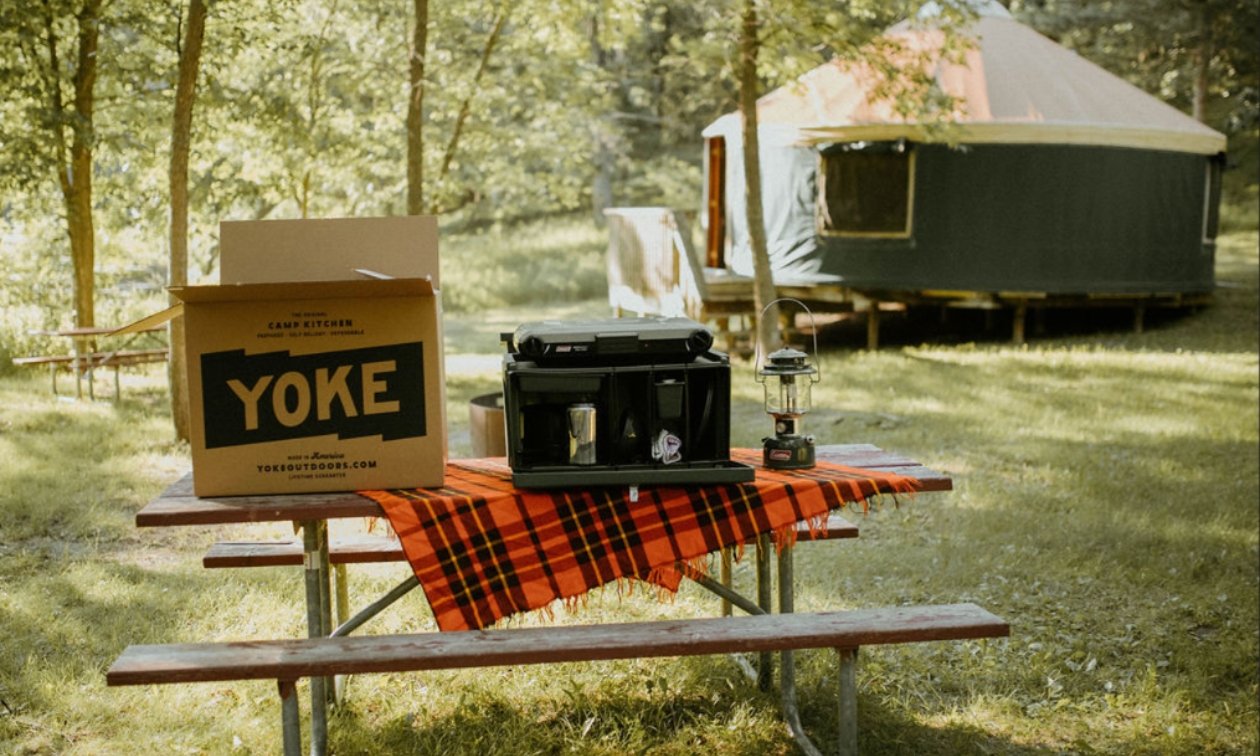 - Photo courtesy Yoke Outdoors
Manufactured in the U.S.A., the Chuck Box Camp Kitchen is roto-molded to be lightweight yet incredibly durable. So durable, that you can even use it as an extra seat around the campfire! Yoke Outdoors backs up its claims of durability with a lifetime guarantee, so you know it's meant to last. Every piece is hand-finished and carefully packaged. It's a time-intensive process that simply delivers a superior product.
Here are just some of the RV-friendly features of the Chuck Box Camp Kitchen:
Reduces clutter - store everything you need in one spot
Highly portable - get out out of the RV in a snap
Multi-functional - built for outdoor cooking, it doubles as seating, storage, and more!
Nearly indestructible - always ready for your next RV adventure
Makes a great gift for the RVer in your life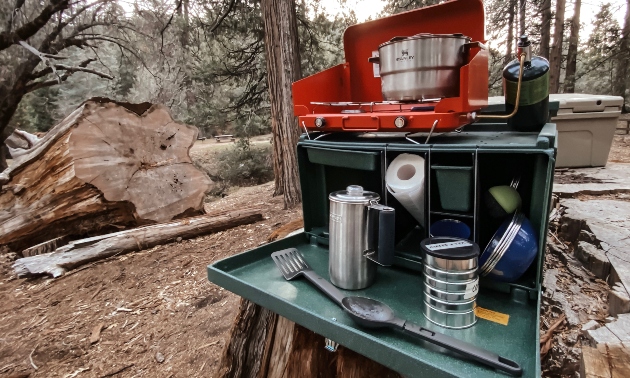 - Photo courtesy Yoke Outdoors
It's no wonder the Chuck Box Camp Kitchen has dozens of five star reviews. Customers rave about its practicality, durability and just how much fun it is to use when they want to cook outdoors. Here's what outdoor enthusiasts are saying about the ultimate outdoor kitchen:
"We love it! So much better than the jumbled plastic tub we used before. Definitely recommend it!" - Naomi A.
"Very strong chuck box that holds way more than I ever thought it would." - James W.
"My wife and I recently purchased a new Sylvan Sport GO. As it is a small camper, we are trying to organize everything to be more efficient. This box allows us to pare everything down from two boxes to one and be multi-functional at the same time! Good job!" - Ken M.
The Chuck Box Camp Kitchen by Yoke Outdoors ships free to all 48 contiguous U.S. states, including P.O. boxes. It arrives fully assembled and ready to use. Just add your cooking gear, throw it in the camper, and head out for adventure, relaxation, and a top-notch outdoor cooking experience. You're going to love the Chuck Box Camp Kitchen.
This camp kitchen makes outdoor cooking easier (and more fun) Information