RVers are discovering the convenience of electric trikes
Bring an electric trike on your next RV trip for efficient, eco-friendly transportation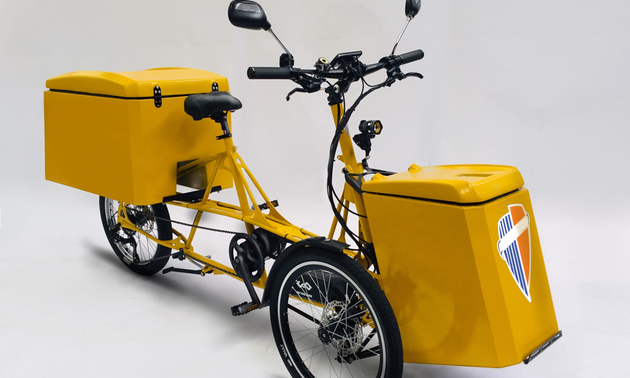 Electric trikes are increasing in popularity, appealing to those with mobility limitations, those trying to save money and even those simply wanting to reduce their environmental footprint.
Some RVers have been opting to bring e-trikes along with them on trips. It's a convenient option—once you get settled in your campsite, you can hop on your e-trike and head out for food, recreation or supplies. No need to bring along a secondary vehicle for day trips—your e-trike can take you wherever you need to go.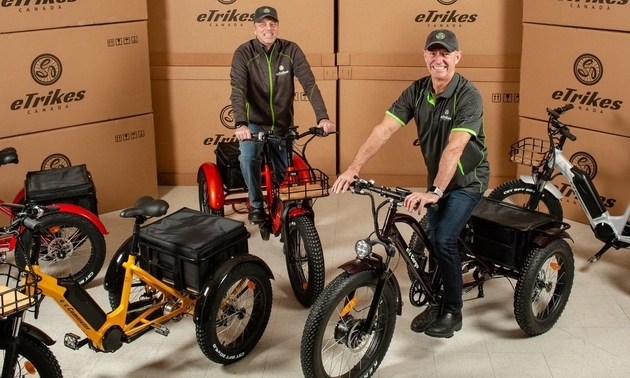 - Photo courtesy eTrikes Canada
Grant Sharam and Jim Cunnington from Kimberley, B.C., saw this potential and started up eTrikes Canada in 2017. Their e-trikes have cargo space and are easy to ride—even for those with balance issues. Charging the battery requires about 13 cents worth of power, so you can get about 400 kilometres per dollar spent. In a time when gas prices are high and money is tight, that is a key selling feature.
To learn more about eTrikes Canada, check out this article on Kootenay Business.