The new Backyard Butler wine bottle holder
This drink holder is the perfect companion for any outdoor activity
by Kimberly Shellborn —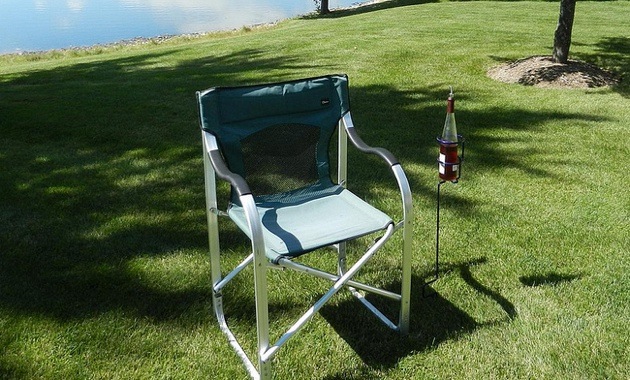 When having your outside barbecue at the RV site, have you ever had a problem finding a place to put the wine bottle?
Outdoors Unlimited Inc. recently announced that it has added a new wine bottle holder to its award winning line of Backyard Butler drink holders. The Backyard Butler wine bottle holder is the perfect companion for any outdoor activity, including entertaining, camping and tailgating. With a wider and deeper receptacle than the original Backyard Butlers, the new wine holder can hold a variety of bottle sizes, from standard at 750 milliliters to magnum at 1.5 liters.
"The response to our Backyard Butlers has been fantastic and we are extremely pleased to announce the expansion of the product line with our new wine bottle holder," said Jeff Grady, founder of Outdoors Unlimited. "Not only does it offer the same convenience and versatility of our original drink holders, but it also offers the convenience of holding an entire bottle for wine enthusiasts."
The Backyard Butler wine bottle holder comes with a lifetime warranty. It can be used on a variety of surfaces and is offered in a spiked version for the ground as well as a round base version for use on hard surfaces such as concrete or decks.
More information on Outdoors Unlimited and the Backyard Butler can be found at www.ouioutdoors.com