Behind the scenes at Progessive Dynamics
Progessive Dynamics is a leader in power converters and battery charging for the RV industry.
by Karen Kornelsen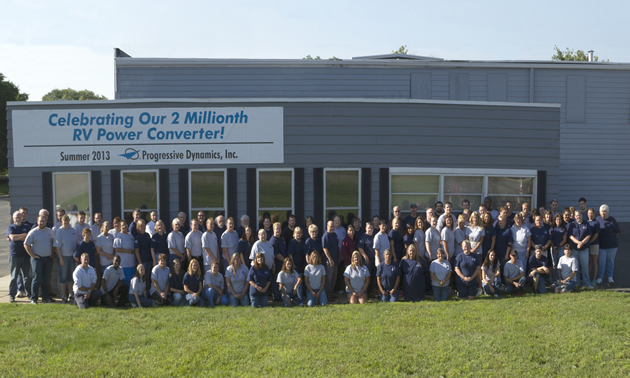 Progressive Dynamics Inc. (PDI) is a company dedicated to producing power converters and battery charging systems for the RV industry. The company, based in Marshall, Michigan, is a privately owned business and has been around since 1964. It offers a number services including RV and marine parts and vital support for the healthcare industry.
RVwest sat down with director of sales and marketing Michael Walters.
How long have you been with Progressive Dynamics?
Six years.
Why did you get into this business?
I've always wanted to be involved in the RV business. My parents had numerous trailers and motorhomes over the years and I have a lot of fond memories of camping, fishing and, most importantly, sitting around the fire at night swapping stories.
What do you most enjoy about working here?
PDI is a family and everyone watches out for one another. Our company pledge is to be honest in all things and with all people.
What is your number one passion outside of work?
My wonderful wife and my 10 grandchildren. I also really enjoy camping, fishing and golf.
Do you like to go RVing? If so, where do you like to go?
I have always enjoyed RVing. I used to go to Canada twice a year to go fishing. The lakes and the fresh air were always wonderful. We and five to seven families would go north for a week of fishing, hiking, shore lunches and sightseeing.